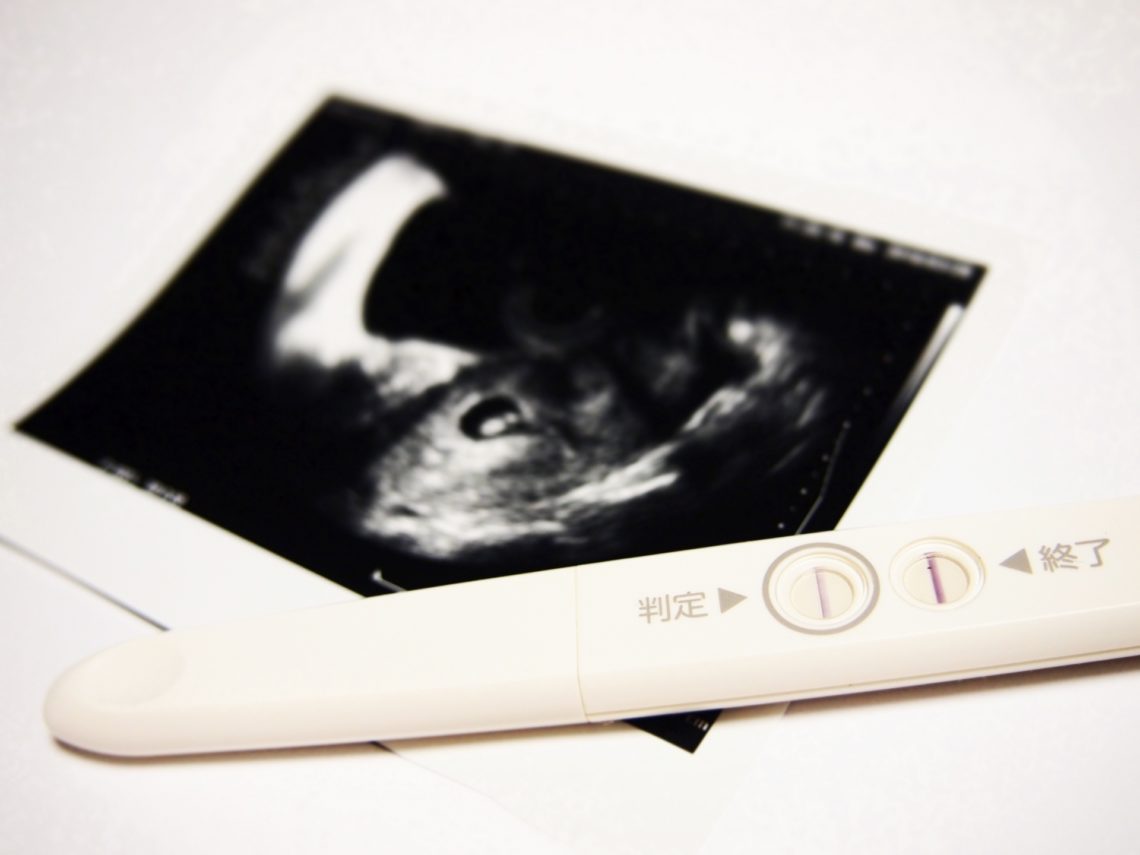 Pregnancy in Japan: 10 Things You Need to Do
At the beginning of November 2018, I had been having heartburn for a few days, which was very unusual for me. As my husband and I were trying to conceive, I had a small ounce of hope that maybe, just maybe I was pregnant.
"Don't get ahead of yourself," I muttered to myself as a reminder of the months of negative pregnancy tests and the miscarriage I had a few months prior. Besides, my period wasn't due for another week and Japanese pregnancy tests were recommended for after the missed period.
The next morning, after a doctor refused to prescribe me medication because I may be pregnant and I had spent hours the night before Googling "heartburn pregnancy symptom" and "pregnancy test before missed period," I decided I couldn't take it anymore. In the few moments I had before having to get ready for work, I took a pregnancy test.
The second red line showed up almost immediately.
I blinked, swallowed, and went to the bedroom to show my husband.
"I'm pregnant," I said casually, like I was telling him our rabbit needed food. Still half-asleep, he squinted at the white stick.
"You're pregnant?" His brows were furrowed together but slowly dissolved as he smiled. He gave me a hug and kissed my stomach.
This wasn't our first rodeo. The first time I was pregnant in Japan, there was a lot neither of us knew (yes, even my husband, who is a Japanese national). When should we go to a maternity clinic? Where should we go? Can you make appointments? Should I be taking any supplements?
From my experience being pregnant in Japan, I have learned the following, which I hope will be helpful for moms-to-be in Japan or even in other countries. (Please also keep in mind that every situation is different!)
Pregnant in Japan? Here Are 10 Things To Do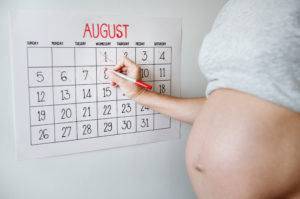 The 2023 ranking of best products in Japan for expectant mothers by Tamahiyo is out now! Check out what made the list. 
1. Start Taking Prenatal Vitamins
To protect your baby from possible birth defects, most doctors recommend that pregnant women take prenatal vitamins, such as folic acid (葉酸) and DHC. You can buy these easily both online and in stores in Japan and they come in a variety of types and flavors. You can check out this article to read more about prenatal vitamins in Japan.
2. Look for a Maternity Clinic in Japan
Find a clinic nearby that works best for you, which may mean shopping around. There are a lot of things to think about when choosing a clinic, and provided cultural differences between Japan and your home country, you may want a doctor who will understand your background, be patient and answer whatever questions you may have without making you feel like an imbecile (because when it comes to your pregnancy, there are no stupid questions!). After you get a positive pregnancy test, it's okay to go to the clinic right away to confirm the pregnancy, although at times if it's too early (around 4 to 5 weeks) they may not be able to find the embryo (which happened to me in my first pregnancy).
Start also thinking about where you want to give birth. Japanese women tend to go back to their hometown and if you want to give birth in Japan and your husband is Japanese, going back to your husband's hometown for support from your in-laws may be an option. Keeping this in mind, also think about your birth plan (such as whether or not you want pain relief)  and try to find a clinic that is able to meet your needs. Note that you have to pay a deposit to give birth at a particular clinic in Japan. Mine was ¥200,000.
There are plenty of ways to find obstetricians in Japan. For instance, this website by the Japan National Tourism Organization is aimed towards tourists but lists many popular hospitals and clinics for obstetrics that offer services in different languages, such as English, Chinese, Spanish, etc.
Some of the hospitals the above website lists include popular clinics/hospitals in Tokyo for English speakers/expats (that also offer epidurals):
Aiiku Hospital
Japan Red Cross
Sanno Hospital
St. Luke's International Hospital
Jikei University Hospital
You can also use Google Maps to search for a clinic nearby by entering the word 産科 (sanka), which means obstetrics, or 産科婦人科 (sankafujinka), meaning obstetrics and gynecology.
Here is what a map with search results for 産科 in Tokyo looks like:
And here is the map for 産科婦人科:
Of course, the Google map results above are for clinics that may not be able to offer services in English. You can try adding "英語" or your preferred language to the search bar but I'm not sure how accurate those results would be.
Below are some clinics in Tokyo that provide English speaking services for gynecology and obstetrics (most, if not all, offer epidurals):
Toho Women's Clinic (Kiba)
Miyagishi Ladies Clinic (Meguro)
Hiroo Minegishi Clinic (Hiroo)
Kioicho Ladies Clinic (Chiyoda)
Takanadawadai Ladies Clinic (Minato)
To find clinics/hospitals in your area that offer epidurals or other forms of pain relief, open up Google Maps and type in 硬膜外無痛分娩(koumakugai mutsuubunben), which means delivery with an epidural, or 無痛分娩 (mutsuubunben), which means pain-free delivery. Note that 無痛分娩 includes other forms of pain relief.
Here is what a map with search results for 硬膜外無痛分娩 in Tokyo looks like:
And here is a map for 無痛分娩 in Tokyo:
It's important to know that some clinics will only offer epidurals on certain days due to not having a full-time anesthesiologist, so you will have to schedule the day you will give birth (according to the doctor's recommendation, of course) and then be induced (which can be painful, as it was for me).
If you're interested in reading about what to expect during your pregnancy in Japan, you may want to check out my articles looking at each of the three trimesters:
3. Register Your Pregnancy in Japan
After getting the green light from your doctor, register your pregnancy and get a boshi kenkou techou (母子健康手帳), which means "Maternal and Child Health Handbook," as well as a coupon book, from your local municipal office. This is usually at around 8 weeks. We did that during the first pregnancy but ended up losing the baby before 12 weeks, which is why with our second pregnancy, we waited until we reached the 12-week mark. This meant we couldn't use the coupons for discounted clinic visits that were included in the handbook as early.
You can also get an English boshi kenkou techou if you need it, which can be bought from some municipal offices or online. It costs about 1200 yen including shipping but for me it was worth it as this handbook will contain important information concerning your pregnancy as well as your child's birth and health, such as immunizations, up until the age of 6. (Other languages, such as Chinese and Korean, are also offered, so check out the website!)
Make sure to have your residence card and pregnancy notification form from the clinic (妊娠届出書 or ninshin todokesho) on hand when you go to register your pregnancy.
The Kanagawa International Foundation has made a great informational video all about the boshi kenkou techou so I highly recommend taking a look! They also have an excellent chart on their website outlining what you need to know from finding out you're pregnant, all the way to preparing for your child to enter elementary school! (Thanks for sharing this info, Pippa!)
4. Use Your Maternity Badge While Commuting in Japan
When you register your pregnancy, you'll also get a maternity badge, which is called a マタニティーマーク in Japanese. You can also get this badge for free at JR train stations from the Midori no Madoguchi and sometimes from magazines about pregnancy in Japan.
Hang that maternity badge on your bag and sit in the priority seats on the train to avoid getting crushed. Of course, if you're feeling energetic and want to stand, that's fine but keep in mind that the trains can get really full, especially in big cities like Tokyo, and people will not notice whether or not you're pregnant when they're trying to force themselves on the train. Trains can also suddenly stop, causing you to fall or someone to fall onto you, so for safety's sake, it may be best just to take a seat.
To read more about commuting while pregnant in Japan, including helpful terms in Japanese to ask for a seat, you can check out this article.

You can get cutified maternity badges from online marketplaces such as Amazon Japan as well.
5. Sip Japanese Decaf and Non-Alcoholic Drinks
Start cutting down on your caffeine and having decaffeinated (ノンカフェイン) drinks. There's actually quite a lot available and even convenience stores like Lawson offer hot, ready-made decaf coffee. Truly a lifesaver in winter. Of course, it seems that drinking one cup of coffee a day is fine but always check with your health provider about how much you can indulge.
My favorite drinks were caffeine-free teas from Lupicia. I bought one of their 福袋 or Lucky Packs, at the beginning of my pregnancy and fell in love with a variety of flavors.
It's also easy to find non-alcoholic (ノンアルコール) drinks at restaurants, grocery stores, convenience stores, or even online. I quite liked this umeshu, which tasted pretty close to the real thing, as well as these Suntory drinks that are supposed to resemble cocktails (my male friends were not impressed but after not having alcohol for weeks which then turned into months, I was quite satisfied) and this sparkling non-alcoholic wine.
However, whatever you do, do not get non-alcoholic red wine in Japan. I bought a bottle and it went straight down the drain. Who knows, maybe they will make better-tasting ones in the future, and if you find one, let me know!
6. Inform Your Employer in Japan About Your Pregnancy
If you're working, speak to your boss and HR about your pregnancy as soon as you feel comfortable, especially if you have morning (aka 24/7) sickness, and try to figure out maternity leave and options for childcare leave, if available. Some companies (like mine) will also let pregnant employees come an hour late or leave an hour early to avoid crowded trains. Remember that all employees in Japan are entitled to maternity leave pay.
I was pretty nervous about telling my work after all the stories I had heard about maternity harassment in Japan but it went really smoothly.
I first emailed my boss when I was 12 weeks pregnant to ask for a meeting with him. Unfortunately, he's a busy man so I had to tell him over the phone but he was very happy for me. After that, I told my coworkers (one was so happy she started crying!) and asked if it would be okay for me to leave an hour early every day to avoid taking the train during rush hour. They were all so understanding. We then went over my maternity leave and childcare leave schedule and I filled out some paperwork for HR. It was all very painless.
7. Read Up On Pregnancy and Child-Rearing
There are a lot of excellent resources available about pregnancy to help you feel more reassured and confident about growing and raising a tiny human, even in Japan. Audible offers a one-month free subscription for audiobooks, which I used to download a few books on trying-to-conceive and pregnancy (The Impatient Woman's Guide to Getting Pregnant and Expecting Better) and listened to them during my commute. I also picked up a few hard copies which turned out to be invaluable.
Here are some books I recommend:
English books on pregnancy and child-rearing

Caring for Your Baby and Young Child by the American Academy of Pediatrics

The Happiest Baby on the Block by Dr. Harvey Karp

I Don't Know How to Give Birth! by Ayami Kazama (this is a manga that has recently been translated into English, so it's a fun way to read about pregnancy and birth in Japan)
I want to note that although I appreciated the research put into Emily Oster's Expecting Better, which is highly reviewed on Amazon, and most of the information provided, she lost me when she said a glass of wine (or any other alcohol) is fine once in a while. There has never been a controlled study done on the effects of one glass or a few (whatever that may be) of alcohol and I really think it's just not worth the risk.
Japanese books and magazines on pregnancy and child-rearing

マンガ はじめての妊娠・出産 ハッピーガイド by Hitomi Naruse

7月生まれの赤ちゃんガイド by Dr. Takashi Igarashi (as my daughter was born in July I got the 7月 one but all the other months are available as well, of course)

たまごクラブ is also a popular Japanese magazine on pregnancy, which can be readily found at any bookstore, or online on 楽天マガジン (where you can read a ton of magazines, including English-language ones, for less than ¥400 per month) and Amazon Japan.



Another magazine you can grab is ゼクシィ Baby, and it's completely free! These magazines are packed with great information about pregnancy and baby products in Japan, advice about pregnancy and baby-related concerns, and useful guides. Their magazine has a very high satisfaction rate of 95% with parents in Japan. You can sign up for their 200-page pregnancy magazines and/or 190-page baby magazines to be delivered straight to your door every two months, and at zero cost to you. (And don't worry, you can cancel at any time.)
You can also sign up for a one-month free trial of Kindle Unlimited, which offers a wealth of books, magazines, and manga on pregnancy and child-rearing in Japan. A personal favorite of mine is コウノドリ, a manga about a high-risk obstetrics team in Japan. It's quite emotional and as the show focuses on high-risk pregnancies, it can be scary (and possibly anxiety-inducing) for a first-time mother to watch but I think it's a good way to get familiar with pregnancy-related terminology in Japanese. There's a drama on Amazon Prime Video as well (which also has a free trial period) but be prepared to cry because even after I had my daughter, that's what I did almost every episode.
Lastly, there are great pregnancy apps that you can download, which is a good way to track how far along you are and how your baby is growing each week. Some apps also offer tips on what to eat, what to ask your doctor, and allow you to track things like your weight. I opted for English apps (Ovia was my favorite) while my husband used a Japanese one for fathers-to-be (パパninaru). There is one for mothers as well (ninaru), which can also give you a lot of great insight into being pregnant in Japan.
Also, this isn't related to Japan specifically but a friend of mine who gave birth in Japan during the pandemic and without pain relief highly recommends watching videos by The Positive Birth Company.
8. Connect With Other Moms or Pregnant Women in Japan!
It's always helpful to have at least one person who is going through the same thing as you and understands all that pregnancy has to offer.
I happened to meet a great group of moms and pregnant women in Japan on Twitter thanks to this blog, so you can always follow me on Twitter and I'll be happy to try to connect you with other moms in Japan. You can also try an app called Peanut that aims to help moms living close to one another meet. You can also connect with Japanese moms-to-be through hashtags like #初マタさんと繋がりたい ("I want to connect with first-time moms").
Reddit was also very helpful as I was able to join a private group for July 2019 babies. (You can find a Bumper subreddit group to join according to the month you're due here.) I didn't meet anyone in Japan at the time but the women are very supportive and answer any questions you might have about pregnancy and being a mom. A friend of mine in Japan actually met two mothers in Japan who were having a baby around the same time through her Bumper subreddit.
Following my social media journey connecting with parents living in Japan, I decided to start a forum to create a Japan-wide community where parents can ask questions and get answers, have discussions, and make friends.
I would like this forum to have bumper groups for parents-to-be so please feel free to join and make a bumper group if there isn't one already! And of course, feel free to ask any questions on this forum regarding pregnancy and parenting in Japan. Fellow parents throughout Japan are most than happy to help!
9. Get Pregnancy Products and Baby Products in Japan
Look into pregnancy products to help make the exhausting (but worthwhile!) process of growing a human a little easier. If you're wondering about where to start, you can read about my experience with various pregnancy products in Japan and also check out this article on maternity clothing in Japan.
It's also never too early to start thinking about things you need for the baby and even starting a registry. The following articles will hopefully give you more of an idea about all the things babies need in Japan and where to get it:
What to Buy (and Not Buy) for Your Newborn
How to Get Free Baby Products in Japan
A Review of Newborn Diapers in Japan
Stores for Baby Products in Japan
All About the Amazon Japan Baby Registry
10. Think About Your Living Space in Japan
A baby and all the gear they need take up room, so if your apartment is small (like a lot of Japanese apartments are), you may want to look into moving.
My husband and I moved into a larger apartment during my first pregnancy in order for the baby to have lots of play space. It was a bit farther from the station and in a more residential area, but we felt it was a good place to raise a family. Lifestyles change after a baby is born so perhaps living a 10-minute walk away from a popular station in the heart of the city isn't so necessary (although make sure you consider daycare locations as well). We ended up moving again after my daughter was born as once she became mobile the bigger apartment wasn't enough and we wanted to be closer to her daycare.
If you're looking to save money, UR housing offers discounted rent to people who have a baby on the way and/or are newly married (depending on income).
---
Congratulations on the tiny little human you've created!
There's a lot going on when you find out you're going to be welcoming a new baby into the world, especially in Japan, but I found the most important thing is to relax, keep your stress levels down and remember that wherever you are in the world, the biological process behind pregnancy and childbirth are universal.
And for everything that's Japan-specific about having and raising a baby in Japan, this website will likely have information on it. Use the search function and if nothing comes up, please don't hesitate to reach out and ask.