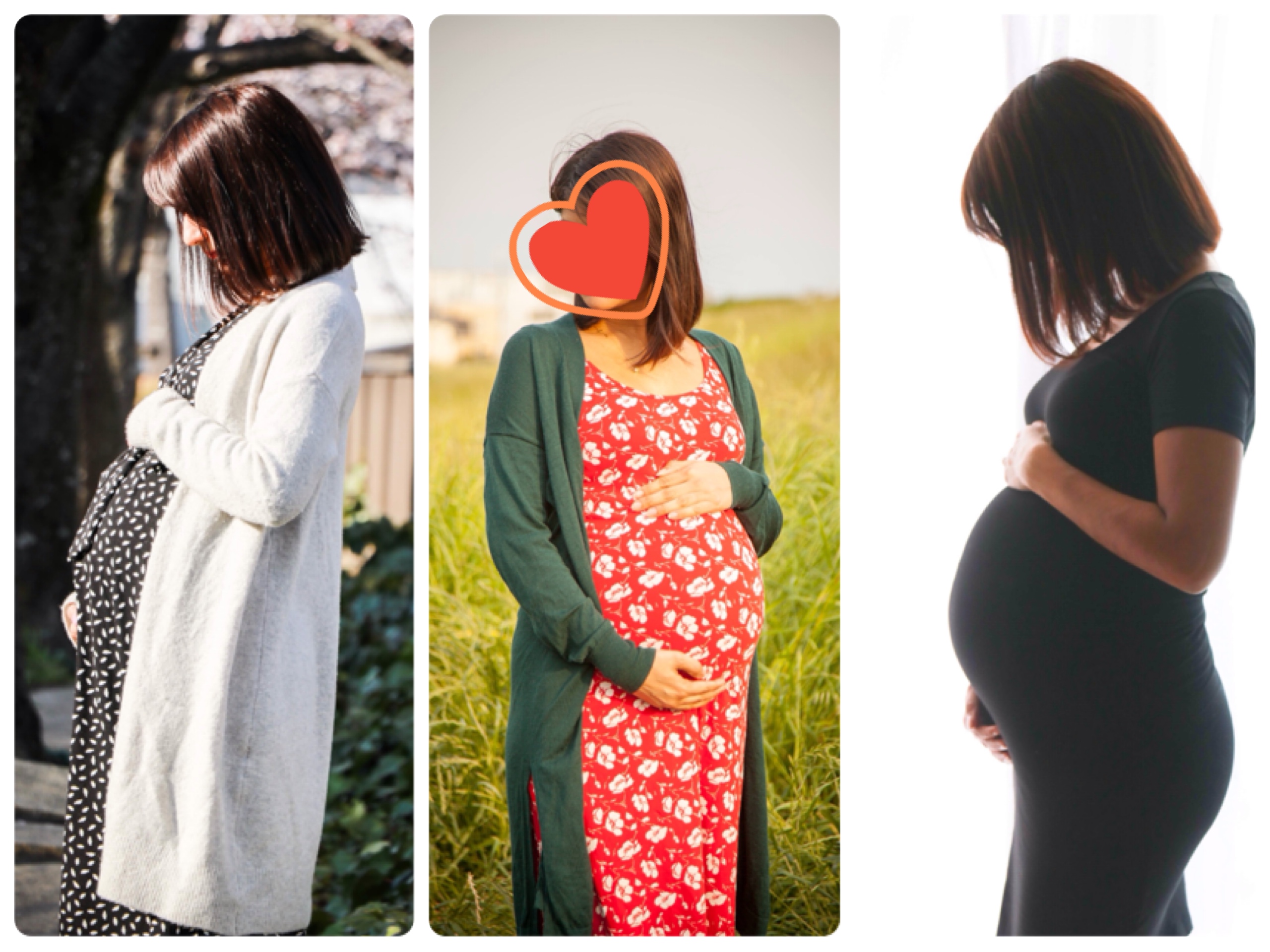 Maternity Clothing in Japan
As someone who frequented malls like PARCO, I had no clue where to get maternity clothing when the time came. Thankfully, Google was there to save the day and I did a quick search in Japanese to see where I could find something to wear.
Maternity clothing in Japan is quite different than that of North America. In North America, moms-to-be tend to like to show off their belly whereas in Japan, it's all about loose clothing that hides the growing baby. However, there are enough Western clothing brands in Japan that you may be able to find something that is chic, in your size, and works with your belly. This is why I thought it would be helpful to share with you popular places where you can get maternity clothes in Japan and my experience with some of them.
If you're interested in finding out more about the stores listed below, just click on the name to be taken to their website.
At the end of this article, I also share options for maternity clothing shops overseas that ship to Japan.
I love jeans from UNIQLO, which is why I was really excited about their maternity clothing. Unfortunately, only a few stores in Tokyo carry maternity clothing and it's quite expensive. I've never seen their maternity clothes go on sale but if you want maternity jeans that can be hemmed and are available in a variety of sizes, UNIQLO is a good option.
I did, however, buy one of their long bra-top summer dresses in a normal (i.e., not maternity) size small and it fit perfectly (the red dress with white flowers in the main image above). It may have been a bit too "sexy" for Japan but I love my bump in it and am happy to show it off. (Although now that I'm almost 38 weeks pregnant, the built-in bra is starting to feel a bit tight.)
Uniqlo made first place in 2022 as the best store for maternity clothes in a poll by Tamahiyo.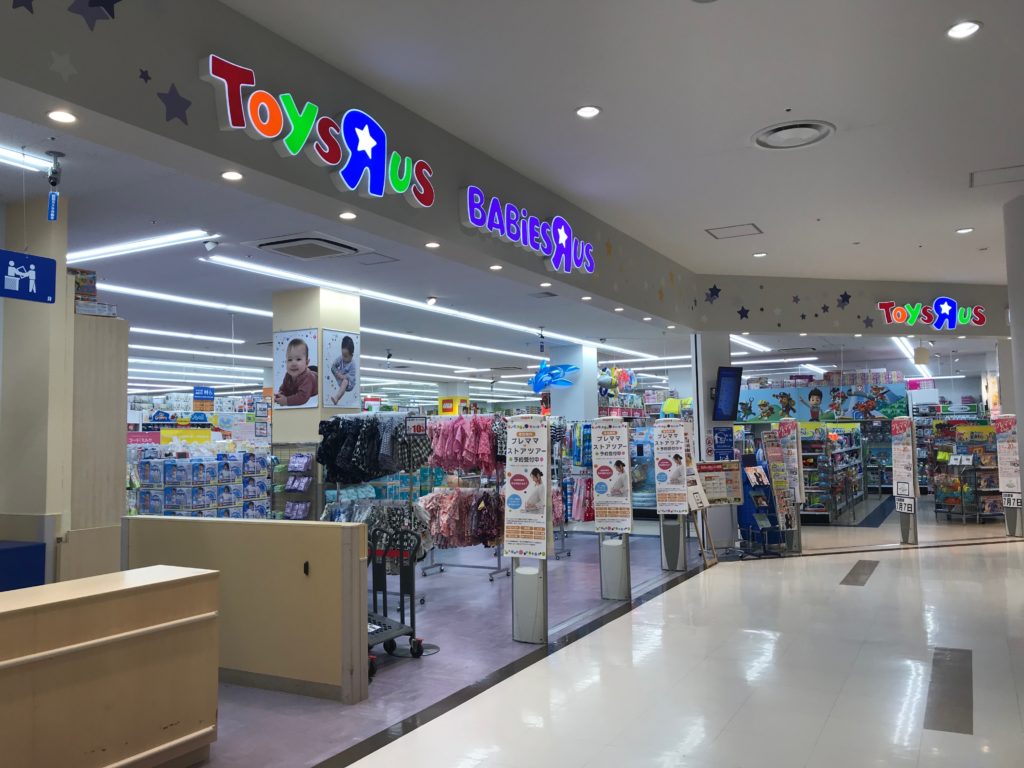 I've found the clothing here to be the most affordable when it is marked down. In fact, I haven't spent more than ¥1500 on a single piece of clothing, including jeans! So keep your eyes out for sales and markdowns because the price really can't be beat, and all of the clothing I've bought from there has been so comfortable (although I've lost all my baby weight and more, I'm still wearing one of their very stretchy maternity jeans at home almost a year postpartum because it's so comfy!). The clothing tends to be quite baggy and loose, however, as per Japanese style.
I also bought some bra extenders from the online store and it has been a life-saver!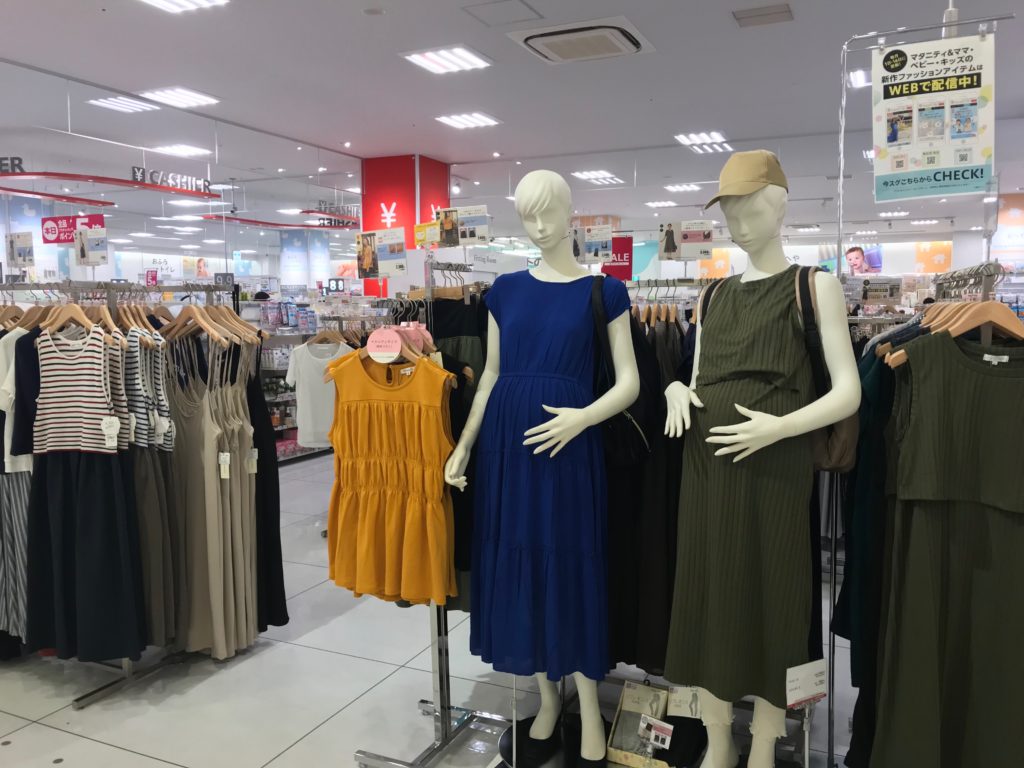 This is one of the most popular baby stores in Japan. The maternity clothes here are a bit more expensive than Babies R Us and I haven't seen anything marked down that I liked. The only thing I have bought from this store are maternity pajamas, which are quite comfortable. I tried on one dress but the fit was a bit strange. Overall, the clothes are quite loose and simple; however, it's worth it to take a look.
Akachan Honpo ranked third place in 2022 as the best store for maternity clothes in a poll by Tamahiyo.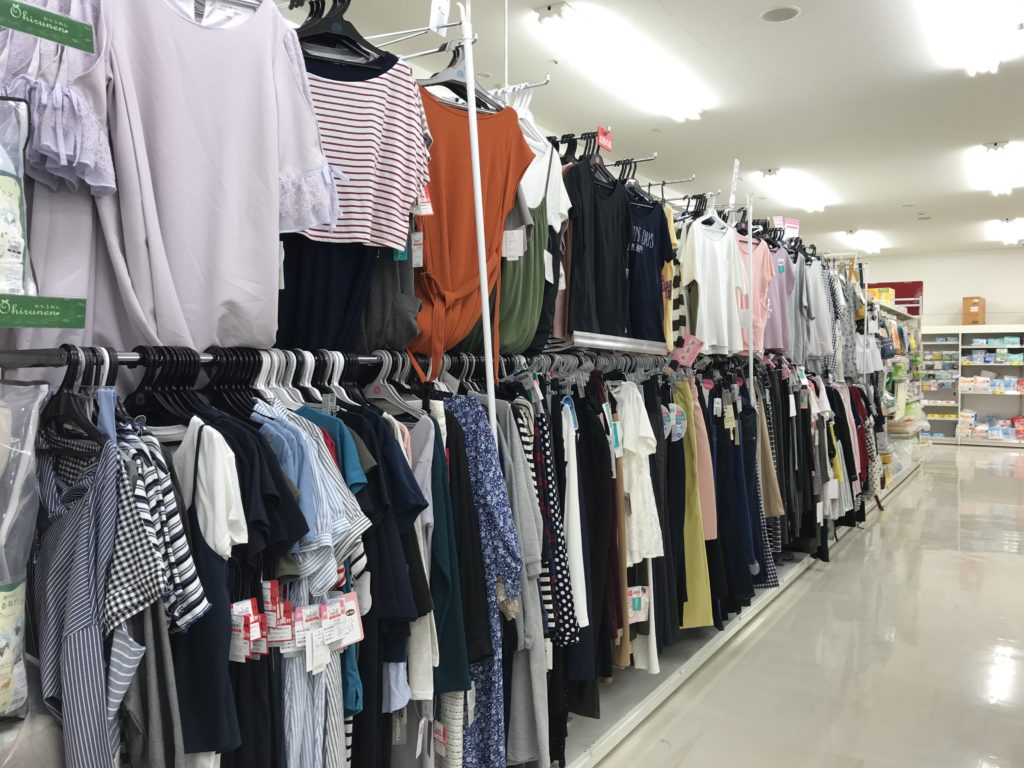 This store is probably the cheapest before markdowns. I have a few maternity/nursing bras from here that were very affordable and are quite comfortable (I'm wearing one right now, actually). I've also picked up some maternity and postpartum underwear from here as well as some pajamas and tights. Their clothing selection in general is small but very budget-friendly.
Nishi Matsuya ranked second place in 2022 as the best store for maternity clothes in a poll by Tamahiyo.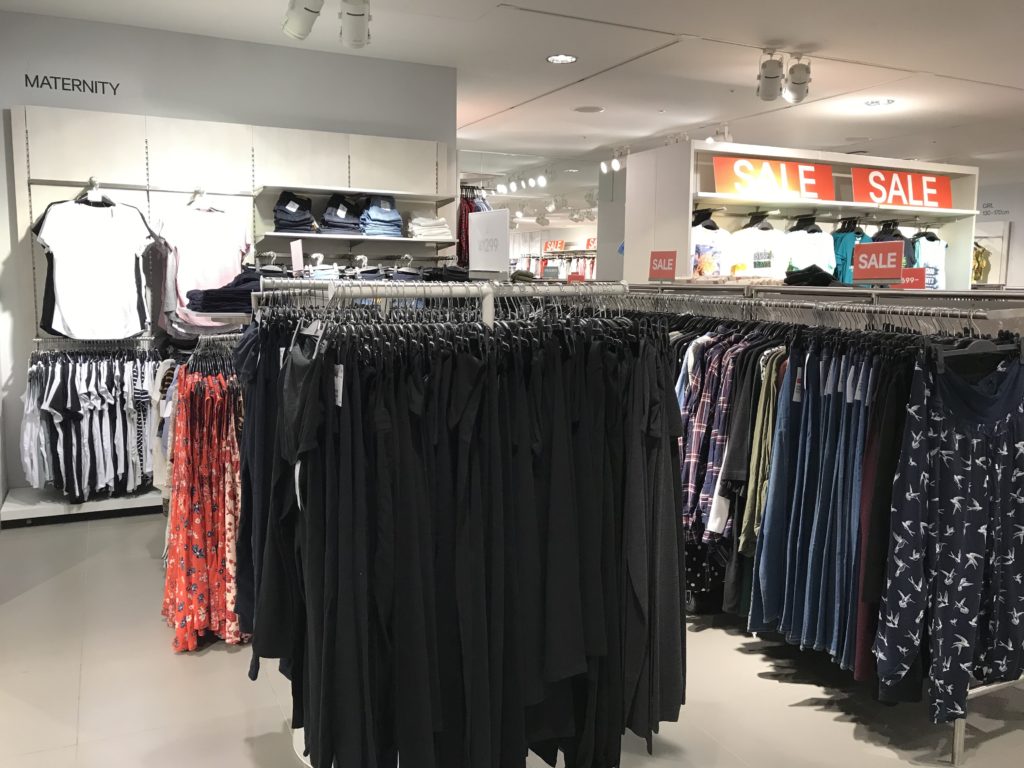 H&M is great because of its variety of sizes and styles that suit different body types. It also tends to be quite cheap as it's fast fashion; however, their maternity clothing tends to cost much more than their regular clothes and is only sold in certain locations (as far as I know, locations near Tokyo that offer maternity clothing are Lalaport Tokyo Bay in Chiba and COCOON CITY in Saitama) or online. I've found that their maternity clothing does not go on sale in stores but sometimes is marked down considerably online, so it's good to take a look in the stores to see if there's something you like and then checking online for maybe a month in case it's marked down or there's a special sale (sometimes you can get up to 20% off your purchase during certain times of the year; for instance, as I write this there is a 24-hour sale where all dresses online are 20% off).
I've bought two dresses from here, which are the two black dresses pictured in the main image above, as well as tank tops, shorts, and t-shirts. Their maternity clothes are surprisingly high quality and I'm still wearing the black dress pictured on the far left. The online store is also the only place out of all of these stores listed that had maternity swimming suits, although I ended up just buying a ¥1200 normal bikini in two sizes up (and I dare say it looked pretty good, but perhaps too sexy to wear in public without a wrap or cover, at least in Japan).
Muji is perfect for those who like simple but high-quality clothing. I found the price tag for their maternity clothing to be a bit too much but with a coupon, I was able to get a nice maternity denim dress as well as two maternity nursing tank tops at 15% off. Their maternity nursing tank tops are probably among some of my favorite maternity purchases because of how soft and comfortable they are (I know, I know, I've mentioned comfort a million times but it's so important when your body is expanding to accommodate for another human being). Plus, they made breastfeeding very easy for me because it easily latched and unlatched, unlike other brands I tried. I'm still using these tank tops over a year postpartum and I no longer breastfeed, either. Of course, everyone is going to have a different experience with what works for them when it comes to breastfeeding, so you may have to try a few brands out to find your best fit.
Maternity clothing from Gap is unfortunately only sold online, but that didn't stop me from picking up a few things when there was a 40% off sale (I also became a member and snagged an extra 10% off). I picked up a few shirts that I could use for work as well as a couple of dresses. The shirts fit great as did some of the dresses. Some of the other dresses, however, were too thin so I ended up returning them. I also returned a pair of overall shorts that probably would have looked better at 8 months pregnant but were not worth the cost if I was only going to be wearing it for a month. Personally, I would recommend H&M maternity clothes over Gap, especially if you can go to one of their stores.
I have no idea whether maternity clothing from ZARA is sold in physical stores (the stores I went to in Tokyo did not carry any in 2019) but their online store has a wide variety of stylish clothes for mamas-to-be.
This is an online store in Japan that sells a variety of things, including maternity clothing. I got a 1500 yen coupon for this store when I registered my pregnancy but decided to order some items for the baby (a nursing pillow and a burp cloth) instead of maternity clothes for myself, so I can't exactly speak for the quality of their clothes. However, it does seem to be a popular shop for moms and moms-to-be where you can find many useful baby-related items.
たまひよ (Tamahiyo) is a brand by Benesse that publishes information for pregnant women and parents and sells maternity and baby products as well. I haven't ordered from their online shop but it seems to have a lot of options and the clothes are reasonably priced when on sale.
This is another store where I haven't bought maternity clothes; however, I am recommending it because I bought my daughter a hakama from there and was very impressed with the quality. They have an online store that has an English language option as well as a store in Daikanyama (although it is quite small).
Amazon Japan is a great place to find almost anything you need, including maternity clothes. They carry a lot of different brands, including BELLE MAISON and SWEET MOMMY. To save you the trouble of searching on your own, I've created a direct link to all the maternity clothes that are available. If you become an Amazon Family member, which is free, you'll get discounts on items as well as personalized suggestions for what to buy based on your stage of pregnancy. On top of that, when you become a member, you'll receive a 300 point (300 yen) present, which you can use towards future purchases.
This is an online store that has (in my opinion) more fashionable and chic maternity clothes. I didn't buy anything from here as the prices were a little too high for me (considering I would only wear the clothes for a year or two), but they do have a nice selection.
This online store has a wide selection of clothes and prices are quite reasonable, especially during a sale. They also sell items for babies as well.
GU started selling maternity clothing in 2021. This brand is known for its very affordable clothing so it's definitely worth checking out.
 GU ranked fourth place in 2022 as the best store for maternity clothes in a poll by Tamahiyo.
16. Regular Shops
I also wore some dresses and shirts that I had from before I was pregnant, such as this wide flowing dress from Mercury Duo: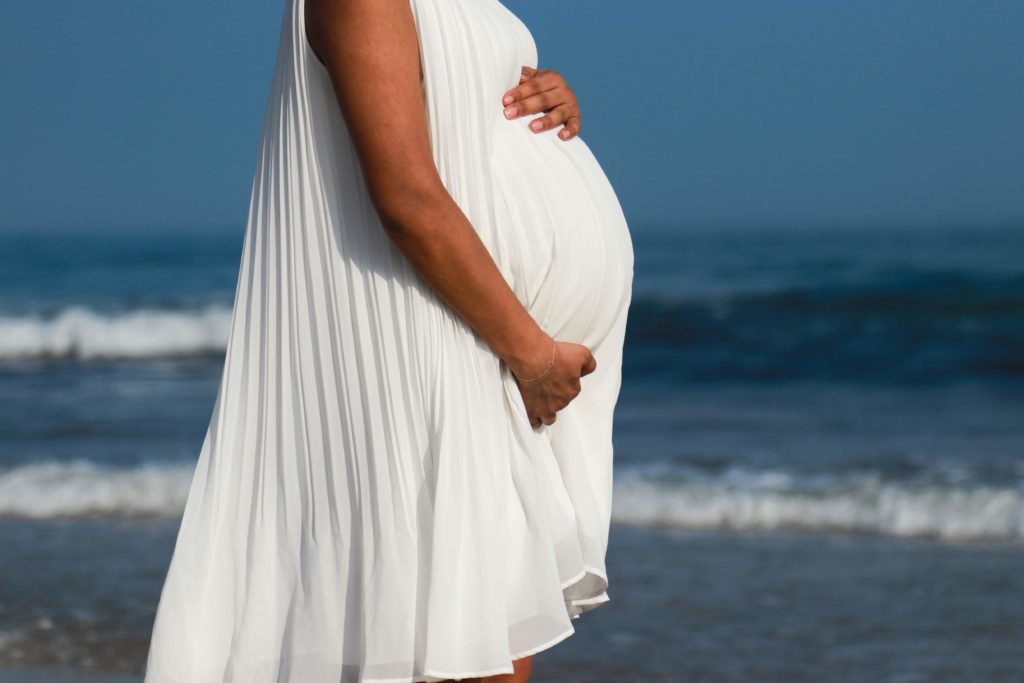 as well as dresses and shirts that I had gotten from a Design Tshirts Store graniph fukubukuro (lucky bag) back in January.
The great (?) thing about Japan is that a lot of dresses and shirts are baggy (or at least it's been that way for the last few years), so you can simply just invest in some cheaper "normal" clothing. However, it's important to keep in mind that these clothes may not be so ideal postpartum if you're breastfeeding as it may be difficult to feed without nursing-friendly designs.
Overseas Maternity Clothing Stores That Ship to Japan
There are also some overseas maternity clothing shops that ship to Japan, so this may be a good option if nothing available in Japan works for you. Some shops that are popular with international mamas-to-be in Japan include:
I hope this list of stores that sell maternity clothing in Japan and that ship to Japan has been helpful to you, and please let me know if there are any stores you would recommend that aren't included on this list.
---
If you haven't already, you can check out several articles I've written on my experience with pregnancy in Japan as well as information on preparing for your newborn.