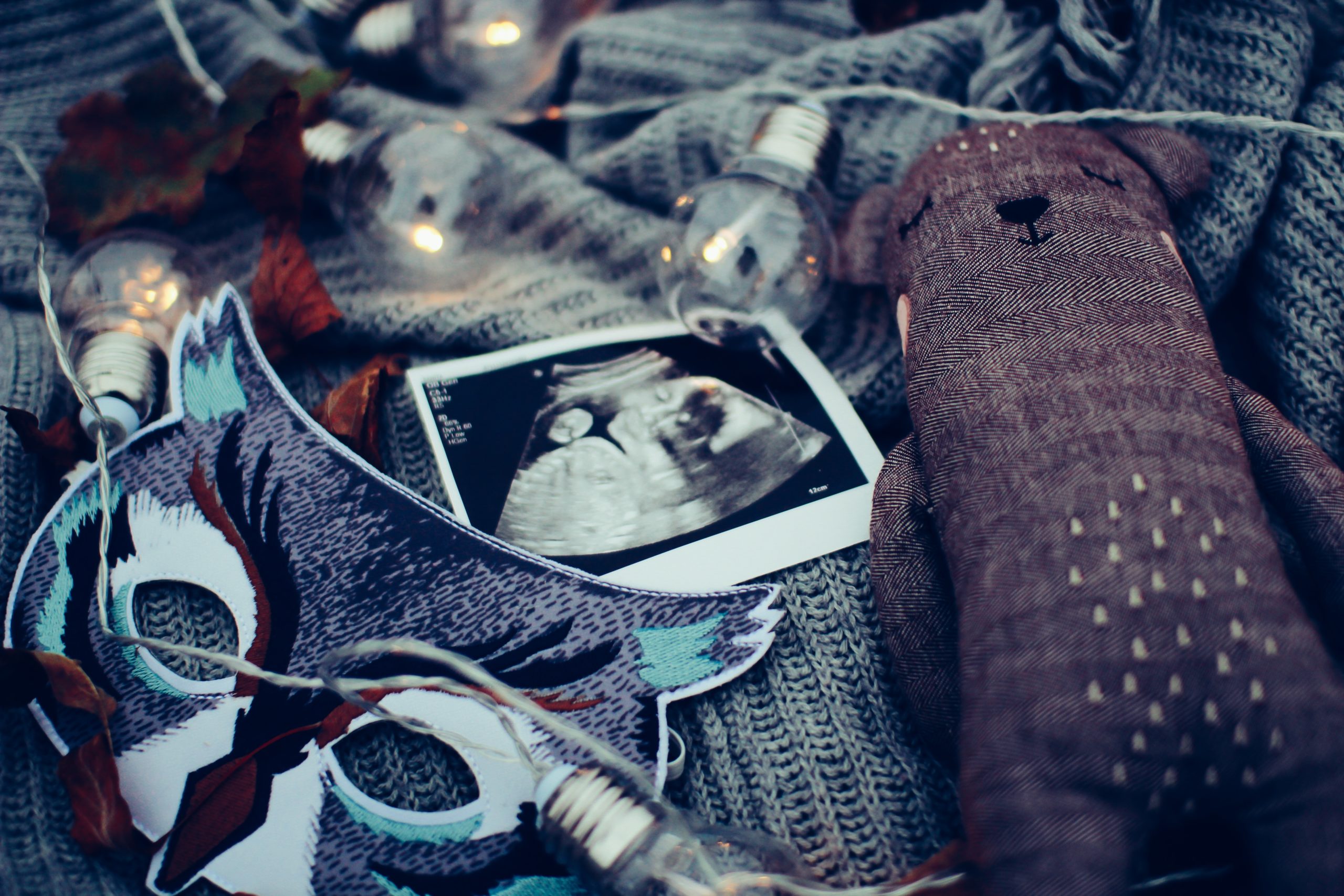 Pregnancy in Japan: The Second Trimester, Maternity Leave and Childcare Leave
I'm officially 39 weeks and 5 days ー time has just flown by! It's hard to believe my due date is in 3 days (although the baby doesn't seem to be in any rush to join the outside world). I'll write more about this last week of my pregnancy in Japan in my third-trimester reflection post but for now, here's the second part of my series reflecting on being pregnant in Japan.
Pregnancy in Japan — Increasing the Pace
The second trimester was busy and was when it started to sink in that we really were having a baby. Thankfully, as with most women, I started to feel much better and wanted to eat everything. Right at the beginning of the second trimester, I began to experience the pregnancy cravings I had heard so much about, which you can read about here. The baby was growing every day and becoming very strong. We had passed the 12-week mark and finally started telling family and friends about the baby. The pregnancy was also registered at the local municipal office, which was an important step as we needed to use the coupons that are given alongside the maternal and child handbook for our visits to the clinic. (For more information, read my post here.)
As the pregnancy was going well, albeit our trepidation, my husband and I began to buy baby goods that were on sale. In Japan, major sales are during New Years' and in the summer, and in case our summer baby came early, we figured we may as well take advantage of the winter sales. We also didn't want to be rushing around when I was close to my due date or after the baby was born, and looking back, I really think we made the right decision (despite that we had a lot of boxes in our place for 6 months).
Maternity Leave and Childcare Leave in Japan
This was also when I told my boss and colleagues that I was expecting. I was worried as Japan does not have the best reputation when it comes to maternity leave and pregnancy (there have been numerous articles outlining matahara or maternity harassment in which pregnant women are made to work excessively in order to try to push them out of their jobs). However, my workplace was very supportive. I was able to apply for special leave, which would allow me to leave work one hour early every day, without any cut to my salary, to avoid crowded trains during rush hour. This helped so much when it came to one of the most stressful parts about being pregnant in Tokyo. I also learned that I could get three months of fully paid maternity leave (産休 or sankyuu), 6 weeks before my due date and 8 weeks after, which would be followed by childcare leave (育児休業 or ikujikyuugyou). I decided I would try to go back to work when my child turned 9 months as that was the start of the fiscal year in Japan and the best time to get my daughter into daycare.
Maternity leave is guaranteed by law in Japan and the pay is usually 2/3 of the base monthly salary (I received my full monthly salary from my employer, which is usually not the case at most companies as maternity leave is usually paid by kenkou hoken or employee health insurance) while childcare leave is able to be taken if you've been employed by your company for at least one year and the contract will not expire before the child turns 18 months old. Generally, childcare leave is about 18 months but you may be able to extend it for two more years depending on your contract/workplace. During childcare leave, you will receive 67% of your monthly salary for six months (180 days) following the end of your maternity leave, and then the amount you'll receive will decrease to 50%. Fathers are also able to take childcare leave and my husband decided to take childcare leave for several weeks after the baby is born.
For a look at how one international mom spent her maternity and childcare leave, check out this wonderful article by Savvy Kenya!
Pregnancy in Japan — Time to Change
My belly began to grow, which was very exciting, and I soon had to invest in maternity clothing. (You can read more about maternity clothing options in Japan here.) This was the time when people felt the need to comment almost every day about how big I was getting, which was somewhat annoying, especially as the baby was smaller than average. The belly rubs also started, which didn't bother me too much because most of the time I was asked about it. Interestingly, my Japanese coworkers said that they could get "life power" from rubbing my pregnant belly. I wonder if this exists in other countries?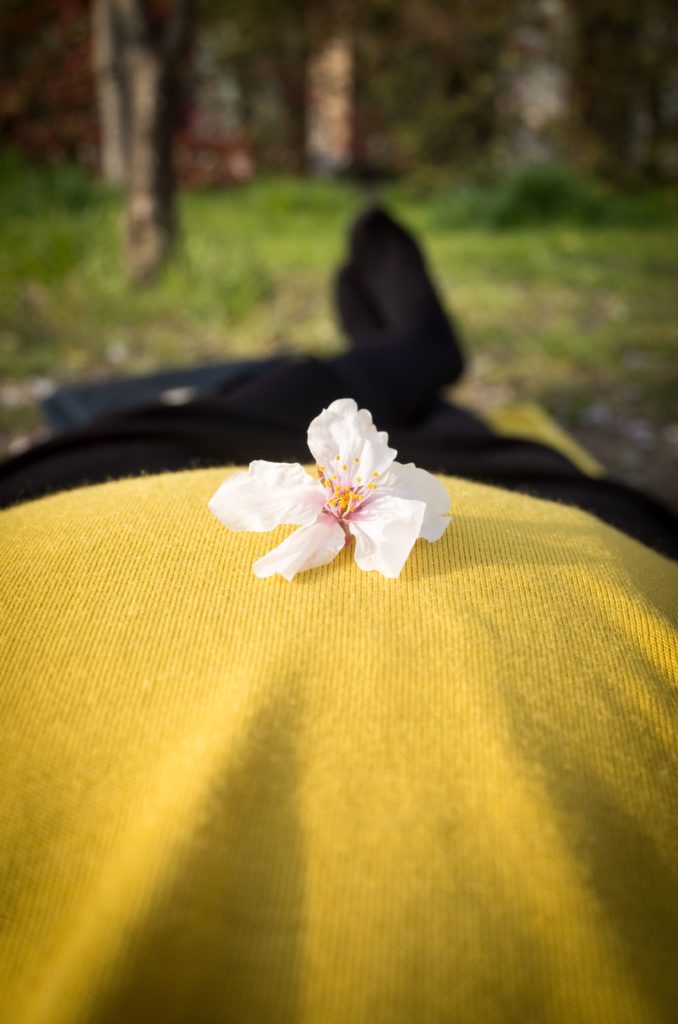 The bump has made its appearance, just in time for hanami!
As I was feeling much better, we decided to go on our babymoon during this time as well. I had wanted to go at the end of May but my doctor said it was too risky as there was a chance the baby could come (I'm now three days from my due date with no baby in sight but hey, you can't be too careful.) You can read more about our babymoon here. If you're interested in having a babymoon in Japan, check out this post. I'm glad we went for our babymoon halfway through the pregnancy because I had a lot more energy at the time. We actually went on a small trip to Katsuura, a lovely seaside town in Chiba, when I was 35 weeks pregnant and although it was enjoyable, I became tired very quickly.
The second trimester was also full of a lot of firsts and really exciting moments. I felt the baby kick for the first time at 18 weeks. I had felt flutters before that but as a first-time mom, I couldn't really tell whether it was the baby or not. But that kick was very distinct, and only became stronger as the baby grew. My husband, unfortunately, wasn't able to feel the baby move until I was well past 20 weeks.
We found out the gender of the baby as well. Some people are quite lucky and find out early, although sometimes mistakes are made. We were hoping to know at the 16-week appointment but were not able to find out until I was 20 weeks pregnant. After that, the gender was confirmed by three different doctors, as well as in the anatomy scan, so now we're pretty confident that we're having a girl.
Pregnancy in Japan — Clinic Visits and a Small Scare
My clinic visits continued to be once a month and usually consisted of checking fundal height, blood pressure, protein, sugar in urine, and weight. I generally had an ultrasound each time as well where the doctor measured the baby's growth and printed out ultrasound pictures for me to keep. The baby was looking more like, well, a baby with each visit, albeit a little skeletal initially. This was the time we also did an anatomy scan as well as a 4D ultrasound (which you can read about here).
Although I was feeling much better the second trimester, we had a small scare when I suddenly bled in the shower. The clinic was very supportive, though, and told me to come in the next day. An ultrasound showed that the baby was fine but the doctor still wanted me to be on bed rest for a week. Thankfully, there were no problems in the end.
Overall, I very much enjoyed the second trimester and felt that if the pregnancy continued to be as smooth as it had been during this time, I could do so much during my maternity leave in my third trimester. Needless to say, I was mistaken!
---
This is the second of a three-part series.
To read about the first trimester, click here.
For the third trimester, click here.