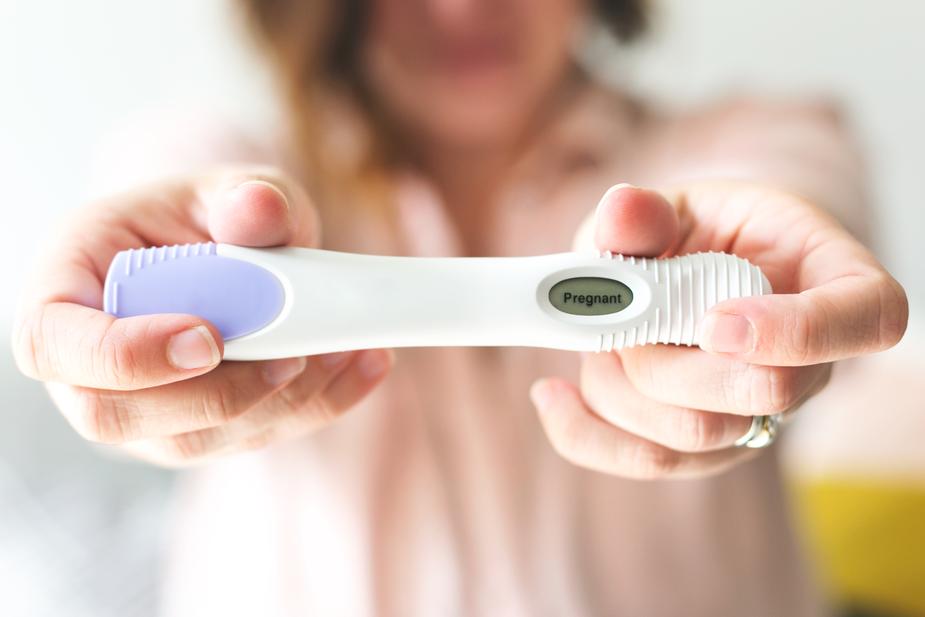 A Short Guide to Japanese Pregnancy Tests and Ovulation Predictor Kits
Whether you're planning on a baby or not, having a baby in another country is daunting, to say the least. Especially challenging is trying to figure out what to buy when it comes to certain products. Sometimes it's not as easy as waltzing into the closest drug store and quickly snagging the first pregnancy test you see and paying for it in under 1 minute before your nosy neighbor happens to see you.
As I had been trying to conceive (TTC) for about a year, I've had my fair share of experiences with pregnancy tests in Japan. (I found myself buying a pregnancy test when my period was merely a day late just in case. I wouldn't say it's overreacting to test before your missed period though — I found out I was pregnant almost a week before my expected period!) So based on this, I've compiled a list of available pregnancy tests and ovulation tests in Japan, which can be found at almost any pharmacy. Pregnancy tests are called 妊娠判定テスト (ninshin hantei tesuto) or 妊娠検査薬 (ninshin kensayaku) in Japanese while ovulation tests are called 排卵日予測テスト (hairanbi yosoku tesuto). These tests are usually located near the feminine products or in the family planning (e.g., condoms) section. For those who want a bit more privacy and would rather your coworker or student not see you purchase one at the local drugstore (you'd be surprised by how many people I know have seen me in public when I didn't even notice them, and what I was doing ended up being the latest gossip at work, even if it was mundane like waiting at a train station), you can also order some of these tests via Amazon by clicking on the pregnancy test name or images below.
Pregnancy Tests



These tests all work the same way as ones in North America (and perhaps your home country), meaning that you take off the cover of the stick and then pee on the strip or dip the strip into a cup of your urine for a few seconds. After that, you wait one to three minutes for the result to show up in the box or window. Japanese tests tend to have two separate boxes – a line should always show up in one, which indicates that the test is not defective, and then then the second box will indicate whether or not you're pregnant.

The tests I will be sharing below are recommended to be used one week after your missed period for 99% accuracy. Now, I've never really waited until one week after my missed period and tested either a week before my period or the day after (what can I say, I'm impatient), and I've never gotten a false negative and a false positive only once, which I'll mention below. However, this may not be true for everybody because we all have different bodies. Keeping this in mind, if you want to test before your missed period and want the most accurate test, you can get an early pregnancy test or 早期妊娠検査薬 (souki ninshin kensa yaku); however, note that these are sold behind the counter so you will have to ask the pharmacist for it and fill out some information. Also remember that pregnancy tests are testing for hCG, which increases the longer you are pregnant. So if you want the highest accuracy early on but don't want to go through the trouble of getting an early test from the pharmacist, I would recommend following the instructions of the test you get and waiting until after your missed period.
Now without further ado, here is a brief list of some of the over the counter pregnancy tests you can pick up in Japan:
-Available in a one or two-pack
-Most affordable

This may be a familiar name for many of you and is one reason why I bought this test in the beginning. I was hoping that like the North American Clearblue, it would give me accurate results before the date of my missed period (even though this is not written on the box). Unfortunately, the lines were not very clear and I had a very, very thin and faint blue line show up in the "pregnant" box. This would have been great news except that I used another test and it turned out to be a false positive, so that experience alone makes me not want to recommend this brand.




-Available in a one or two-pack

I've used this brand a few times with no problems – in fact, this was the test I used when I found out I was pregnant this time around and I took it a few days before my expected period. It has 99% accuracy, needs just a little bit of pee and your results will show up in one minute, and given my experience, it's true to its word. 

-Available in a one or two-pack

Similar to dotest, HiTester has 99% accuracy and results will appear in about one minute. It's a bit on the pricier side but I've also used this a few times.

matsukiyo 初めての方でも簡単妊娠検査薬 (easy pregnancy test for even beginners)


-Available in a one or three-pack

This test is a drugstore brand by the popular drugstore Matsumotokiyoshi, so you can only buy it there. I've actually never used it so I can't say how accurate it is based on my own experience, but similar to the other tests, it claims to have 99% accuracy. 

-Available in a one or two-pack

Like the other brands, this has 99% accuracy and results will appear in a minute. It also comes with instructions in English. I've also never used this brand so I can't speak for it based on personal experience. 


Ovulation Predictor Kits
Ovulation predictor kits (OPKs) are great for those who are trying to conceive (TTC). It measures a hormone in your urine called luteinizing hormone (LH), which increases 24 to 36 hours before ovulation. Once you ovulate, you only have 24 hours to get pregnant if you didn't happen to have sex within 5 days beforehand so the window is quite small. 
So there you have it! Hopefully this guide has been helpful to you when it comes to figuring out which test to get and again, please remember that although I got accurate results before my missed period, the pregnancy tests listed above all state that for 99% accuracy, it's best to wait until one week after your missed period.

Let me know in the comments if you've tried any of these out and how it was, I'd love to know!