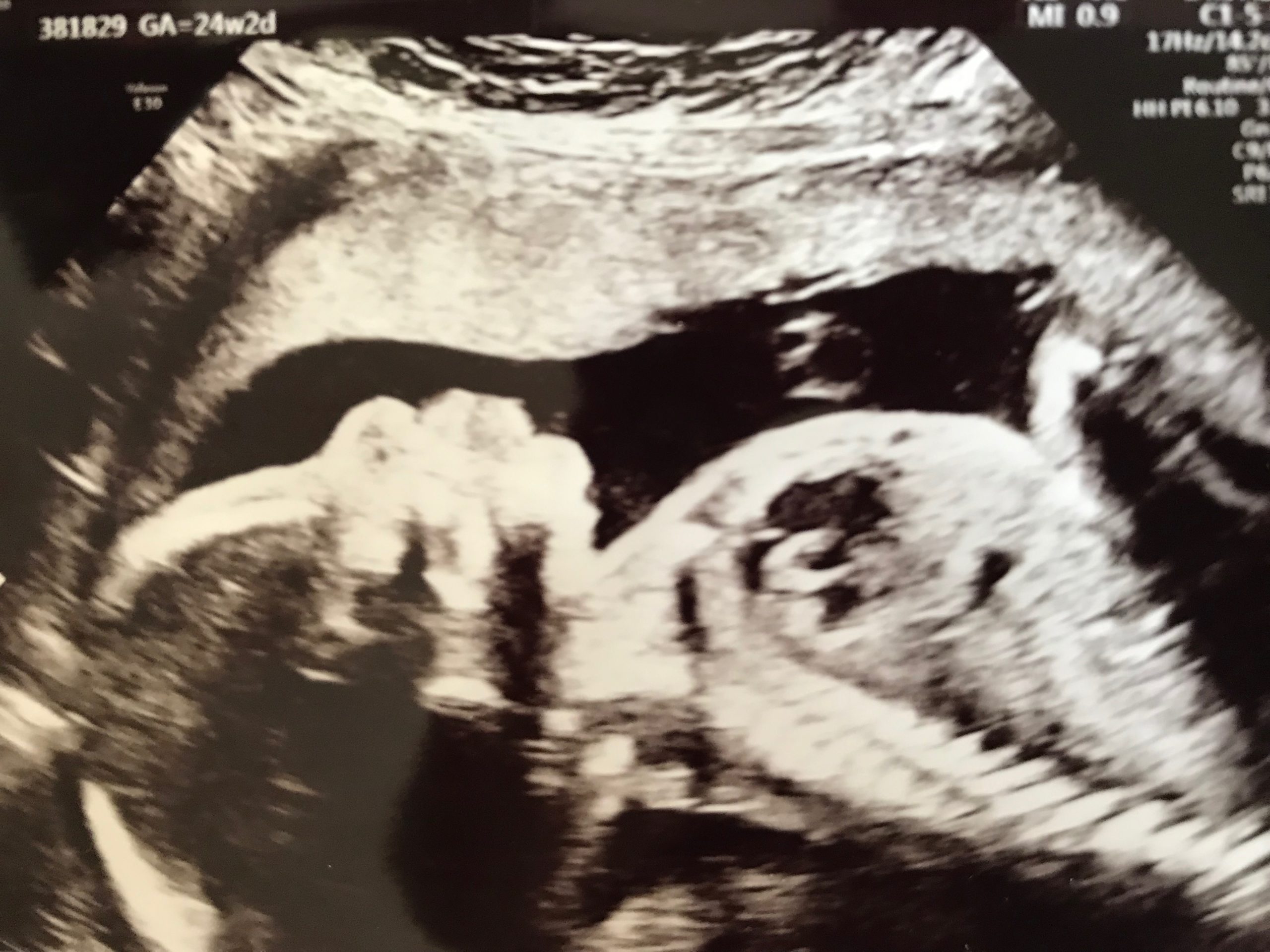 Anatomy Scan & 4D Ultrasound in Japan
Although anatomy scans are routine in North America, it's not commonly done in Japan. However, if you want to get an anatomy scan and a 3D/4D ultrasound, it is available and not that costly. 
Anatomy Scan in Japan
Anatomy scans are detailed ultrasounds that are usually done at 20 weeks and test for any anomalies in the baby's development. 

When we asked our clinic about it, it turned out that we could have the scan done for an additional cost and would not be covered by any of the prenatal coupons we received from the city office. As we had decided to give birth at the clinic and already put down our deposit, we paid half the price for the scan, so 10,000 yen instead of 20,000 yen. The clinic only offered anatomy scans on Wednesdays, which was fine for us, and was usually done after 20 weeks.
We went for the anatomy scan when I was 24 weeks along and it consisted of a detailed ultrasound done by a specialist doctor. I was not given any particular instructions on what to eat or drink beforehand. The doctor took various measurements, which included:
the baby's crown
the brain (left and right hemispheres)
the heart and its chambers as well as the circulation of blood (considerable time was spent on this)
the kidneys
the spinal cord
femur length 
the feet and hands
any signs of genetic anomalies such as cleft lip
the placenta and umbilical cord
As it was a detailed ultrasound, the quality was much better than the ones we usually got. We were also able to confirm the gender (I felt a bit bad zooming in on that area but it was a relief to know that there wouldn't be any surprises when the baby is born). The entire process took about 20 minutes and the scan itself was done in about 14 minutes, which on average seems to be a bit shorter than the time usually taken in North America (from what I've heard from North American moms). 
Overall, as genetic testing (such as NIPT or CVS) is also not usually done in Japan for women under 35 and usually costs over 100,000 yen, we were very satisfied with the anatomy scan and relieved that the baby was healthy.
3D/4D Ultrasounds in Japan 
3D/4D ultrasounds are a great way to see how your baby may look like when they're born and make for a wonderful memento. Of course, these ultrasounds are usually at an additional cost. We were a bit weary about whether it justified the cost but my husband's cousin, who is a labor and delivery nurse and also pregnant, highly recommended we try it. Our 4D ultrasound set us back 10,000 yen but it was well worth it and included a USB containing a video of the entire ultrasound.  
You can get a 4D ultrasound after 12 weeks although the results will be better when the baby is more developed and has fat on them. (The chubbier the cheeks, the better!) We decided to get one at 28 weeks. Similar to the anatomy scan, we could only schedule the 4D ultrasound on Wednesdays and ended up seeing the same doctor, who is very good at the ultrasound aspect of his job but couldn't give us any advice regarding my pregnancy pains.
Anyway. 
We were a bit surprised that the 4D ultrasound involved simply flipping a switch on the usual machine and that only one doctor was qualified to do it. Then again, it was not so easy to get a good look at the baby's face and the doctor had to maneuver the transducer in many ways in order to get a good angle. (He may have also lightly tapped by stomach with it to get the baby to move and although it didn't hurt, I'm not entirely sure how I feel about that.)
The baby was positioned sideways and seemed quite cosy in a very narrow area of my uterus. She was also covering her face with one hand, something she had done for at least two other ultrasounds. In an attempt to get her to move her arm, I asked the doctor if I could drink some orange juice and he agreed. After gulping it down, she moved enough that we were able to get some nice video shots of her little sleeping and slightly disgruntled face. (I don't mean to be biased but wow, she was absolutely precious.) She also yawned at one point, which was adorable. My husband remarked that it didn't feel real that he was becoming a father until he saw the 4D ultrasound.
Admittedly, I do find some of the 4D ultrasound kind of unsettling, particularly the pink goop practically dripping off the baby but overall, my husband and I love having the video of the 4D ultrasound and we still look at it almost every week. I really wonder whether she will turn out looking like she does in the ultrasound or if her face will change. Only time will tell, and if all goes according to plan, that's in 8 weeks! 
As a final note on 4D ultrasounds, some clinics will allow you to come back for free if you're able to see your baby's face as it's common for babies to cover their face in the womb. So if you have some spare yen, why not try it?