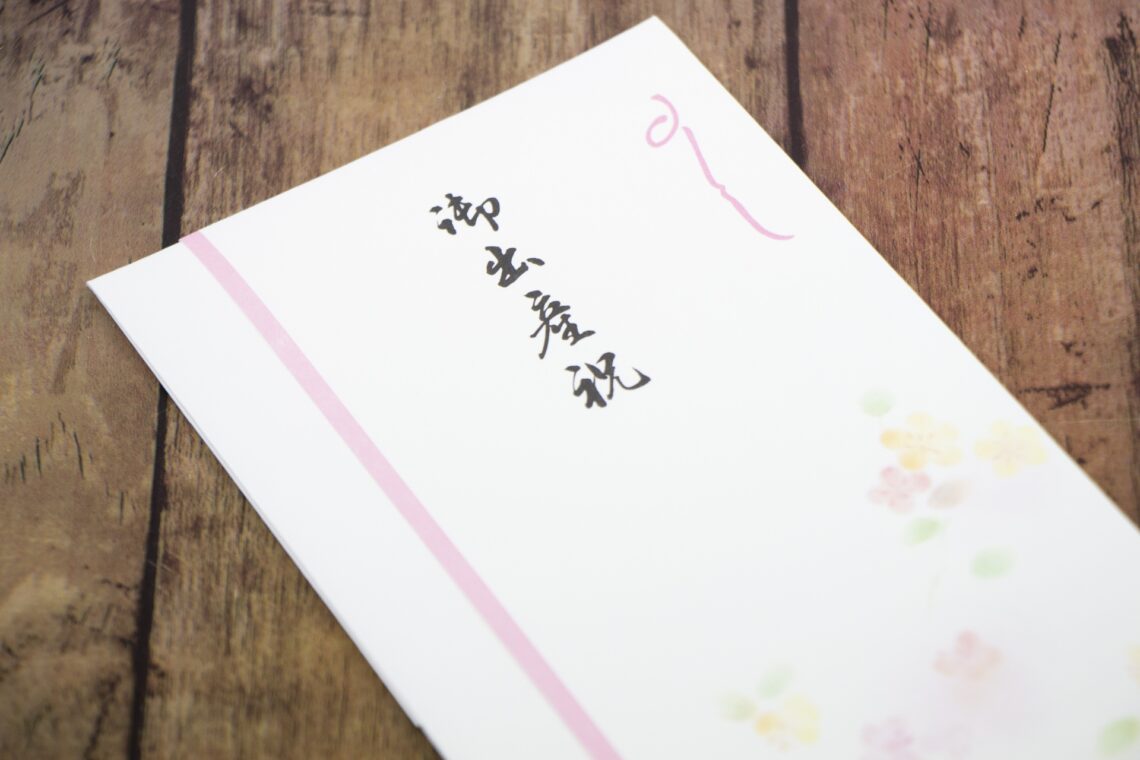 Perfect Japanese Gift Ideas for Babies
If your friend or relative is expecting or has recently had a baby, you might be wondering what to get. So to help, I've rounded up my favorite gifts that I received after my daughter was born as well as things I wish I had gotten (and will happily gift a friend or family member). The items in this list would make great Christmas gifts, birthday presents, or 出産お祝い (shussan oiwai) gifts. As the gifts in this list are also all uniquely Japanese, these would also make great presents for family or friends abroad who are having or have a little one. To be honest, I'm really excited at the prospect of being able to give one of these adorable Japanese baby gifts to a loved one in Canada.  
(Psst, these might also be things you may want to put on your Amazon Japan Baby Registry if you're expecting!)
If you're looking for first birthday gifts, check out this article.
❆My Favorite Baby Gifts in Japan❆
I received these (as well as some clothes) from a coworker who has three children and it is definitely something I love. The quality is excellent and I'm still using it almost 16 months later. You really can't go wrong with buying anything from MIKI HOUSE as a gift for someone in Japan and these are practical. I guarantee whoever you buy this for will use them and be very thankful.
Imabari is a popular, high-quality brand of towels that are made in Imabari, a city in Ehime Prefecture. I had no idea that they also made rattles for babies as well until my husband's friend gifted us with this rabbit one, as well as a bear, alongside some full-sized towels after our daughter was born. These were easy to grasp for my daughter and are still in excellent quality despite being chewed on and cleaned in the washing machine repeatedly. They're also very cute.
I know, I know, another Imabari item — but their towels are excellent quality and I loved this towel we received from my husband's coworker (another parent who knows what new parents need!). The little hood with the animal ears was the perfect touch and I couldn't stop taking photos of my daughter wearing it when she was a newborn — she just looked so cute! The towel is made of organic cotton and is very durable yet soft. I wanted to wrap myself in it, to be quite honest (but thankfully, as mentioned above my husband's friend gave us our own Imabari towels). This towel can also be used up until the age of 3 so it's long-lasting.
I received this from a friend from work and loved everything inside — not just because it had rabbits on it but it was all useful (bib, socks, pillow, rattle, and handtowel). Best of all, the handtowel had my daughter's name on it, which was the perfect touch. 
❆Baby Gifts in Japan I WISH I Had Received❆
I'm grateful for everything I was given when my daughter was born but I thought very practically about what to ask for initially (as you may have gleaned if you read my article on newborn baby products in Japan). However, now that I look back, there's a part of me that wishes I had put the following on my Amazon Japan Baby Registry …
How cute is this set?! It comes with five different toys that are safe for babies 6 months and up. My daughter had a rattle similar to the one in this set and she was obsessed with it so I'm guessing she would have enjoyed this set as well (I think at 15 months she's sadly too old for it now, though). MIKI HOUSE has a great selection of gift items on Amazon Japan so if you can't make it to a store, you can easily buy something online and have it sent directly to the recipient if they're in Japan.
Another adorable toy set, but this one is safe for babies 2 months and up. It's also very affordable for what you get, so if you're buying this as a gift you can get something else as well and it's guaranteed to impress.
Monpoke is a line of Pokemon goods geared towards babies and toddlers. It's the perfect present for anyone who's a fan of Pokemon, and a pretty safe gift to get someone in general as I don't know anyone who hates Pikachu! 
I mean, look at how adorable this Pikachu rattle is!
This Pikachu plushie for babies 2 months and up is super cute, as well: 

They have tons of items, so it's definitely worth checking out.  
I bought this set for my daughter when she started to eat solids and I'm very pleased with the purchase. These plates are durable, surviving multiple washes in the dishwasher and being flung to the ground by my daughter; microwave-safe; composed of biomass plastics, such as bamboo; and best of all, look absolutely adorable. The utensils that come with this set are also very easy to use. This set also comes in a very nice package. I imagine parents-to-be and new parents aren't thinking about their baby starting solids and what they need for that stage (I certainly wasn't), so this is a very useful gift for the future.
I don't own this but I wish I did! These bear-shaped plates look really nice and with Le Creuset, you know you're getting something that's good quality.
I put this on my Amazon Japan wishlist for Christmas and am hoping a family member decides to buy it because (excuse the caps) LOOK HOW CUTE AND FANCY IT IS?! The idea of Baby A drinking from that little plastic wine glass makes me shriek in happiness. 
After having a newborn, I soon found out that I did not have nearly enough bibs to handle all the spit-ups and drool. Therefore, I would have loved to get some bibs as gifts, and you can't go wrong with Imabari! 
Sophie La Girafe is very popular in Japan, which I quickly found out when I was pregnant. I bought a rattle for my daughter, which I was very happy with, so I think if someone I knew in Japan had a baby, I would get them one of these gift sets. My recommendation is the set that contains a swaddle, which is always useful, and a Sophie La Girafe toy that's supposed to stimulate the five senses (sight, hearing, touch, smell, and taste).
These toys are made in Japan and composed of rice-plastic technology called rice resin. With no toxic paints or adhesives, it's both environmentally-friendly and safe for babies. This would be an especially unique baby gift for friends or family who are living outside of Japan. The colorful block toys pictured above are for children ages 0-3 and won a gold medal in the おもちゃグランプリ. 
Many people in Japan are fans of Disney so if you know someone who is, this would be a perfect gift. (And to also buy for yourself or put on your registry if you're a Disney fan!) It comes with five different items that parents will find both useful and cute. 
This is an unbelievably adorable gift to give someone who is having (or had) a baby, especially if they live abroad. It's super easy to put on and parents will love taking pictures of their little one in it.
There's a version for boys as well!
For reference, size 50-70 is for newborns up to about one year, 80 is for one year to two, and 90 is for two years to three. Personally, I'm a fan of Sweet Mommy's hakama because the quality is absolutely fantastic, so if you want to spend a bit more, I recommend buying one of theirs.
If the recipient is having a summer baby or celebrating a summer birthday, you may want to get them jinbei:
I am obsessed with Ghibli and to my delight, they have a wide variety of baby goods to please any fan, enough that I wrote an entire article on it!
---
Lastly, I thought I should also mention a few additional things:
❆ It's always thoughtful to give something to the parents (well, mother mainly because she carried and birthed the child!). Food is a great idea (I rarely had time to feed myself when I had a newborn and my husband was at work), as are Amazon gift cards.
❆ If you're looking for a gift for a friend or family member in Japan and want to browse stores in-person rather than online, check out this guide to baby stores in Japan. The article also has an interactive Google Map at the end that shows you where major stores are located in Tokyo so you can save time and hopefully find something nearby. 
❆ Note that if you receive baby gifts in Japan, it is customary to give a "thank you" gift in return, which is worth 30-50% of the cost of what you were gifted. (So for those of you reading this who are planning on giving something to someone, expect a gift in return, whether you want it or not!)