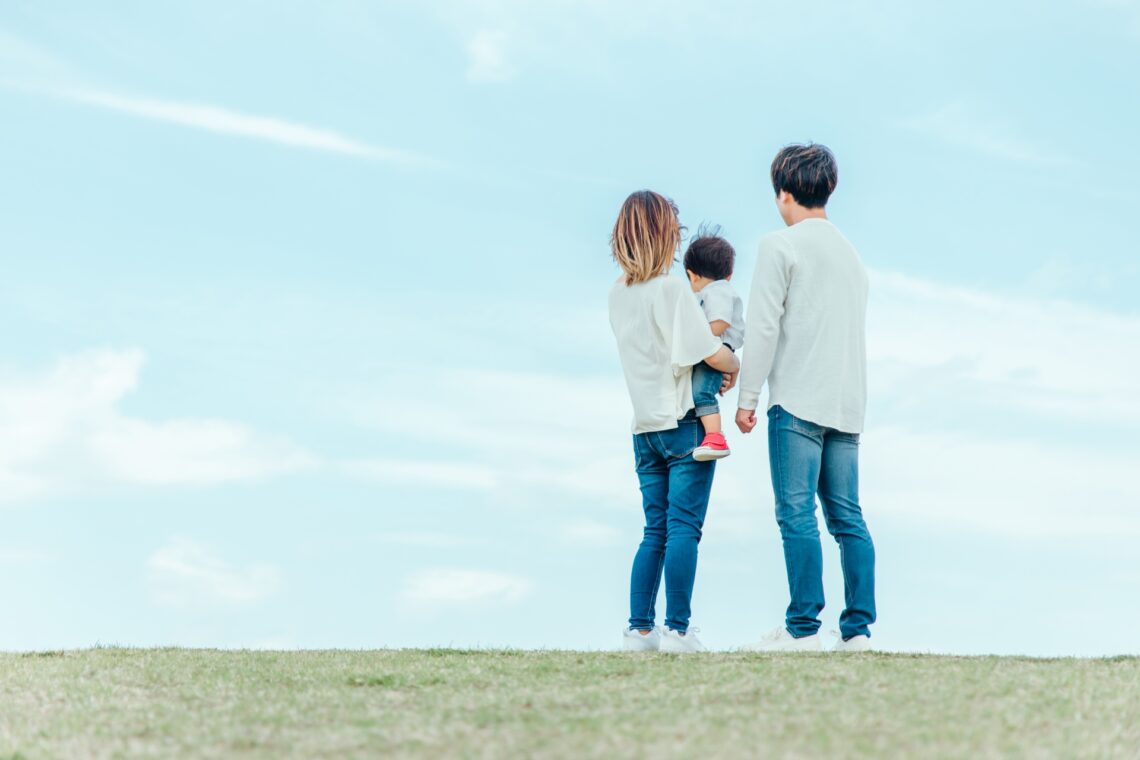 Best Products for Babies, Toddlers, and Everyday Life in Japan for 2022
The last article in my series on the best products for 2022 as voted by mothers in Japan is here! The previous rankings focused on favorite pregnancy products and products for newborns. This time we'll be looking at favorites for raising babies, toddlers, and for everyday life. These results are based on a 2022 poll by Tamahiyo, a Japanese company that publishes information for new parents and releases a yearly ranking of the best products for expectant parents.
I found some new products through this year's ranking as well as some that I have used and am still using! It's overall a helpful list, so whether you're a parent-to-be, a new parent, or have your second or third now, it's worth checking out.
Best Electric Nasal Aspirator for Babies in Japan
An electric nasal aspirator makes it easy to remove mucus from your child's nose (although your child will either love it or hate it — mine is the latter). I have been using one by Pigeon and have no complaints, but had I known that Baby Smile's has won multiple awards, I perhaps would have bought it instead. It's also been recently updated and is now quieter and smaller than the previous version.
What mothers in Japan like about it:
Powerful
Gets even the most stubborn mucus out
Best Manual Nasal Aspirator for Babies in Japan
This is a very simple, compact, and extremely affordable nasal aspirator, which is likely why it came in first place. The name is pretty cute too, translating to "Mom, take my snot out!" (although come on, dads do that too! Parenting is a two-person job! Anyway, I digress). Unlike other aspirators, this one has a unique design consisting of two tubes. One tube has a bulb, which is placed into the baby's nostril. The parent then sucks the snot out from the other tube. Instead of the mucus possibly going into the parent's mouth (eww!), it goes straight into a small container between the two tubes. Brilliant!
What mothers in Japan like about it:
Easy to use
You can control the suction power on your own
No need for batteries or outlets
Easy to wash
Best Tape-Type Diapers for Babies in Japan
This made first place for the best diaper for newborns in 2022 and I guess parents continue to be a fan as their baby grows as it ranked as the best for babies. As I mentioned in several of my articles, I do not like these diapers, but not all babies are the same. These just didn't work for my daughter (not to mention they performed poorly in my newborn diaper test. But Pampers has changed these diapers since then, and it seems like it's an improvement over their old version.
What mothers in Japan like about it:
No leakages
Thin and doesn't take up that much space
Best Pull-Up Diapers for Babies in Japan
These diapers claim to have zero leakage and are great for fitting bigger babies. However, similar to the Pampers tape-type diapers mentioned above, I didn't like these diapers for my daughter and they also didn't perform the best in my review of pull-up diapers, as they didn't live up to their claim of preventing leaks. My daughter leaked through these at night (I found the only diaper that prevented this was Oyasumiman) and they weren't able to handle large amounts of liquid when I poured 300 ml of water onto them.
But hey, if a majority of moms in Japan like them, you may as well try them out because it might work for your baby! (Especially as my daughter is smaller than average.)
What mothers in Japan like about it:
Prevents blowouts up the back
Runner-ups
2nd Place: Pampers Sarasara Care
3rd Place: Merries
Best Body Soap for Babies in Japan
Biore is a reputable brand known in many countries, so it's something many parents feel safe about using. This gentle body soap is also not geared specifically for babies, which means it can be used by the whole family.
(As both my skin and my daughter's skin are extremely sensitive, we use Curel body wash.)
What mothers in Japan like about it:
A little goes a long way
Useful when taking a shower or bath with your child
Runner-ups
2nd Place: arau foam body soap
Best Hand Sanitizer for Babies in Japan
With the pandemic, we're now all very familiar with hand sanitizers. I've been using this sanitizer since before my daughter was born and I'm still a fan. Despite containing alcohol, it's gentle (very important for someone with eczema), not sticky, and you can buy it in both a pump bottle and a small portable bottle that you can attach to your bag.
What mothers in Japan like about it:
Runner-ups
2nd Place: Biore u 
3rd Place: Kirei Kirei
Best Milky Lotion for Babies in Japan
This made first place as the best lotion for newborns in 2022 and it seems that parents are happy enough with the quality to continue using it as their baby grows. I have a travel set that I use for both me and my daughter when we go to the in-laws or on other trips and I've been very impressed with the quality. It's gentle and has great spreadability. I'll admit that it's too expensive for my budget to buy a full-sized bottle, though, so for now, the travel set is good enough.
What mothers in Japan like about it:
Spreads smoothly and easily
Contains similar amino acids, biofilm, and ceramide as in the womb
Best Skin Cream for Babies in Japan
This also ranked as the best skin cream for newborns. It has a silky texture and is very moisturizing, and best of all doesn't irritate my skin or my daughter's. The cream should be used after the lotion on areas that get dry easily. It also comes in the travel set if you want to try it out before committing to an entire bottle, but you can also get a free sample through various websites.
What mothers in Japan like about Mama&Kids Baby Milky Cream:
Great for preventing dry skin in winter
Keeps skin moisturized all-day
Best Vaseline for Babies in Japan
This is another product that made first place in the ranking for best newborn baby products. This vaseline contains no parabens, colorants, or fragrances so it is gentle and great to use on dry areas or rashes to help protect your child's delicate skin.
What mothers in Japan like about Baby Vaseline:
Best Deodorizing and Sterilizing Spray in Japan
I imagine we all know about Febreeze, and what I love about this particular one in their series of air fresheners is that it's fragrance-free and additive-free, making it safe for babies. It's also been tested under the supervision of dermatologists so it doesn't irritate a baby's sensitive skin. (That being said, of course don't spray this directly on your baby! I also use it only at night so the surface, such as a couch, is dry before she touches it. I'm a little overprotective…)
What mothers in Japan like about it:
Removes body odors and smells from cooking
Can be used on the futon or couch
Best Brand for Baby Formula in Japan
I got several free samples of this when I was pregnant but never ended up using any of them because my daughter could only drink ICREO formula. However, this cube-type formula is super easy to prepare as you just have to pop the necessary number of cubes into a bottle, pour in milk, swirl the bottle around and it's done! It's especially nice when you're traveling as unlike stick-type portable formula, you can prepare the exact amount of formula your baby needs and nothing goes to waste. I have heard, though, that this can be harder to dissolve compared to loose powder. Hohoemi formula also comes in a can (which I also got for free!), meaning you can use it at any time without needing to find hot water and dissolve the cubes. Great for outings!
What mothers in Japan like about it:
Portable so great for outings or trips
Best Brand for Follow-Up Formula for Babies in Japan
After my daughter was discharged from the hospital, the first formula I gave her to supplement breastmilk was Haihai (はいはい) by Wakodo. One reason we chose はいはい is that it was very affordable and had good reviews, but she didn't take too well to it and we ended up switching back to what she drank in the hospital (ICREO). Although she had trouble with はいはい, she had no problems with its follow-up formula ぐんぐん at around the age of two. And thank goodness for that, because our wallets couldn't handle ICREO's follow-up formula!
What mothers in Japan like about it:
Contains vitamins, calcium, and minerals
Runner-ups
2nd Place: Meiji Step (ステップ)
3rd Place: BeanStalk Tsuyoiko
Best Brand for Toddler Drinks in Japan
We are big fans of Pigeon drinks. They're affordable, can be found at almost any baby store, supermarket, or drugstore, come in a variety of types and flavors, and our daughter LOVES them. I have a few packs of these in her emergency bag and put one box in her little purse for outings when it's just the two of us. It's something she looks forward to and I can save money not having to buy a drink from the convenience store or vending machine. (Yes, she has a water bottle too but there's only so much I can carry and we no longer use a stroller, so I prefer these when my husband isn't around to help.)
What mothers in Japan like about it:
Portable
Healthy for children
Best Sippy Cup Brand for Babies in Japan
I used only Richell sippy cups for my daughter. It worked straight off the bat and I didn't want to spend money trying out different brands. However, I've heard great things about Combi, and it's a trusted brand for baby products in Japan. And look at how cute this monpoke cup is! Had that been around when my daughter was younger, I probably would have bought it.
What mothers in Japan like about it:
Easy for babies to hold
Doesn't leak or spill
Good for practicing how to drink from a straw
Best Natural Water Dispenser Rental Service in Japan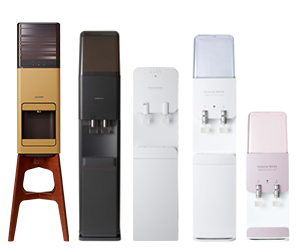 A water dispenser is something we've been thinking about but never got around to trying (perhaps I need to remedy that soon?). It's an easy way to have filtered water at home that's free of chemicals and tastes great. The water can also be used to prepare formula, which means no more waiting around in the middle of the night for the kettle to finish boiling water while your newborn screams bloody murder. Premium Water's award-winning water dispensers come in stylish designs, so it's something that won't look bulky or ugly in your home.
What mothers in Japan like about it:
Can be used to prepare formula
Comes in different colors
Easy to use
Runner-ups
2nd Place: Cosmo Water
Best Brand for Baby Feeding Sets in Japan
As mentioned earlier, I'm a big fan of Richell, and most of the feeding supplies I used for my daughter when she started eating solid food were Richell. The quality is great and they are functional and easy to use (for both of us!).
What mothers in Japan like about it:
Contains various essential cutlery and dishes for starting solid food
Comes with multiple bowls in different sizes
Best Plastic Wrap for Baby Food in Japan
When preparing solid food for your baby, plastic wrap will become your best friend, especially when following Japanese recipes. And then when you have a toddler who doesn't finish their meal (like mine), you'll again turn to plastic wrap to cover their food until they're hungry again (or for their next meal). My family has been using Saranwrap for quite a long time. There was a time when we tried other plastic wraps but in the end, Saranwrap was the best in terms of its selection of sizes, easiness to tear, heat resistance, and adhesiveness.
What mothers in Japan like about it:
Microwave-safe
Good for covering small dishes of food to store in the microwave
Easy to tear off
Very adhesive
Best Freezer Tray for Baby Food in Japan
I'm not surprised to see another Richell product voted as the best, this time for freezer trays. In my article on baby food in Japan, I mention how much I love Richell's trays and I still feel this way. Although my daughter has graduated from baby food, I continue to use the Richell freezer trays for things like homemade pizza sauce. These are so easy to use as the frozen cubes just pop out with only minimal effort. This means no more banging and contorting freezer trays to get those cubes out, because with a baby, who has time for that?!
What mothers in Japan like about it:
Comes in four different sizes
Easy to remove frozen cubes of food
Best Kitchen Appliance for Baby Food in Japan
Stick blender, immersion blender, hand blender — whatever you call it, if you don't have one, you need one. When you're preparing large amounts of baby food, this is so helpful to puree the food in seconds. I have this one by Braun, which is very affordable, and I continue to use it for things like soups and sauces. But if you have the budget, the one pictured with the additional accessories seems like it would be very useful for other things as well like baking and preparing vegetables. (Perhaps something I'll get when my current one kicks the bucket… whenever that may be!)
What mothers in Japan like about it:
Makes preparing baby food in bulk easy
Best Ready-Made Baby Food Brand in Japan
There are different brands like Pigeon and Morinaga that have ready-made baby food, but Wakodo is considered the best by mothers in Japan in 2022. Their food ranges from powders that you add boiled water to (for 5 months and up), to freeze-dried cubes (5 months and up), to pouches that you boil or pour the contents into a bowl and microwave (7 months and up), and even little bentos that are ready-to-eat (and come with a small spoon), so great for outings. I'm going to admit here that the only ready-made baby food my daughter liked when she first started solids was  rice porridge (okayu) and soups. After that, she pretty much hated everything else, so I would advise against buying anything in bulk.
What mothers in Japan like about it:
Comes in various types and flavors
Can be used in combination with each other
The bentos come with a spoon
Best Brand for Baby Snacks in Japan
This is another brand that I loved when it came to baby food, specifically snacks (おやつ/oyatsu). Pigeon's snacks come in rice crackers, biscuits, cookies, and puffs, and in a variety of flavors as well. They contain calcium and various other nutrients, so you can feel good about treating your baby. Depending on the snack, you can start giving it to your baby from 6 months and up. My daughter devoured these and as each snack is individually wrapped, I was able to take them with me on outings.
What mothers in Japan like about it:
Easy for babies to hold
Free of artificial fragrances, colors, and preservatives
Contains nutrients
Best Yogurt for Babies in Japan
And yet another product my daughter loves! Baby Danone is suitable for children ages 6-24 months and comes in various flavors like plain, strawberry, carrot and apple, green veggies, and yellow veggies. My daughter is a picky eater but she has had one of these as dessert since she started eating them at about 7 months old. In fact, she demands it. We tried switching to another yogurt now that she's older but she won't have it. You can generally find these at any supermarket, although I haven't seen them at my local Donki.
What mothers in Japan like about it:
Best Play Gym and Mobile in Japan for Babies
My daughter had the Disney mobile/play gym that made second place
in this category. Not only is it adorable and has soothing music, but I was also able to use the small and soft light to check up on her as a newborn in the middle of the night to make sure she was okay. (I was a little anxious about whether or not she was breathing, as all new mothers are.)
The mobile and play gym that made first place can be used six different ways and up to eight months old. The usage changes as your child grows, so it's certainly a multifunctional toy that is a great investment. I also sold mine on Mercari for a great price when my daughter was too old for it.
Runner-ups
2nd Place: Disney Melody Ippai Mobile Premium
Best Toy in Japan to Develop Baby's Motor Skills
Pyramid toys are an excellent investment as there are so many things for your little one to do packed into one toy. My daughter has this one, which she still plays with, but if your child likes to do things that they shouldn't (pull tissues out of the box, touch outlets, remote controls, glasses), then this toy is for them. It'll allow them to do all the naughty things without any dire consequences (and hopefully get it out of their system).
Runner-ups
2nd Place: Okome series (toys made from rice)
Best Indoor Toy in Japan for Babies and Toddlers
I got this for my daughter's first birthday and although she was apprehensive at first, she warmed up to it and soon was tearing through the living room and down the hallway in it. Now, almost two years later, she still plays with it! (And likes to hide my phone under the seat…)
Runner-ups
2nd Place: Fisherprice Rainforest Jumperoo  (a toy my daughter had and loved)
Best Sleep Aid in Japan for Babies and Toddlers
This is my first time hearing about this particular toy. It projects a stained glass-like Disney picture onto the ceiling while playing soothing music to help your little one fall asleep. Although I have my reservations about having a lit-up picture on the wall while a baby sleeps, the light is supposed to be baby-friendly. Alongside sounds that imitate the womb, the product also boasts an original, relaxing melody that was developed with the Japan Acoustic Lab, which helps lull babies to sleep.
Runner-ups
2nd Place: Disney いっしょにねんね すやすやメロディ
Best Stroller Brand in Japan for Babies and Toddlers
Aprica ranked as the best stroller brand for newborns in 2022 and it continues to be a favorite with parents as their baby grows. It's lightweight and easy to maneuver.

Best Air Purifier Brand in Japan for Babies and Toddlers
We have three (!) air purifiers in our home and I can't recommend them enough when you have a newborn. As indicated by the name, air purifiers help remove contaminants from the air in the room, and when you have allergies, this is essential. All of our air purifiers are from Sharp and the oldest one we have, which we bought seven years ago, is still in perfect condition, so considering its quality and performance, it makes sense that Sharp has been ranked as the best in this category.
Best Laundry Detergent in Japan for Babies and Toddlers
When I decided my daughter was old enough to no longer need baby-specific laundry detergent, I switched to Sarasa and haven't looked back. I'm glad to see that many other mothers in Japan agree with me! This is a gentle laundry detergent that's free of additives and contains botanical ingredients. It's also great at what it's supposed to do — make your clothes nice and clean.
What mothers in Japan like about it:
Can be used to wash your entire family's clothes
Gentle
Best Fabric Softener in Japan for Babies and Toddlers
Since Sarasa was ranked as the best laundry detergent, it makes sense that the same brand would be voted as the best fabric softener. I still have a massive jug of Downy that I got from Costco to get through but once that's done, I am definitely buying Sarasa. (Downy is great but the one from Costco is really heavy and takes up so much room!)
Best Robot Vacuum Cleaner in Japan for Parents
Honestly, I would have been surprised if another robot vacuum brand made first place because Roomba is the robot vacuum. The one pictured also empties on its own and you can control it using an app on your phone.
We had an iLife robot vacuum for a while before deciding to upgrade to the Ecovacs Deebot, which we got during Amazon's Hatsuuri sale. It has the same functions as the previously mentioned Roomba, and I have to say I'm quite pleased with it. I've saved so much time not having to manually vacuum or empty out the bin (like I did for iLife) and if you lookout for a sale like we did, this can be considerably cheaper than a Roomba. The Ecovacs Deebot also has a mopping function, which means it's an excellent two-in-one robot vacuum that's certainly worth the price.
Best Cordless Vacuum Cleaner in Japan for Parents
Dyson is another famous brand in the appliance world. I have a Dyson hairdryer and it's fantastic, but I haven't quite made the jump to the vacuum yet for a few reasons. My mother-in-law (the Queen of Clean) prefers the Makita cordless vacuum over her Dyson as it's lighter and easier to use, and as it's a fraction of the price of a Dyson, we got one as well. We've had ours for about two years now and couldn't be happier with the purchase. I might upgrade to a Dyson in the future but for now, the Makita is good enough for me.
Best Grocery Delivery Service
Co-op made first place for the best grocery delivery service for mothers who are expecting and parents with newborns, and it continues to reign as number one as their baby grows. We signed up for Co-op in Kanto when my daughter was about six months old and continue to use it in Kansai. You get a lot of freebies if you sign up as well, such as food for parents and babies. Read my review about Co-op's delivery service to find out more.
---
What do you think about this year's rankings? Did you use any of these products or services? Let me know in the comments!