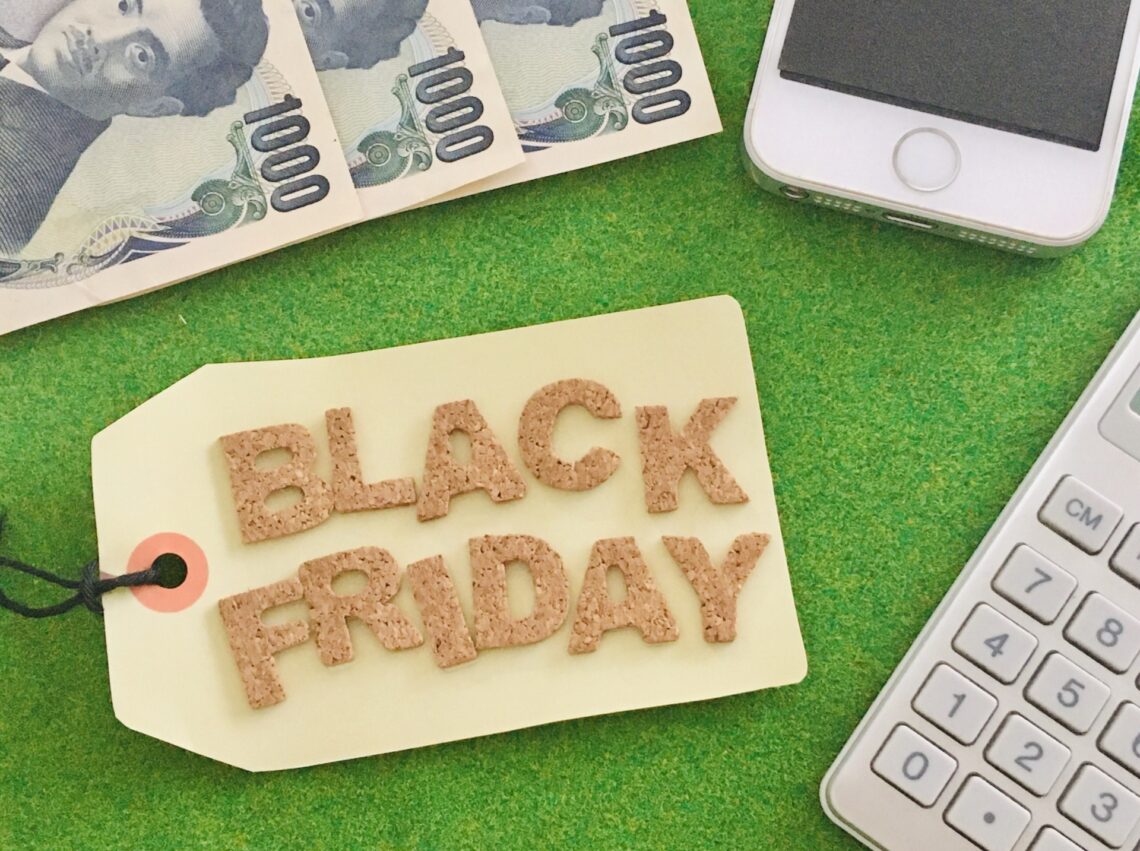 Baby
,
First Trimester
,
First Year
,
General
,
General
,
Labor/Birth
,
Life in Japan
,
Newborn
,
Pregnancy
,
Product Reviews
,
Products
,
Second Trimester
,
Second Year
,
Third Trimester
Best Amazon Japan Black Friday 2021 Deals for Pregnancy, Babies, and Toddlers
Black Friday is here! It's one of the best times to get great deals on household items, Christmas presents, and things you need for your little one. I've compiled a list of some of my favorite things currently on sale on Amazon Japan to save you some time searching!
These deals are on from now until December 2nd (or until it sells out). If you're interested in any of the items below, click on their name or image to be taken to their Amazon retailer.
Needless to say, this post contains affiliate links. Any compensation I receive (at no extra cost to any of you) will go directly to the yearly hosting fee of this website so I can keep it going for as long as possible.
Black Friday Deals in Japan For Baby Products
Various diapers in sizes from newborn and up by brands like Merries, Pampers, Mamy Poko, Genki!, Moony and GOO.N are all discounted during this year's Black Friday sale. We picked up several packages of L-size Merries pull-up diapers. If you have a newborn or are going to have a baby soon, try these Merries First Premium ones!
If you need some help narrowing down which diapers to get, check out my review on diapers in Japan for newborns as well as pants-type ones.
These swaddled are unbelievably soft. To be honest, I preferred a more firm swaddle when it came to wrapping up my newborn at night but aden + anais were great for using as a blanket or a cover for the stroller.

This is such an adorable play gym that is guaranteed to keep your little one entertained!
My daughter loved playing in this when she was a baby. There's a lot of different things to do other than jump, with hanging toys, spinning toys, lights and music. It does take up quite a bit of room but if you have the space, I highly recommend getting this to provide you with a short break while your little one bounces around. We were also able to re-sell it on Mercari for a great price!
If you're looking for something smaller, this 4-in-1 bilingual piano gym by Fisher-Price is also a great option.

Check out other play gyms on sale here.
Footed pajamas are a must-have when it comes to keeping your little one nice and toasty in the winter. I was so surprised to see that Amazon Japan is selling them, and for a really good price! Best of all, it has a 2-way zipper, which makes diaper changes very easy.
If you're formula-feeding and using ICREO or interested in trying it out, then you ought to scoop this deal up. My daughter has been drinking ICREO since she was born, so 16 months now, and this is the cheapest I've seen it!
I've mentioned this product before in my article on baby products you should (and shouldn't) buy before your little one comes. This sterilizer is a great price, compact, and very easy to use. I highly recommend it.
This is another great item I mentioned in my article on what to get for your newborn. My daughter is almost two and a half and we still use it!
Here's another favorite of mine for newborns. This award-winning baby carrier is light and great for carrying a newborn! We also resold it on Mercari for close to the price we bought it for once A was too heavy for it.
If I have another child, I will definitely get this. It looks like a safe place to put your baby down for a nap or if you have to go to the washroom quickly. It's also portable so you can take it anywhere!
This toy is jam-packed with fun things for your little one to do, such as learn about numbers, colors, music, and shapes, as well as practice their hand-eye coordination. The toy is in both Japanese and English as well, so it's great for a bilingual baby.
This is a great 3-in-1 item that is supposed to help your little one sleep through the night. It has a nightlight (or lantern) that can project stars on the wall and plays soothing music and also comes with a plush bear.
Browse other toys for infants on sale for Black Friday.
If your baby is going to sleep in another room from you, now or eventually, then a baby monitor is a must to help ease your mind since you can easily check up on them. This one connects to your smartphone and has two-way speaker and audio so you can speak to your child from another room.
Browse other baby monitors on sale for Black Friday.
Once your little one starts moving around on their own, you may want to invest in a baby circle or playpen. We got something similar to this Hungry Caterpillar one by 日本育児 and it did the job! We could also adjust it, such as removing pieces, so it fit our living room quite well. When A got older, we used it as a gate to block off a part of the living room. Once we didn't need it anymore, we were able to sell it on Yahoo Auctions.
Black Friday Deals in Japan For Toddlers
This award-winning electronic toy ranked as the third-best educational toy for toddlers and children in 2021. The Black Friday deal is quite good considering the product just came out this year. This electronic book allows children to learn different words in both English and Japanese by touching an object on the page with a pen (there's a total of 2800 words!).
This is a best-selling foldable indoor playset with a swing, a slide, and plenty of bars for your little one to hang off of in the safety of their own home. My in-laws ended up snagging this Black Friday deal last year and gifted it to A for Christmas. She LOVES it, although if you have a smaller place, I would recommend getting one without a swing.
If your child likes Paw Patrol as much as mine does, this is a compact toy that will help with their building skills while they have fun playing with three characters from the show. I bought it as a Christmas present for my daughter! She has a few other MEGA BLOKS toys so I'm hoping she'll play with all of them together and combine the pieces.
I'm a big fan of wooden toys and I think this one is a great deal! It's interactive and colorful, which is guaranteed to keep your little one busy while honing their motor skills.
Currently listed at half the regular price, this is a very affordable and cute kitchen set for a budding little chef. The Hape Compact Kitchen is recommended for children ages 3 and up.
Meru-chan is a popular baby doll for toddlers. This one comes with a toothbrush, toothpaste and cup. Brushing Meru-chan's teeth might just help your little one get more involved with brushing their own teeth and getting ready for bed.
Browse other toys for toddlers on sale for Black Friday.
Shoes are something you're going to need at least two of if your child is in daycare, and you're going to go through them fast as your child grows. But I think investing in good shoes is important for your child's development, and at this price, it's worth it. Note that the price changes according to the size and style of the shoe.
Browse other baby and toddler shoes on sale for Black Friday.
Black Friday Deals in Japan For Pregnancy Products
This was a favorite of mine when I was pregnant. It helped me feel comfortable and supposed, especially as my belly grew bigger, and helped me sleep on my left side.
When giving birth in Japan, there's a lot you need to prepare in advance, including buying special postpartum underwear called 産褥ショーツ (sanjyoku shotsu).
Browse the full range of maternity and baby items that are on sale for Black Friday on Amazon Japan.
Black Friday Deals in Japan For Parents
We have Google Home but my husband wanted to try Alexa in particular because this one has a smart display. We use Google Home to set timers, check the weather, hear the news, and play whatever music A likes, and A's former daycare uses Alexa. (A now knows how to say "Hey Google!" and tries to set timers when she plays with her toy kitchen!)  The Echo Show lets you make video calls, displays pictures, and can play shows using services like Netflix and Amazon Prime Video. We bought it on the first day of the Black Friday sale this year and so far we love it! It's more than half-off as well, so I think if you're looking for at the very least a digital photo frame, this is a great option (that comes with lots of extras, of course).
Really enjoying Echo Show 5 we got during Amazon's Black Friday sale so far! I love seeing A's baby photos on the screen, the news, and the weather. Better at hearing than Google Home and it's easy to select & turn on/off music using the touch screen. https://t.co/z4FHfOdGfl pic.twitter.com/hID3T5Gpdk

— Kay 🌙 (@tinyintokyo) November 28, 2021
We will be giving our Google Home to my husband's parents so A can listen to her favorite music easily (which is pretty much the Frozen I and II soundtracks…).
We also bought this Alexa Echo Dot for the bedroom as we don't have a clock and don't always have our smartphones with us.
I own this and it's a great way to have access to all the books, magazines, manga, etc., you need at any time. It's very light and portable, fitting perfectly into my purse and diaper bag, and it's waterproof, so you can read in the bath as well. So why am I recommending this for parents? Well, firstly for a mental health break. Second, with Kindle Unlimited (which is free for the first month or only 99 yen for three months), you'll have access to a ton of free or heavily discounted English and Japanese reading material (books, magazines, manga, etc.), including those on parenting.
This is one diaper bag that can pack a lot from the looks of it. It's waterproof, has a liner to keep formula/breastmilk in bottles warm, a side pocket to help you easily get tissues or wipes, and has straps that can attach to your stroller.
Browse all the diaper bags on sale for Black Friday.
I've never used the Medela Electric Breast Pump but I've only heard good things about it, especially as Medela breast pumps are commonly used by hospitals in Japan. If you're planning on breastfeeding, it's good to have a pump so that your partner has the chance to feed the baby as well (and you can have a much-needed break).

Browse all the breast pumps and other breastfeeding accessories on sale for Black Friday.
Okay, I know what you must be thinking — why is this on your recommended list? Well, when you have a kid, time becomes much more valuable and hard to find, which is why having something to clean the floor daily for you is so important. We own one (wish we got it at this Black Friday price, though!) and it's really useful. We felt much better about our daughter crawling around, and now walking, and we can just set this and forget it. Note that it doesn't do heavy-duty cleaning, but if you use it every day, you won't need to scrub the floors on your hands and knees yourself. I also love its compact size.