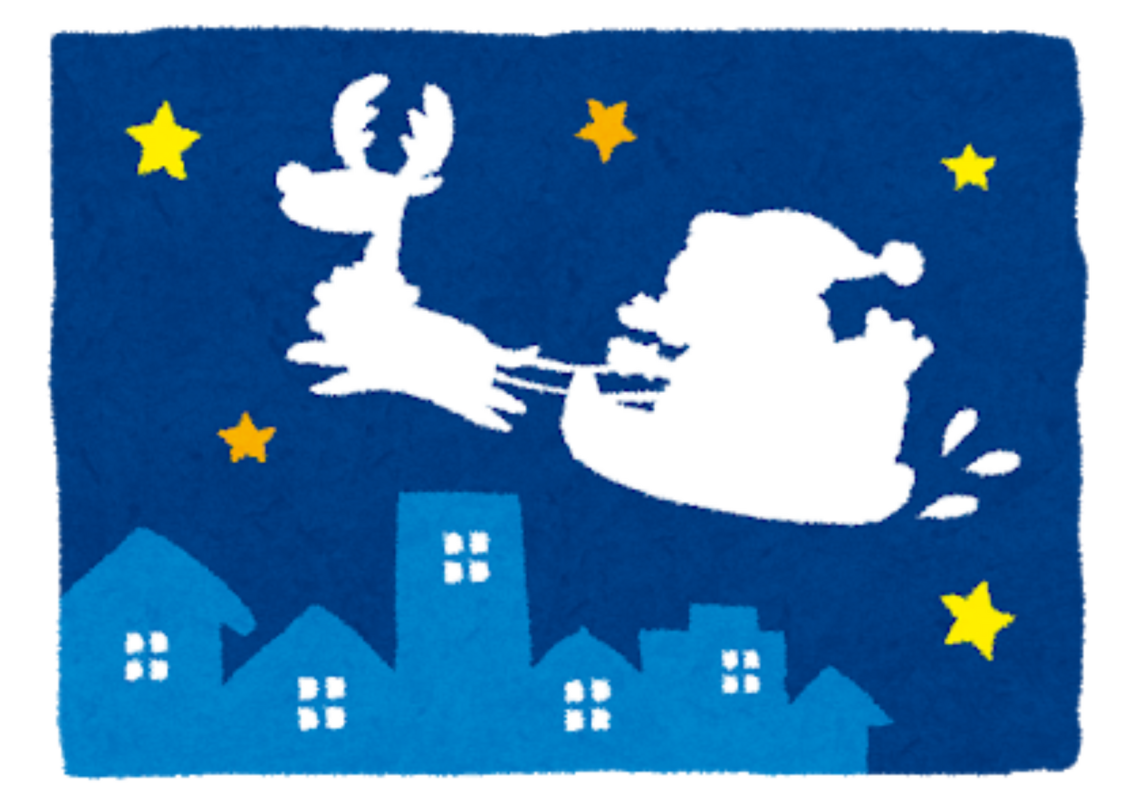 Japanese and English Christmas Picture Books for Babies and Toddlers
There's nothing better during winter than curling up on the couch with a good book — well, except for curling up on the couch with a good book and a snuggly little baby or toddler. After becoming a parent, I discovered that nothing sets the holiday mood quite like reading Christmas picture books with my daughter in my lap and the Christmas tree twinkling in the background.
Now that Christmas is less than two weeks (!) away, I thought I would share some of my daughter's favorite Japanese and English Christmas books that she's been reading for the holidays. These easy to read and interactive books would make great stocking-stuffers for a little budding bilingual baby  — I gave some as Christmas gifts to my daughter last year, in fact!
As with the other picture books I've recommended before on my blog, these books don't have to be just for babies and toddlers. If you're a beginner at learning the Japanese language, in particular how to read hiragana and katakana, these books are an excellent and festive study resource (not to mention the illustrations are very cute).
If you're interested in any of the books below, feel free to click on the name or picture to be taken to their Amazon Japan retailer. You can also find most of the Japanese books at bookstores in Japan while the English ones might be available at stores such as MARUZEN or KINOKUNIYA.
🎄 C

h

r

i

s

t

m

a

s

B

o

o

k

s

i

n

Japanese f

o

r

B

a

b

i

e

s

a

n

d

T

o

d

d

l

e

r

s

🎄
My daughter has a lot of fun with interactive books so I knew she would enjoy this book, and I wasn't wrong! サンタさん どこにいるの? by Mitsue Hiragi has your child search for Santa by pulling and pushing tabs in the book. The story is quite simple but the repetition is good for learning. It's also a sturdy board book so you can be certain that it will survive even the most destructive toddler.
My husband chose this book as a gift for our daughter last year for Christmas when she was almost six months old. Nontan (ノンタン) is a classic picture book series in Japan by Sachiko Kiyono that features the life of a little cat named… you guessed it, Nontan! In this book, Nontan searches for Santa to let him know what he wants for Christmas but the search isn't as easy as it seems. This book is unfortunately not a board book so there is a possibility of it getting destroyed (we've already removed the cover), so this may not be the best book if your child is mobile and enjoys ripping things apart.
This is not the most traditional Christmas book but that's what makes it an interesting read because let's face it, most Christmas stories tend to be the same. Considering how much my daughter loves Halloween picture books (which she is still reading in December despite us trying to put the lot away), I knew this book would be a hit when I gave it to her, and again, I was right. (Take that, Husband!) This book follows a girl during Christmas and … a ghost? No, it's not the Ghost of Christmas Past but instead an obake (ghost), the same one that appeared before in the hit Japanese picture book ねないこ だれだ by Keiko Sena. This is not a scary book in the slightest and instead, you sympathize with the main character and feel sorry for the poor ghost. But don't fret, it has a happy ending (because it's Christmas, after all!).
Although the title is pretty simple (A Christmas Picture Book), this is an adorable little book by Kimika Warabe that has colorful and cute illustrations. Best of all, クリスマスえほん is a pop-up book that comes with interactive flaps that your little one can lift and tabs they call pull to make things move. I hesitated to buy this because I felt like my daughter would destroy it but it was such a good deal for a pop-up book that I got it anyway. My daughter is always so excited to read this book both in the morning before she goes to daycare and when she comes home. She's also learned to be careful with it or else the book gets taken away (which sometimes leads to tears, but I guess that's a given with a headstrong toddler).
ふゆといえば 。。。(Speaking of Winter…), written by Hiroyuki Arai, is a truly unique book on this list as it shares not only obvious things about winter (like snowmen) but also things we love about winter in Japan, such as burying under a kotatsu, eating piping-hot nabe, and relaxing in an onsen. Considering how commercialized Christmas is and that Japan has adopted the Western tradition, it's nice to see a picture book that focuses on Japan and its winter culture.
☃️ C

h

r

i

s

t

m

a

s

B

o

o

k

s

i

n

English

f

o

r

B

a

b

i

e

s

a

n

d

T

o

d

d

l

e

r

s ☃️
What would the holidays for a young child be without a Christmas-themed Spot the Dog book by Eric Hill? My daughter is obsessed with lift-the-flap books and Spot books are no exception. In this book, it's Christmas Eve and there's a lot to do (and many flaps to lift) as Spot gets ready for his first Christmas.
My daughter loves Dear Zoo, which is another classic lift-the-flap book by Rod Campbell (she cried at around 8 months old whenever I finished the book). This is why I didn't hesitate to buy the Christmas version for her last year (although I wish I got it this year because they released a beautiful new cover in celebration of the book's 15th anniversary this year!). The storyline follows the same pattern as Dear Zoo except that the narrator is asking Santa to send them something for Christmas. As a bonus, the last page has a fun, textured surprise that my daughter is always absolutely thrilled about. (Although I will give a huge spoiler here — the last gift is a pet, which is understandably controversial.)
This book is by Ingela P Arrhenius, who also authored Where's the Witch?, which I introduced in my article on Halloween picture books for babies and toddlers. As I had gotten the Japanese-translation of Where's the Witch ( ハロウィン いないいないばあ!) for my daughter a few months prior, I wanted to try out the English version of the Christmas book. Similar to the Halloween book, this book has soft felt flaps that your child can easily lift to see what winter character is hiding underneath, and on the last page, there's a very special "character" to reveal. My daughter still enjoys this kind of book very much and as it's quite durable, it's the only lift-the-flap book she hasn't destroyed! The illustrations are also quite vivid and stylish for a children's picture book.
There's a Japanese-translation of Where's Santa Claus? as well called クリスマス いないいないばあ!
---
What are your favorite Christmas books, in Japanese or English, for babies and toddlers? Let me know in the comments and I hope you all have a wonderful holiday season. 
❄️
❄️
❄️
Looking for other picture books in Japanese or English for your little one? Then check out the articles below!