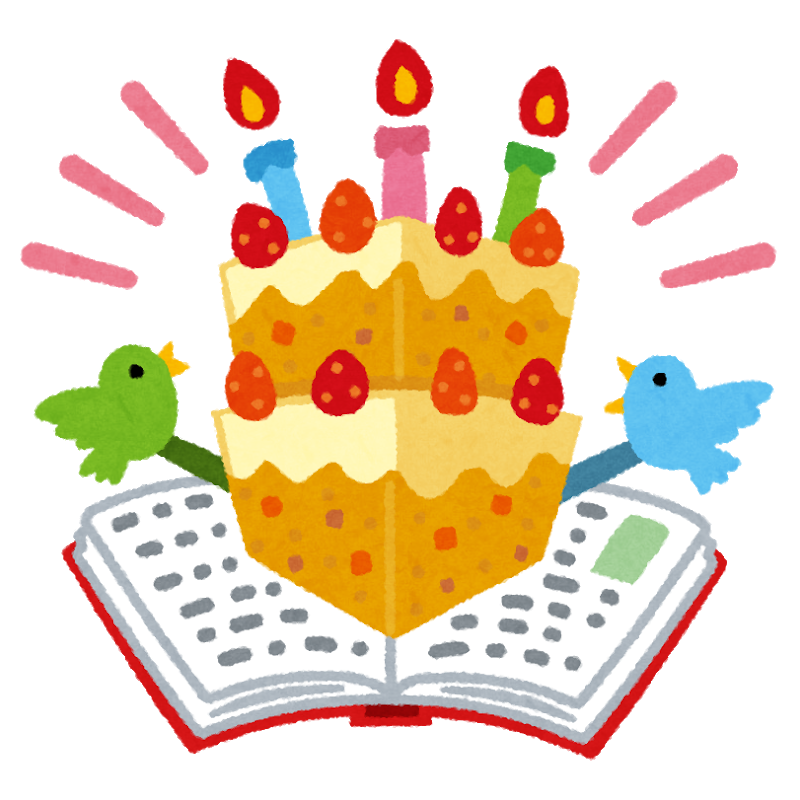 Best Japanese and English Birthday Picture Books
Wondering what to get your baby, a friend's child, or a family member's when they turn 1?
I've written an article about all the different kinds of first birthday gifts you can buy in Japan and in this article, I recommend birthday picture books. Although birthday picture books seem like they're something that are only relevant once a year, if you get the right book for your (or someone else's little one), they'll enjoy it throughout the year! Once they get older and understand the meaning of the books more deeply, birthday picture books can become special and something to look forward to reading every year on their birthday.
🎂Birthday Picture Books in Japanese🎂
I've mentioned Nontan before in an article about Japanese books for babies, and if you live in Japan, it's likely that you've seen this mischievous but sweet little white cat in stores. Children in Japan love Nontan so if your child is a fan, this birthday book is a perfect gift. You can personalize different pages in the book so it's unique to your child, such as write their name throughout the book, their age, their birthday, height, etc. Kids also have a page of their own to draw on, which is a nice way to capture your child's artistic skills at a particular age. The book also comes with stickers and candles, so it's especially fun for older toddlers.
This is a simple and colorful board book that's perfect for babies turning one. In fact, it only has writing on the last two pages! In this book, different vehicles deliver various ingredients to make something special… But what could it all be for? Well, it's probably no surprise given that this book is about a birthday but it's a great way for toddlers to use their imagination and even create a story of their own!

This book is best for toddlers turning three as the book follows the third birthday of a little bear named こぐまちゃん (Kogumachan). The bear shares everything he is able to do now that he's three, and at the end, he has a birthday party. This book has bright and simple illustrations with an easy storyline, so I'm looking forward to giving this to my daughter when she turns three.
🎂Birthday Picture Books in English🎂
This classic Dr. Seuss book is both colorful and interactive. I gifted this to my daughter when she turned one and she loved feeling the different textures, pushing and pulling flaps and tabs, and especially sniffing at a flower in the book. The cover also has a lovely iridescent shine, which makes it a beautiful gift for someone's child (or your own!).
My daughter has several Baby Touch and Feel books and she enjoys going through all of them. Each page has a birthday-related picture with a different texture. The pictures and words are easy to understand, so it's perfect for little ones who are beginning to speak and expand their vocabulary. The size is also perfect for them to pick up and thumb through as many times as they want. My daughter loves to pick up this book and sing, "Happy Birthday!", which is so cute.
If you've read my other articles on books for babies and toddlers, you'll know that I'm a huge Spot the Dog fan, so of course I had to gift this book to my daughter on her first birthday. In this book, Spot's friends come over for his birthday and decide to play hide-and-seek. Now it's up to your little one to lift the flaps and find out who is hiding where.
---
Looking for more picture books in Japanese and English? Then check out my other recommendations!