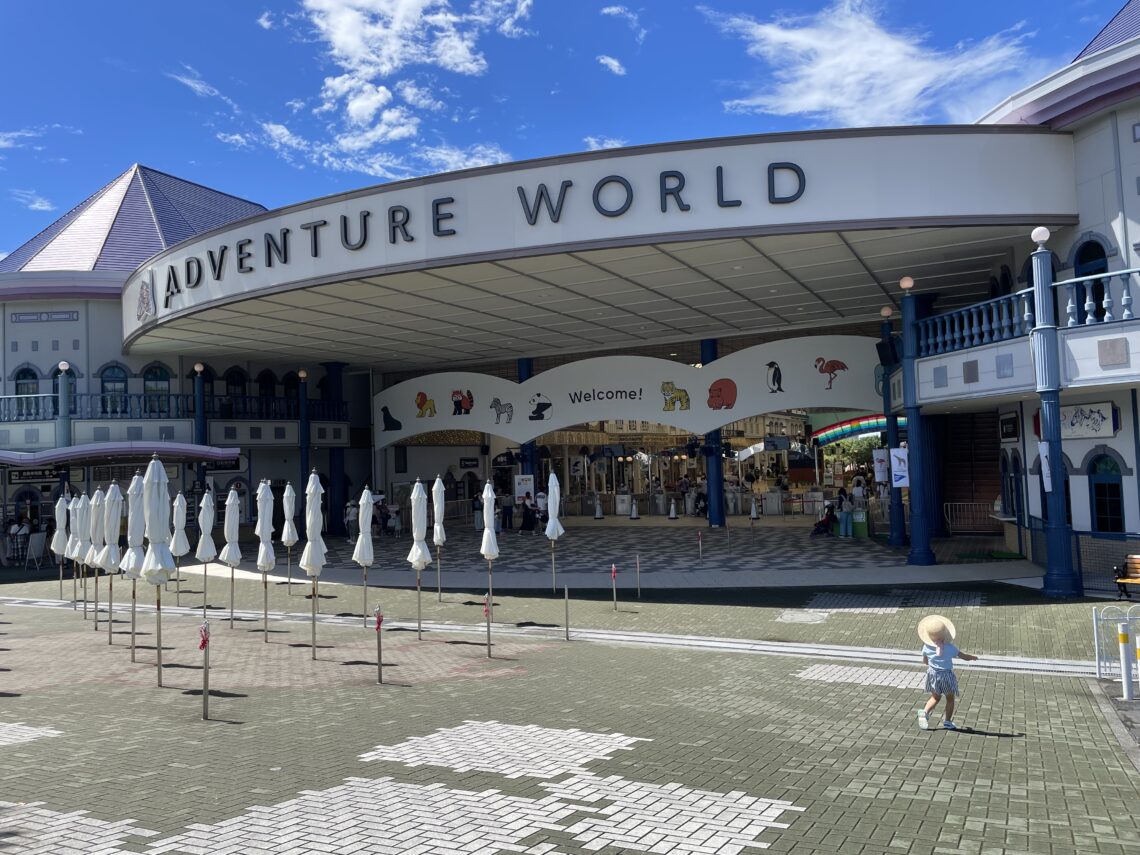 Adventure World and Sightseeing Spots with Kids in Shirahama (Wakayama, Japan)
I've been fortunate enough to live in Japan for over a decade and travel to 40 different prefectures. One place that I never thought I would travel to before I moved to Kansai, however, was Wakayama, and now having visited, I can't recommend it enough!
 

 

View this post on Instagram

 
Wakayama is filled with beautiful sightseeing spots, and it's also a great place to take kids on a family vacation. In this article, I will be sharing some spots to visit in Shirahama, a town southwest of the prefecture.
There's a map at the end of the article that has the locations pinned so feel free to use it when planning your trip!
A Brief Overview of Shirahama in Wakayama, Japan
Shirahama (白浜) means "white beach" and true to its name, it's famous for its white sandy beaches as well as its onsen.
My daughter actually didn't like the ocean at a resort located in mainland Okinawa as the sand was a bit hard and the water cloudy from the sand. However, she loved Shirahama Beach. The sand is unbelievably soft and the water is crystal clear to the point that you can see small fishes right near the shore. It's comparable to beaches located on the outer islands of Okinawa, but only located a few hours from Osaka!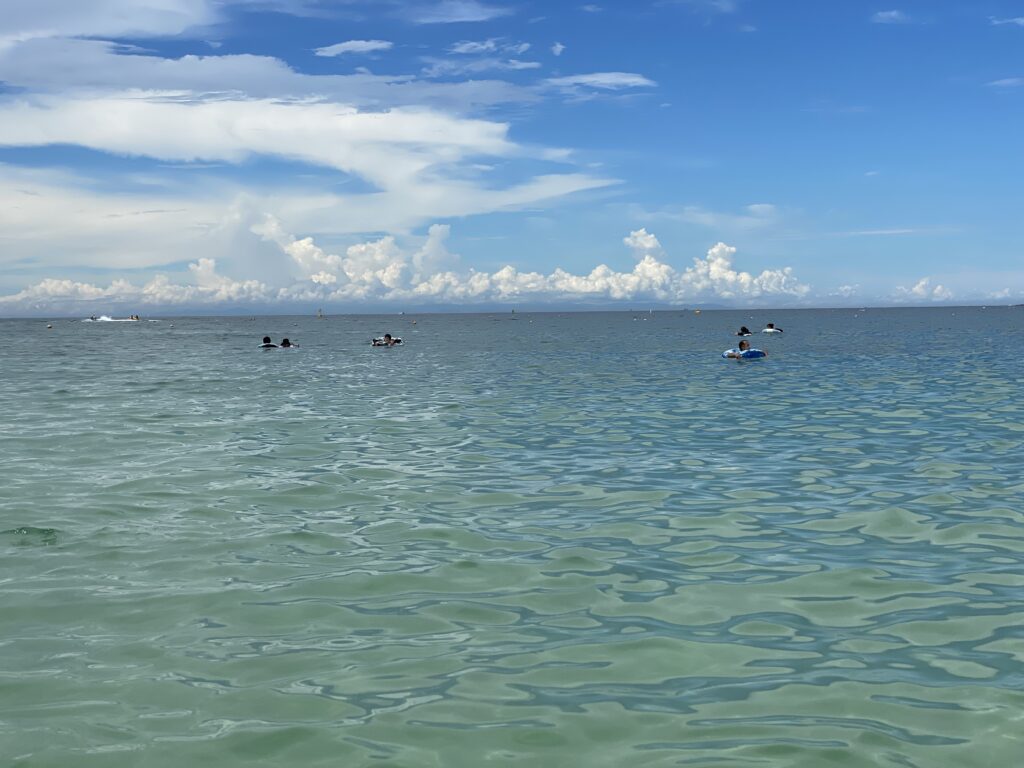 If it happens to rain while you're in Shirahama, you can check out Shirahama Energy Land, which is a theme park that seems like it focuses on energy and dinosaurs. I haven't been so I can't vouch for it but I thought I should mention it as a rainy day option.
To avoid the heat or rain, you can also visit the Kyoto University Shirahama Aquarium.
Kyoto University Shirahama Aquarium
This is a small aquarium but has an amazing variety of sea creatures that are all local to Shirahama, ranging from small sharks to giant spider crabs. It wasn't crowded despite having visited on a weekend, so my daughter was able to take her time looking at everything. She especially loved the massive seabream.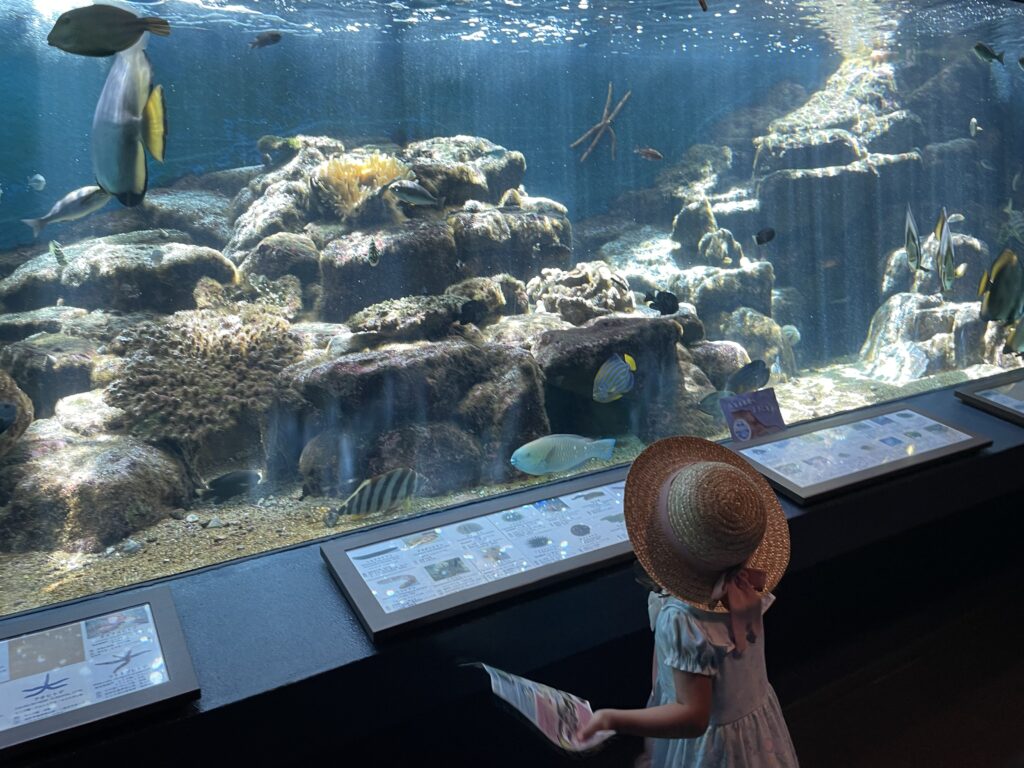 At 600 yen for adults and 200 yen for school-aged children, the entrance fee is also very budget-friendly.
If you have time, you might want to check out the park nearby that has a lovely view of the ocean (according to Google Maps). This is recommended by a Wakayama-based mom but we unfortunately didn't go as it was quite hot and our daughter was cranky outside.
Before or after you visit, I suggest also checking out the glass boat tour nearby, which runs once an hour or so. My daughter was nervous as it was her first boat ride (she's like when she experiences something new) but my husband and I at least enjoyed looking at all the different fish, as did the other kids on the boat.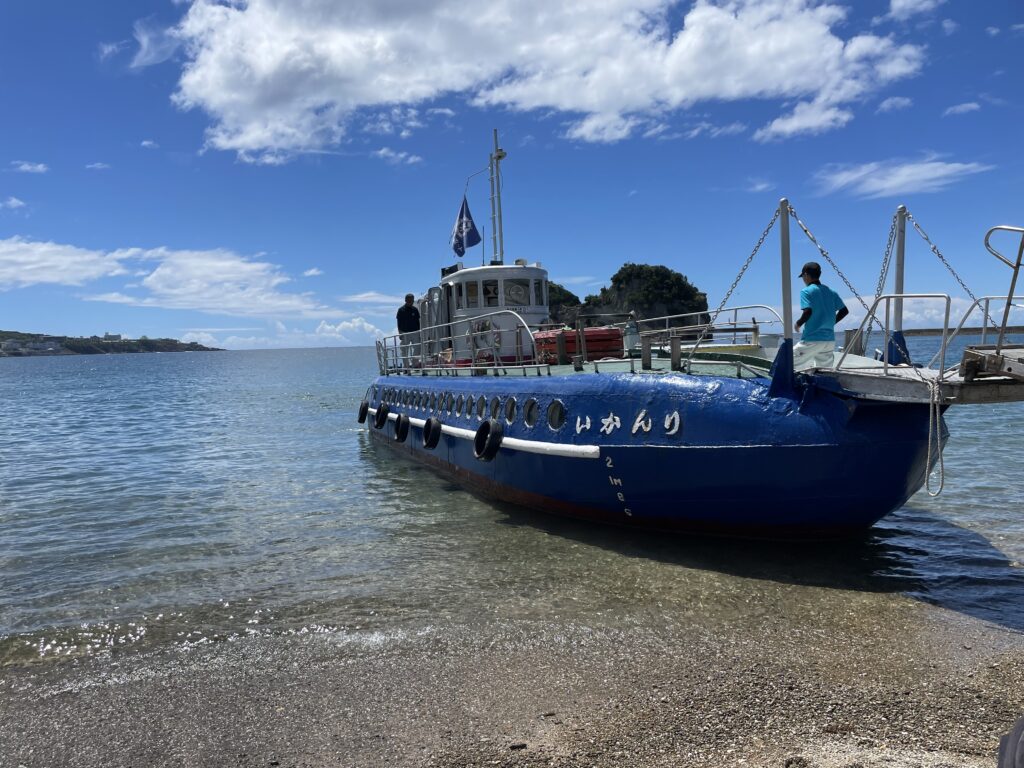 Adventure World
If you have kids and they love animals, you'll want to bring them to Adventure World. Adventure World is a huge 800,000 square km outdoor complex near Nanki Shirahama Airport. It boasts a zoo, aquarium, rides, a massive indoor playground, and in the summer, a very small splash park.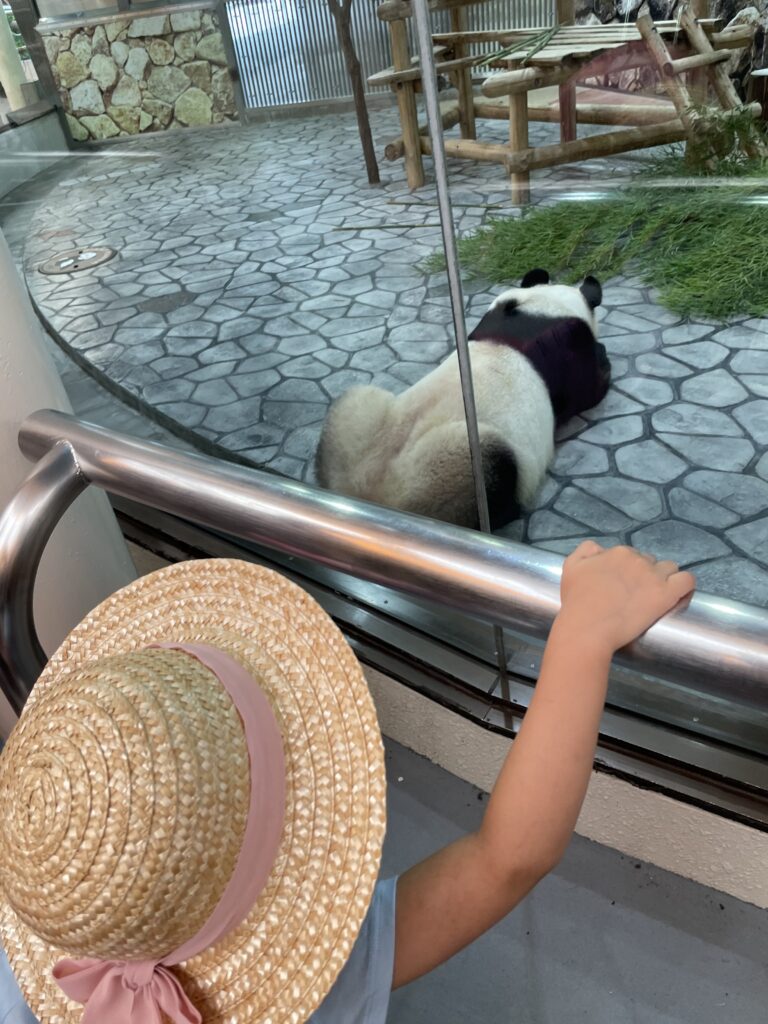 There are five main areas to see different types of animals:
Giant Pandas
These are the zoo's claim to fame, which is why you're likely to see lots of panda-themed souvenirs in Shirahama. They have pandas that you can see up close in the Breeding Center and ones in an expansive building called Panda Love.
Herbivores
Many of these animals are located in the Safari World area, such as giraffes, zebras, and rhinos.
Carnivores
These consist of lions, tigers, cheetahs, bears, and so forth, which are also in Safari World.
Aquatic animals
There are mainly large marine animals like dolphins, false killer whales, and penguins (and all of them made my daughter very happy).
Small animals
These are mostly located in the "Feeling Area" (ふれあい広場), with ones you can touch (like rabbits) and others you can see up close without a large glass wall blocking your view (like macaws, squirrel monkeys, and lemurs). Kids can also ride horses or walk alongside ponies (for a fee) in the Family Square.
At certain times during the day, you can feed animals in all of these locations, even lions and hippos! (My four-year-old was too scared to feed any of the animals, though!)
Tips for Adventure World
As Adventure World is quite large, here are some tips that might be helpful.
When you enter Adventure World (or even before you leave) make sure to stop by the Welcome Room near the entrance. This is where they house a red panda that freely goes back and forth across a piece of wood right above your head! I've never seen a red panda so up close before so it was a really nice experience.




Apologies for the poor quality of the image, it's actually a screencap of a video I took of the red panda right above us!

We went into this building right before we left at around 3 PM on a Friday and no one was in there other than us and the red panda, so it was quite a memorable experience.

Check out the rental buggies for kids in cute animal shapes at the entrance. It's a bit expensive but it was also absolutely worth it. My daughter chose a pink seal buggy and she loved riding in it, so much that even today when we were planning our next trip, she asked to go to the zoo and for that same "baby car"!

Watching flamingos from the comfort of her buggy

She gets tired easily, especially in the summer, so my husband was glad that he rented the buggy so he didn't have to carry her around! It was also really easy for her to get on and off, which gave her more freedom when it came to whether she wanted to get off and see an animal up close.

There are four locations where you can change diapers (called the Baby Care Room or ベビーケアルーム). I can't remember if they are on the physical map you'll get when you enter but you can also find the spots online here.
Take the free train (located at the Kenya Boarding Area) to explore Safari World. You can also rent a vehicle for a fee but the train is the easiest, cheapest, and perhaps safest option. Safari World is massive (which makes me very happy for the animals) and walking will likely tire out your little tyke (or even you!) pretty fast.

Looking at giraffes from the train in Safari World

Adventure World has several shows throughout the day, and the locations and times are set up in a way that you can go easily from one to another. My advice is to see the Marine Live first (one of the best dolphin and whale shows I've ever seen!) at The Big Ocean area and then head straight to Animal Action at Animal Land as they're quite close. You can see the dolphins in The Big Ocean after the show but if you do, you might not get a good seat for Animal Action.

The Marine Live — Can you spot all the dolphins?

Our humble lunch with a view

After Animal Action, we wanted to see the Breeding Center and Safari World, so we headed back towards The Big Ocean. We grabbed some food at a stall right outside and ate at a table on the left side of The Big Ocean while watching the dolphins swim about. It was really nice (and affordable!).

Panda curry, anyone?

There are also plenty of restaurants with cute animal-themed food so I think if we visit Animal World again, we will try going to one of those if my daughter wants.
We spent about four hours at Adventure World, which gave us enough time to see two shows and all of the animals. My daughter was exhausted but she had a really great time.
If you don't care too much about going swimming at the beach and would prefer dipping into one of Shirahama's famous onsen, then I recommend visiting Adventure World during a cooler season as I could tell my daughter was getting cranky from the summer heat (perhaps the animals were as well!).
Note that the entrance fee is 4800 yen for adults and 3300 yen for children, so it does make a dent in the wallet. However, when considering the size of Adventure World, it makes sense. I've been to many zoos since my daughter was born and I can confidently say that this one is the best so far!
Other Notable Places to Visit with Kids in Shirahama
Sandanbeki Cave
Located on the coast, the Sandanbeki Cave was used more than one thousand years ago by the Kumano Navy to hide their ships. The cave also houses a small shrine containing Benzaiten, the deity of wisdom and water, and is thus considered to be a "power spot".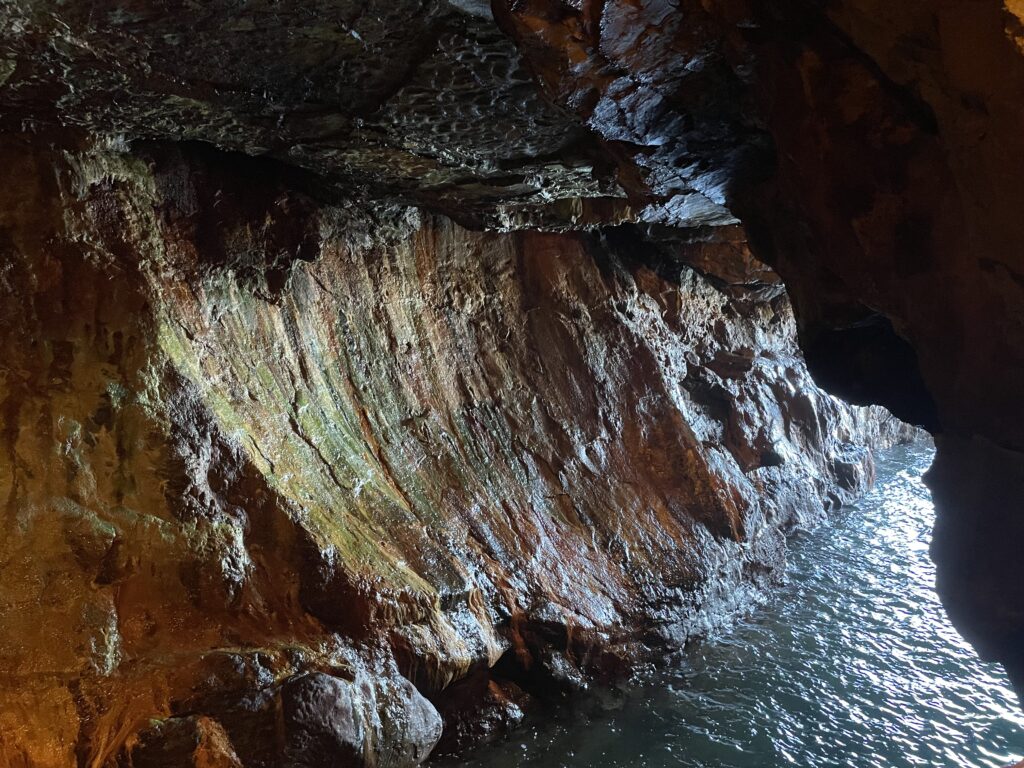 You can see the ocean water crashing against the rocks inside the caverns and one cool thing is that if you look up, you can see that the rocks have imprints of waves that were made around 16 million years ago.
Little tots might not find that as impressive as older children or adults do, but my daughter still enjoyed her first visit to a mysterious-looking cave.
We spent about 15 minutes here before checking out the surrounding view of the cliffs and the deep blue Pacific Ocean, which was gorgeous.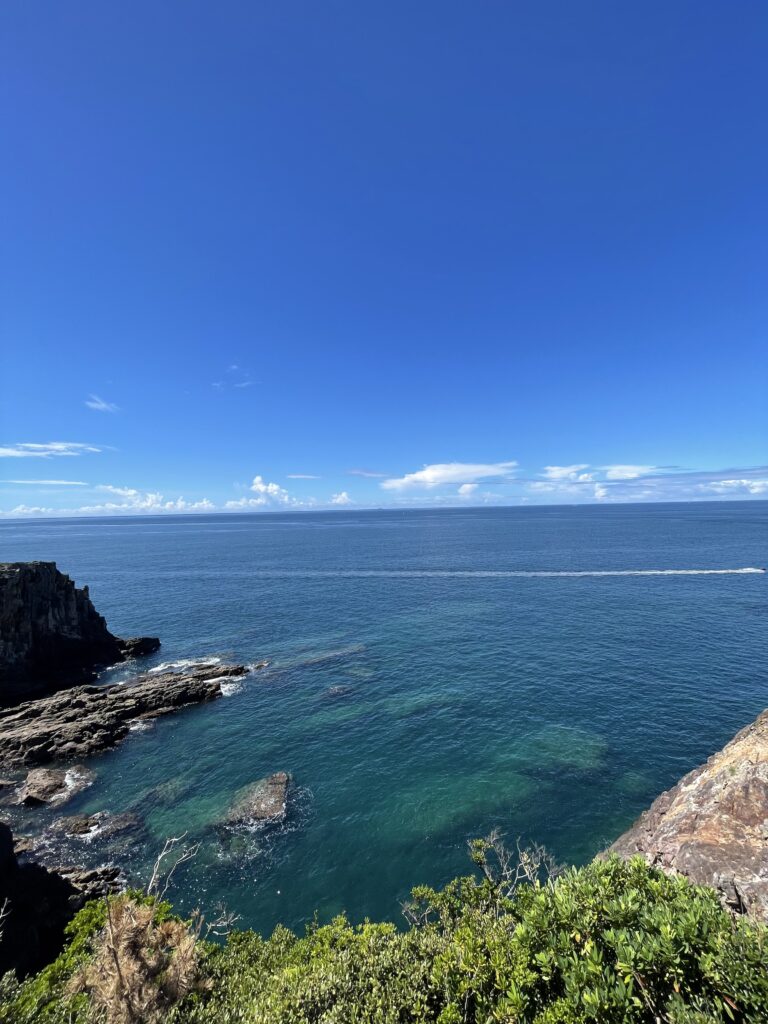 Senjojiki
About a five-minute drive away from Sandanbeki Cave, Senjojiki is a formation of relatively smooth and layered rocks that were formed following thousands of years of the Pacific Ocean crashing into it. The view of the rocks against the ocean is stunning.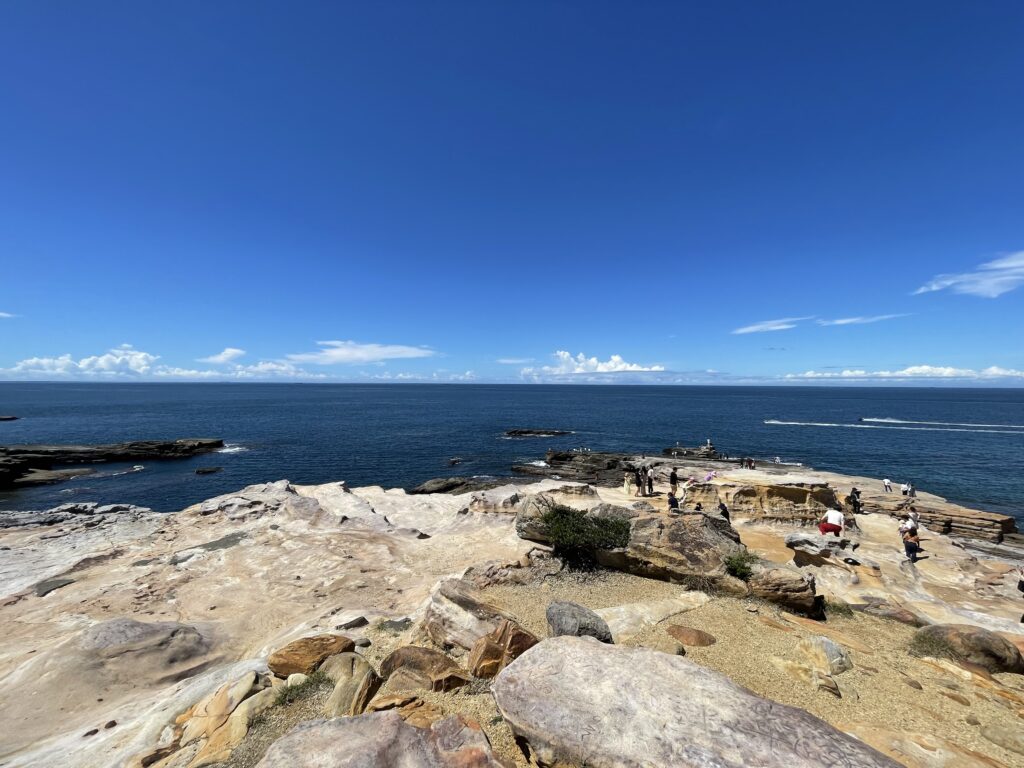 This is a somewhat dangerous place as you can freely climb on the rocks and there is no one working there to warn you if you're doing something that you might regret, so make sure to keep a very close eye on your child! I wouldn't let them wander on their own by any means.
---
Have you visited Shirahama in Wakayama? If so, are there any additional sightseeing spots you would recommend? Let me know in the comments!