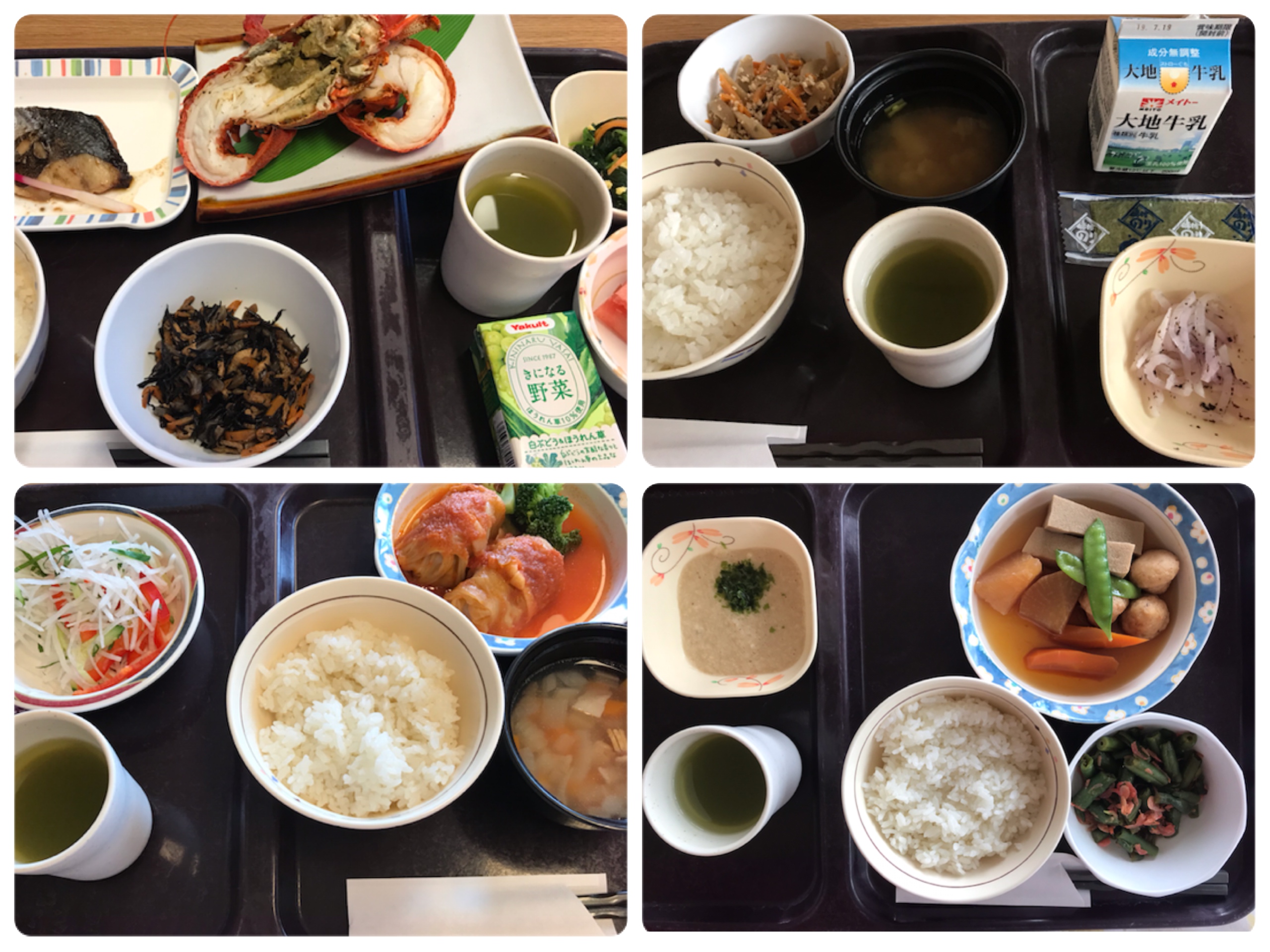 What I Ate When I Gave Birth in Japan
Food is an important part of Japanese culture, so it's no surprise that expectant moms look forward to what they will eat after they give birth. Pregnancy magazines and websites of clinics in Japan highlight the types of meals women will get postpartum in an attempt to get women to choose to deliver at a particular clinic. Women who have given birth in Japan also post photos of their luxurious hospital meals on social media.
This is quite different from the West, where hospital food is something inpatients normally don't look forward to. Sometime last year, a post on Reddit became viral when a foreign woman who lived in a more rural part of Japan gave birth and posted the gourmet food she had at the hospital. People outside of Japan were envious, some commenting that they wished they had given birth in Japan or had the opportunity to do so. 
So of course, I was looking forward to my own meal. The clinic in Tokyo where I was supposed to give birth was known for having fantastic meals and as I am not a fan of seafood, they were able to adjust the menu to suit my picky tastes. I was looking forward to having freshly baked bread, pasta and hamburger steak, but unfortunately, as you may know from my birth story, plans ended up changing and at the last minute, I was admitted to a nearby public hospital for high-risk cases.
Since I had been admitted very suddenly, I was unable to choose between Western meals and Japanese meals and was given purely Japanese food. And given that I am not a fan of fish, it was far from ideal. These meals were also made specifically for ICU inpatients, which meant being healthy to the point of being flavorless. However, I was almost fully recovered by the end of my stay, and perhaps the food played an important role for that to happen.
Without further ado, here's some of what I ate during my stay at a hospital in Japan after I gave birth. (I apologize if some of the pictures are a bit crooked, I couldn't move much because of my C-section.)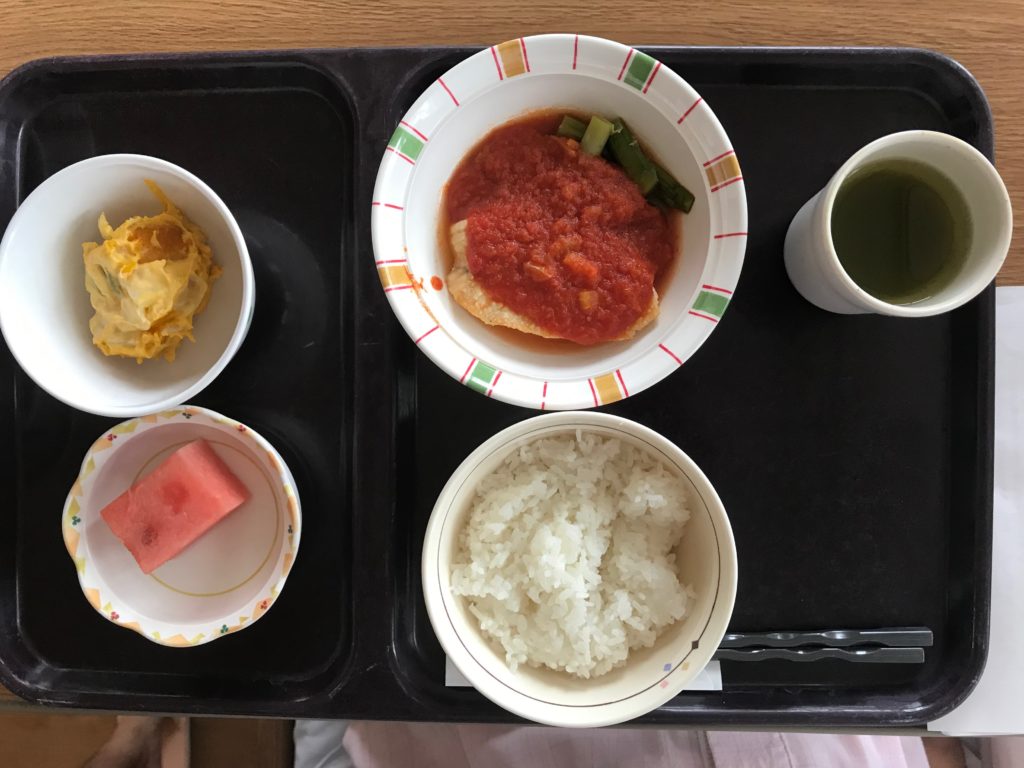 Fish in a tomato sauce, pumpkin salad, watermelon, rice, and green tea.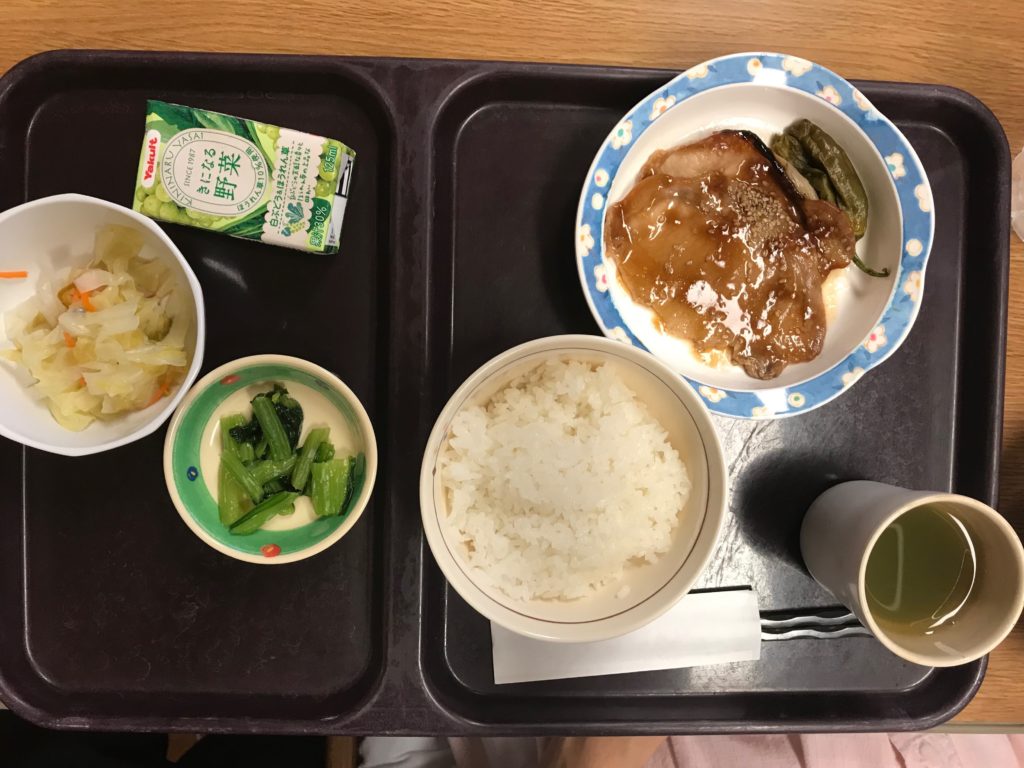 Ginger pork with shishito, pickled vegetables, vegetable juice, rice, and green tea. The ginger pork was actually really fantastic and probably the best thing I ate during my stay.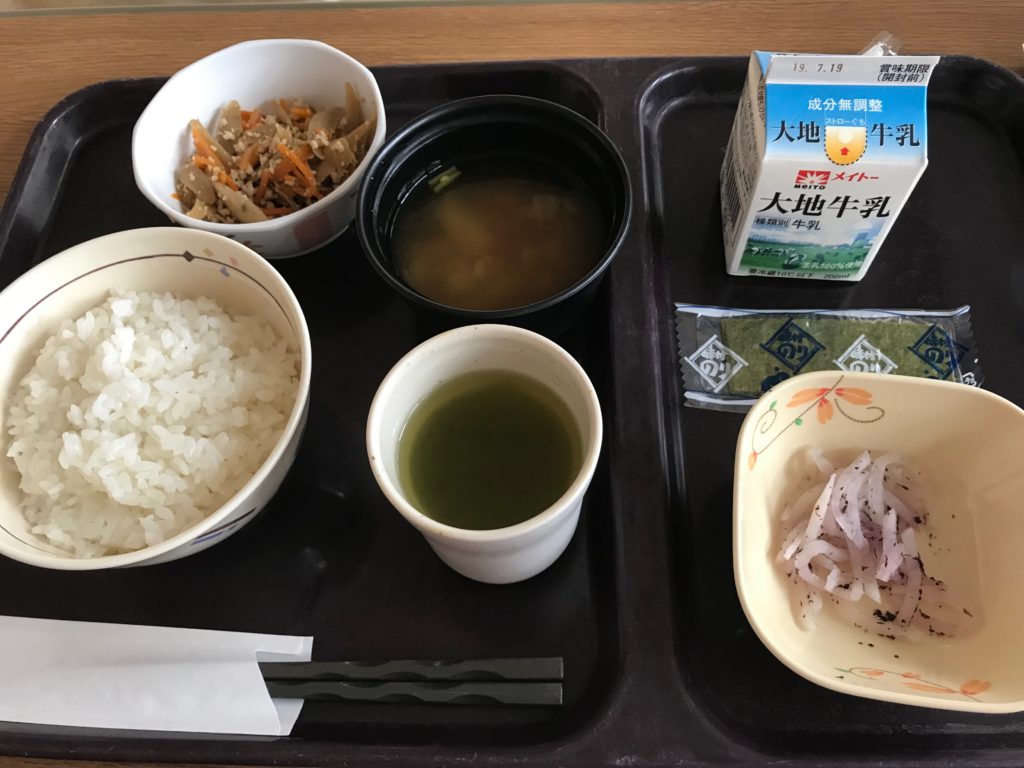 Bamboo, carrots and tuna, miso soup, pickled radish, milk, rice, and green tea.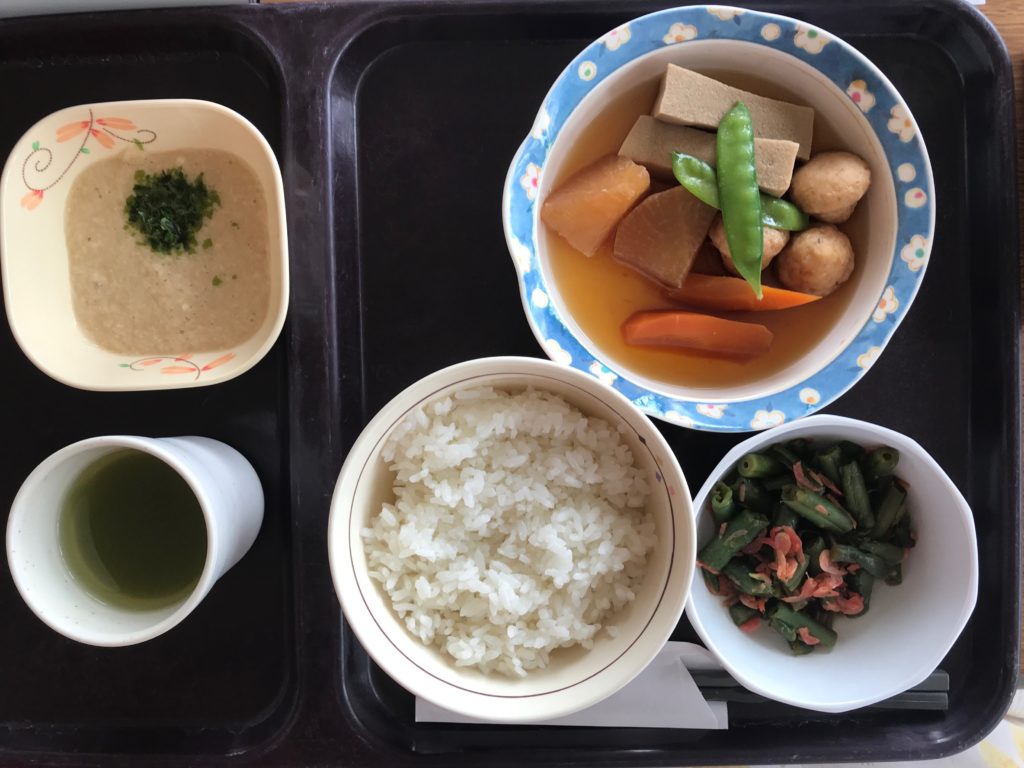 A cold soup, simmered vegetables, fish balls and tofu, green beans with salmon, rice, and green tea.
In Japan, women are given a "birth celebration meal" that consists of luxurious food. This was mine: Isei ebi or Japanese spiny lobster, fish, spinach, watermelon, vegetable juice, hijiki, rice, and tea.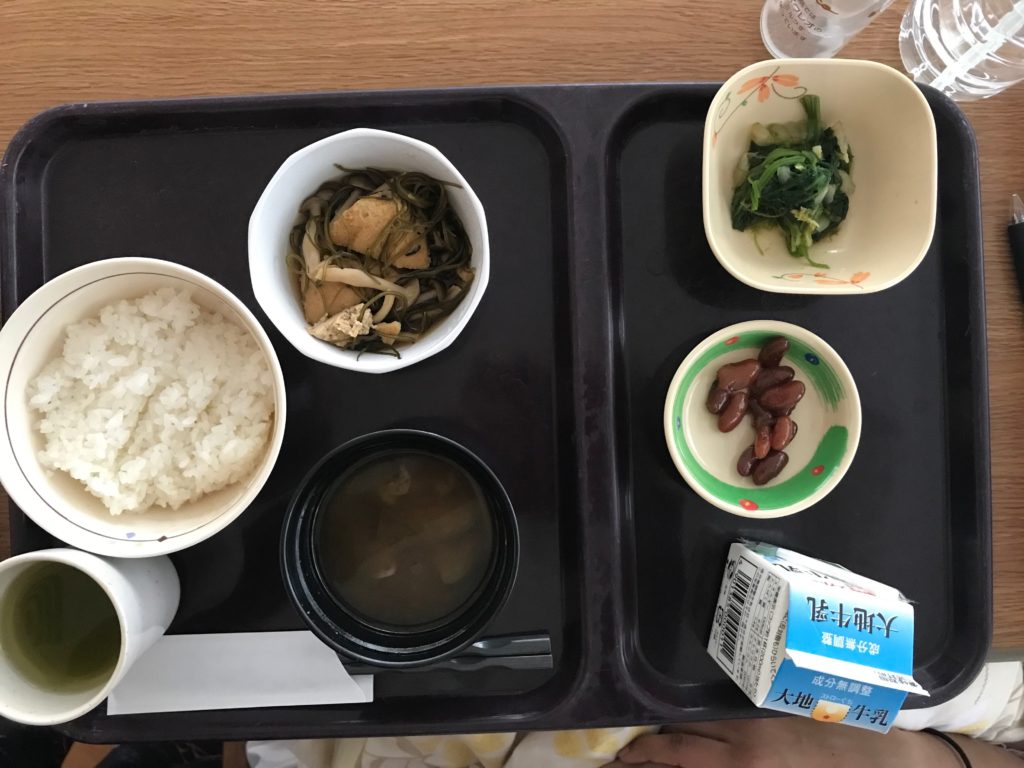 Konbu (seaweed) and fried tofu, spinach, kidney beans, miso soup, milk, rice, and green tea.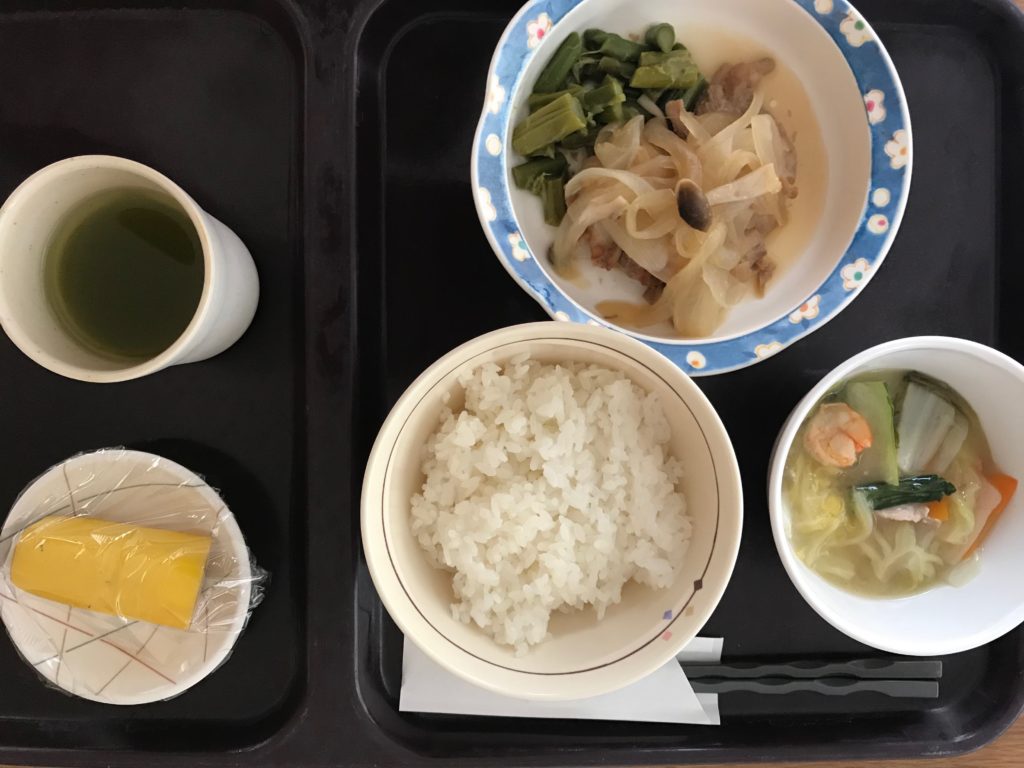 Boiled asparagus, chicken, mushrooms and onion, a Chinese-style vegetable dish, banana, rice and green tea.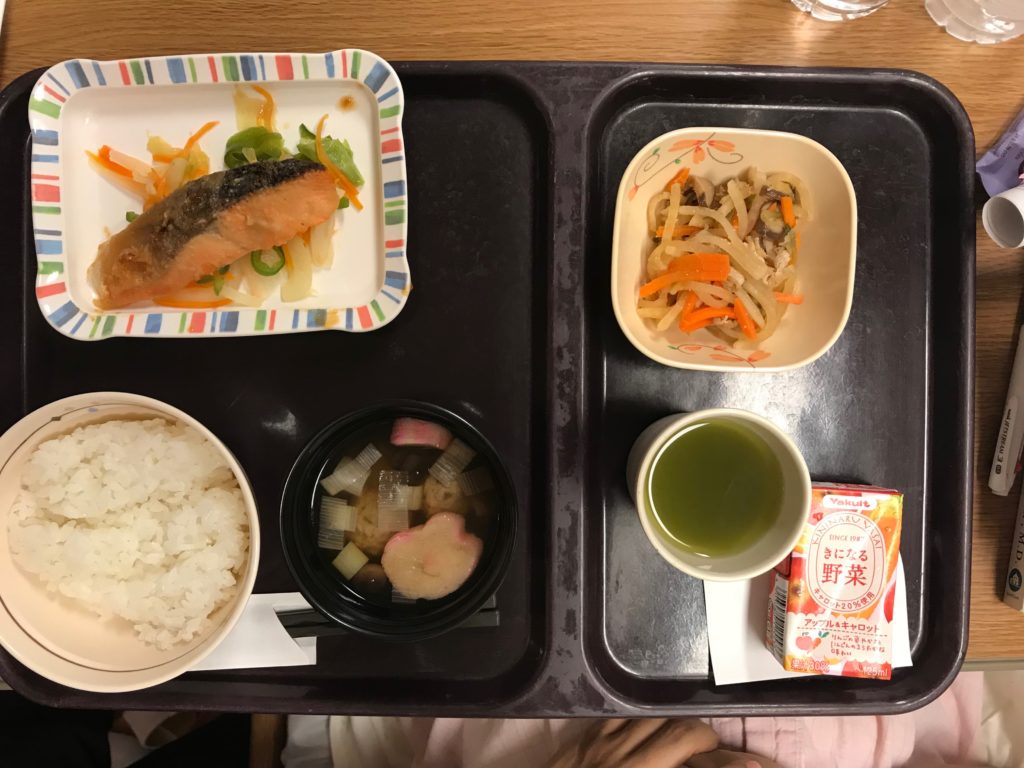 Salmon, miso soup, pickled vegetables, vegetable juice, rice and green tea.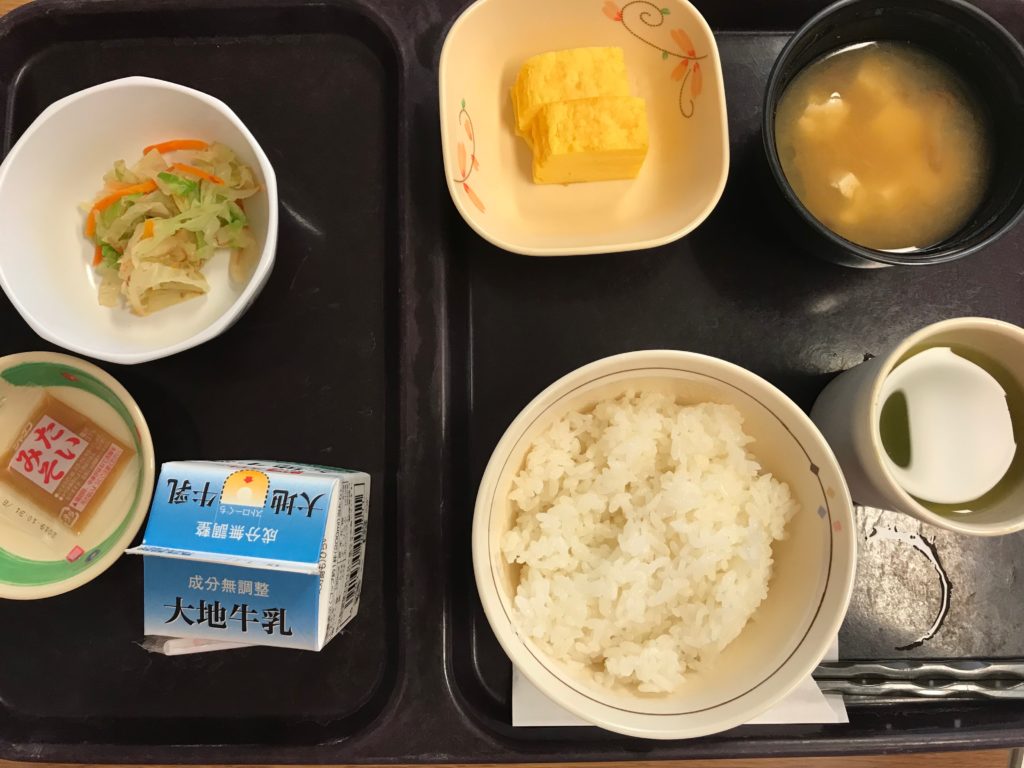 Pickled vegetables, tamagoyaki (egg), miso soup, milk, rice and green tea.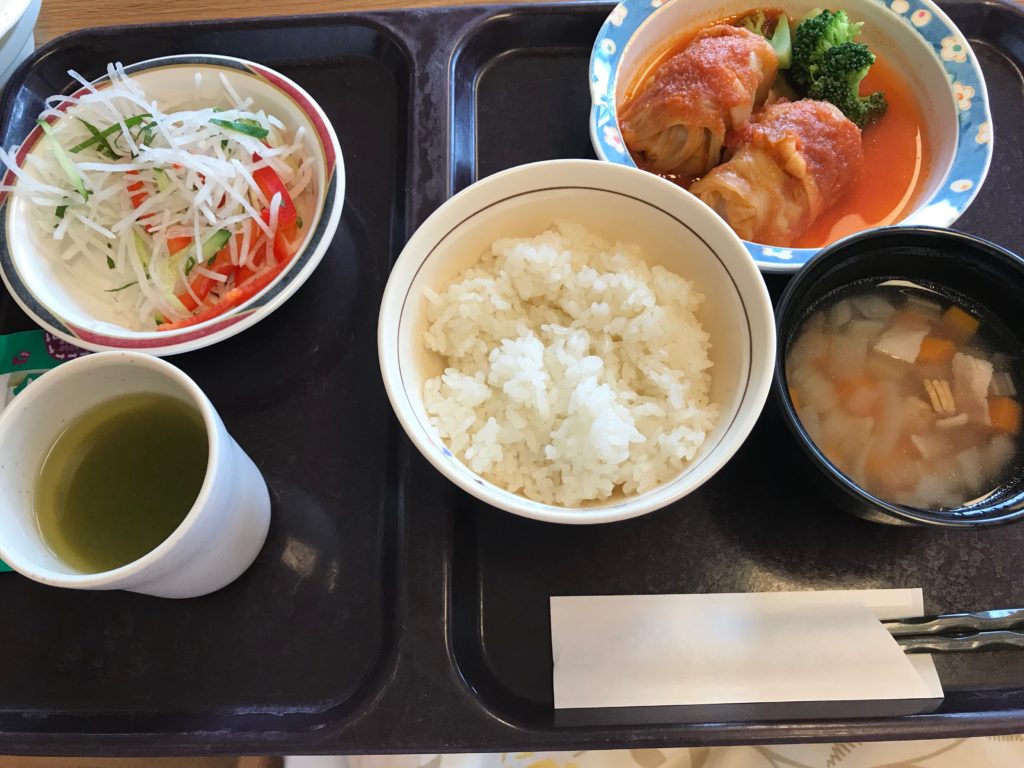 Radish, cucumber and red bell pepper salad, rolled cabbage, soup, rice, and green tea.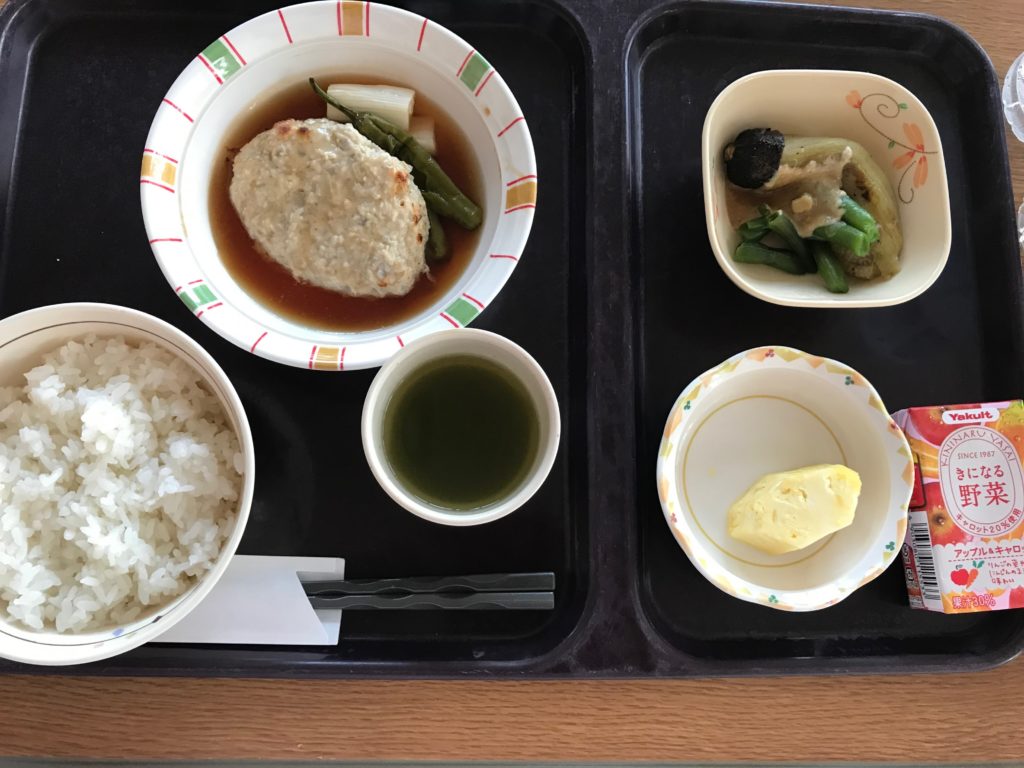 Chicken hamburger patty, stewed eggplant and green beans, pineapple, vegetable juice, rice, and green tea.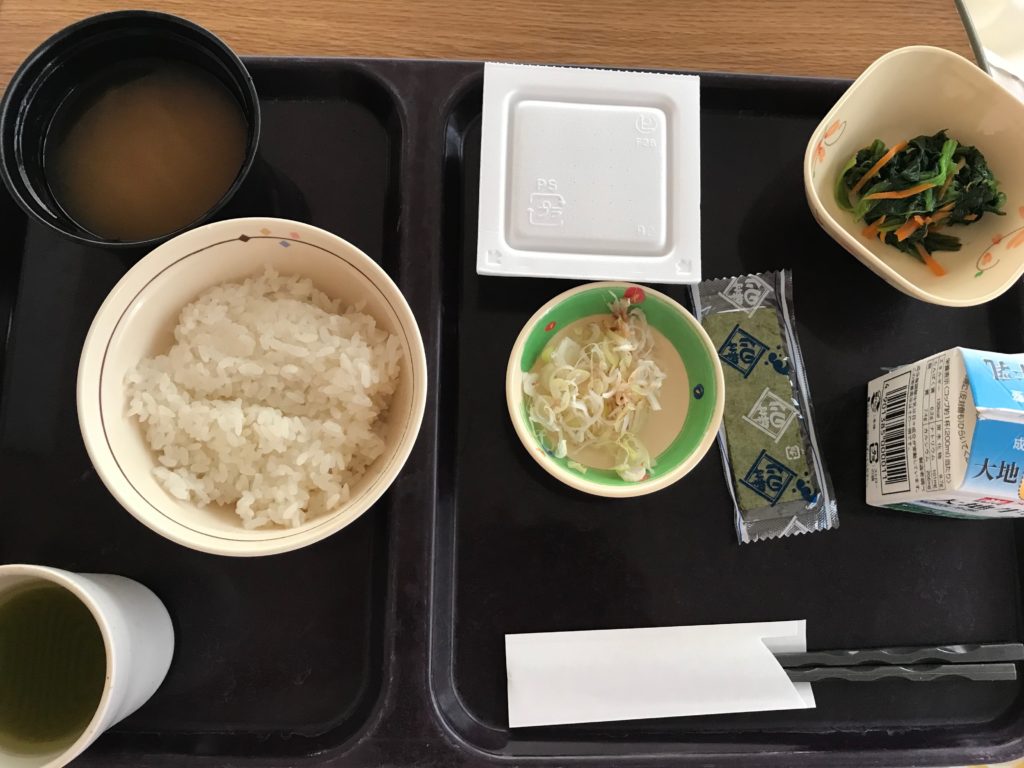 Natto (fermented soybeans), spinach, green onion (for the natto?), dried seaweed, milk, miso soup, rice and green tea.