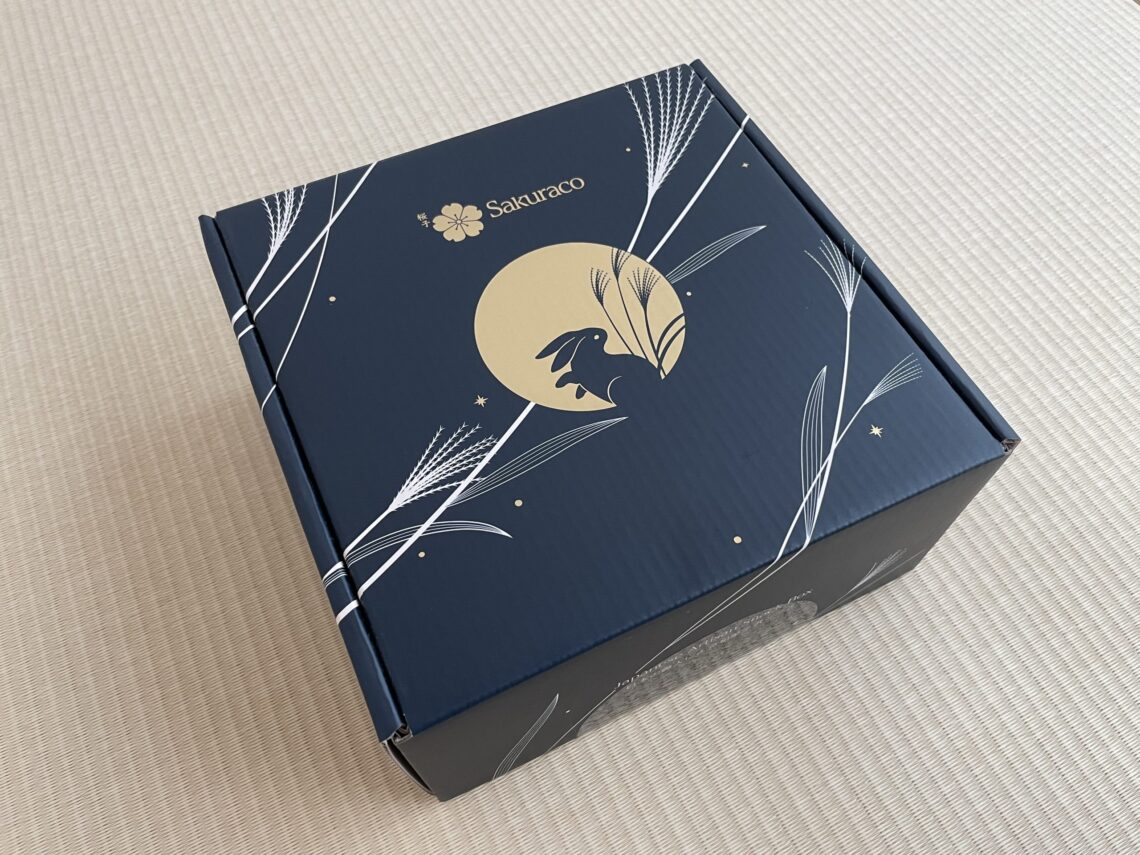 Reviewing Sakuraco's Tsukimi Snack Box
Last month I was contacted by Sakuraco and asked to try their Tsukimi box in exchange for an honest and unfiltered review. 
I had heard of Sakuraco before and I liked their concept of focusing on curating high-quality artisan Japanese snack boxes, not to mention that the founder is a fellow mom, so I gladly agreed. (Not to mention I love reviewing things, as long-time readers may know!)
Sakuraco, the Artisan Japan Subscription Snack Box
Sakuraco is a subscription service that sends Japanese snack boxes to customers worldwide, and the frequency is completely up to the customer. 
According to their website, they "carefully [curate a] selection of Japanese snacks, teas, and home goods from local makers that each represent a unique aspect of Japanese Culture." Having tried one of their boxes, I wholly agree with this and I was impressed with their dedication to supporting local and family-owned companies that create wagashi (Japanese sweets) and savory snacks.
The contents of these boxes are not a surprise as everything for the current month's box is listed on their website. Each item has a description, where it's from, whether it's vegetarian-friendly, and any allergens it contains, which is especially great for those of us with kids.
You can also choose gift plans, and having gifted many Japanese snacks over the years to friends and family, I would recommend this as well.
First Impressions of the Tsukimi Sakuraco Box
The box arrived quickly and was securely packaged in bubble wrap. I have to say that the box itself was beautiful and high quality. It definitely looks like something that would survive a trip abroad without getting damaged. 
I got the Tsukimi Box, which was a gorgeous navy blue and decorated with a gold moon, Japanese pampas grass (susuki), and an adorable rabbit. It perfectly captured Tsukimi, the Moon Viewing Festival or Autumn Moon Festival that occurs every fall in Japan where viewers look for the silhouettes of rabbits pounding rice cakes (mochi) on the moon. 
Everything in the box was neatly packaged and Tsukimi-themed. There was so much in the box, way more than I was expecting, and most of the snacks came in pairs, so that was a pleasant surprise.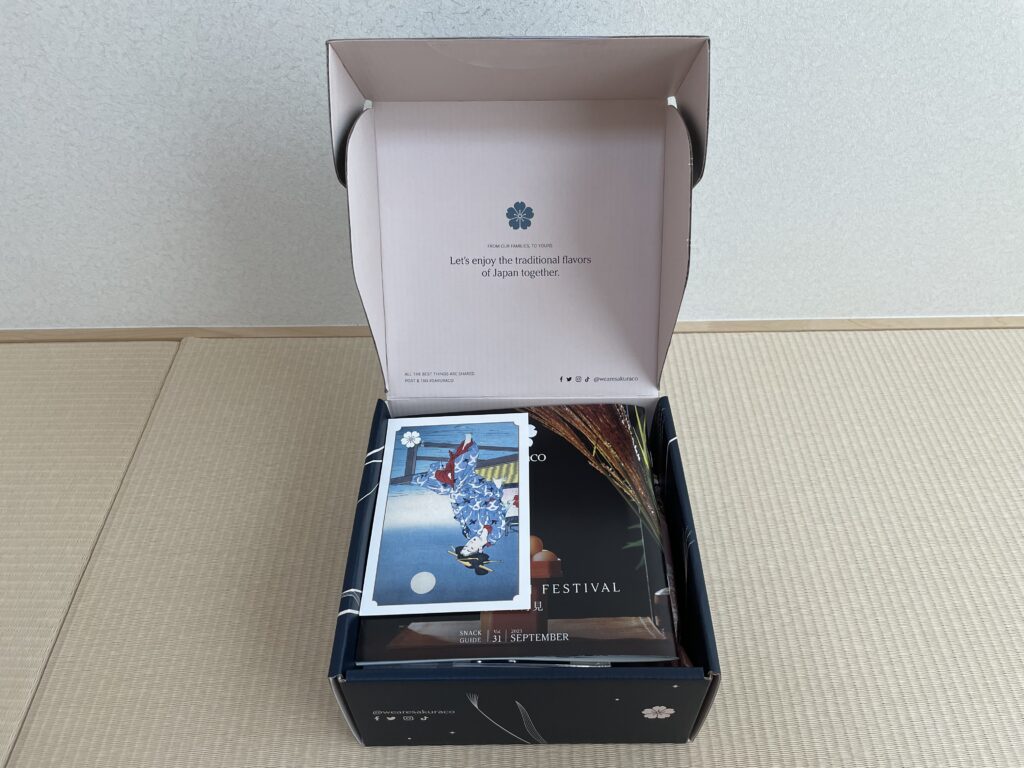 I also liked their Culture Guide which explained each item in the box, how to enjoy it, and where it was sourced. As someone who used to work in public relations and made many high-quality informational/promotional booklets, I think Sakuraco did a good job with theirs. My husband even said that the effort put into the Culture Guide makes the price of the box worth it.
However, although extremely minor, I did find a typo, and the images also didn't represent what was in my box. For instance, sometimes two of an item were pictured but I only received one, so that was a little misleading as it gave the impression that perhaps they forgot to include the additional item. I also received two different types of tea (more on that later) but only one type was explained in the pamphlet. Was I supposed to get two packages of the same kind of tea, as pictured in the booklet? Why was there a second type of tea in my box? 
(Remember, dear readers, I am honest with ya'll as your trust means everything to me, so when I said earlier that my review would be unfiltered, you better believe it!)
Again, these are minor things, and the contents of the box were great overall. When I showed everything to my four-year-old daughter, she was SUPER excited and wanted to try everything. Oh man, I can't even describe how adorable her smile and laughter were, I get all the warm fuzzies just remembering it. She especially loved the cuteness of the rabbit-themed snacks (as did I).
 

 

View this post on Instagram

 
Each Sakuraco box contains one household item, and mine came with a beautiful gold, white, and black ceramic plate from Gifu featuring a rabbit among susuki. It was in a small cardboard box and in perfect condition. I love rabbits and the plate was just the right size for the snacks in the box. Best of all, it's both microwave and dishwasher-safe! I washed it in my Bosch dishwasher using the deep clean setting and it came out clean and completely unscathed.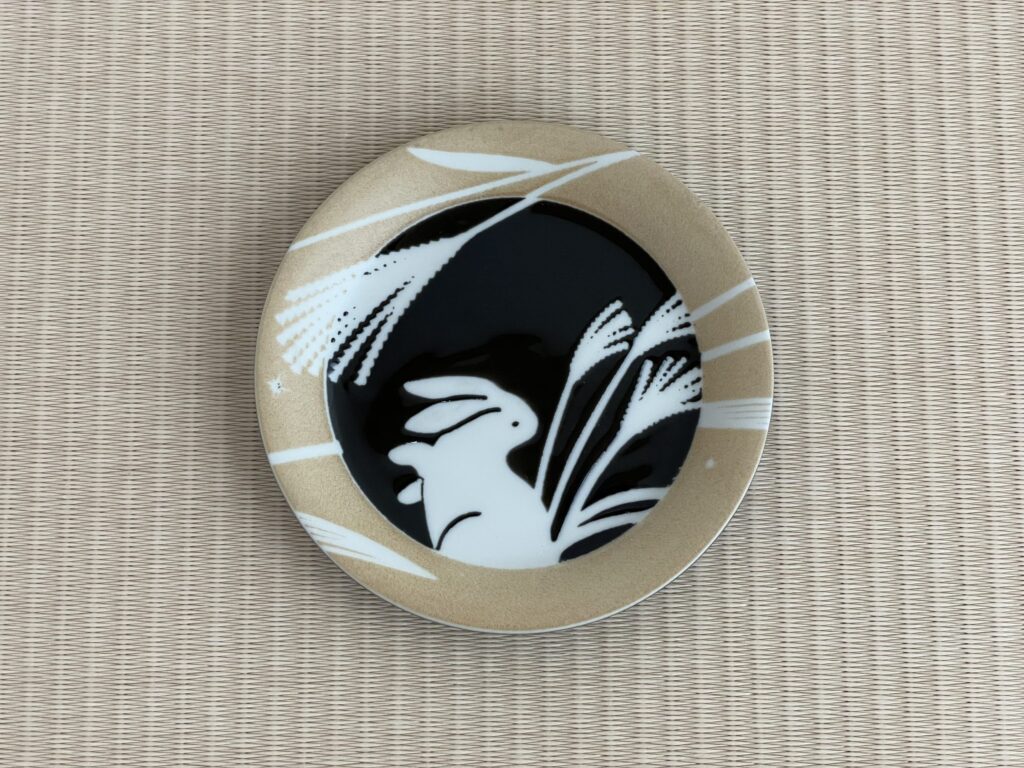 Okay, now it's finally time to talk about all the edible goodies the box contained!
Trying the Sakuraco Box With My Family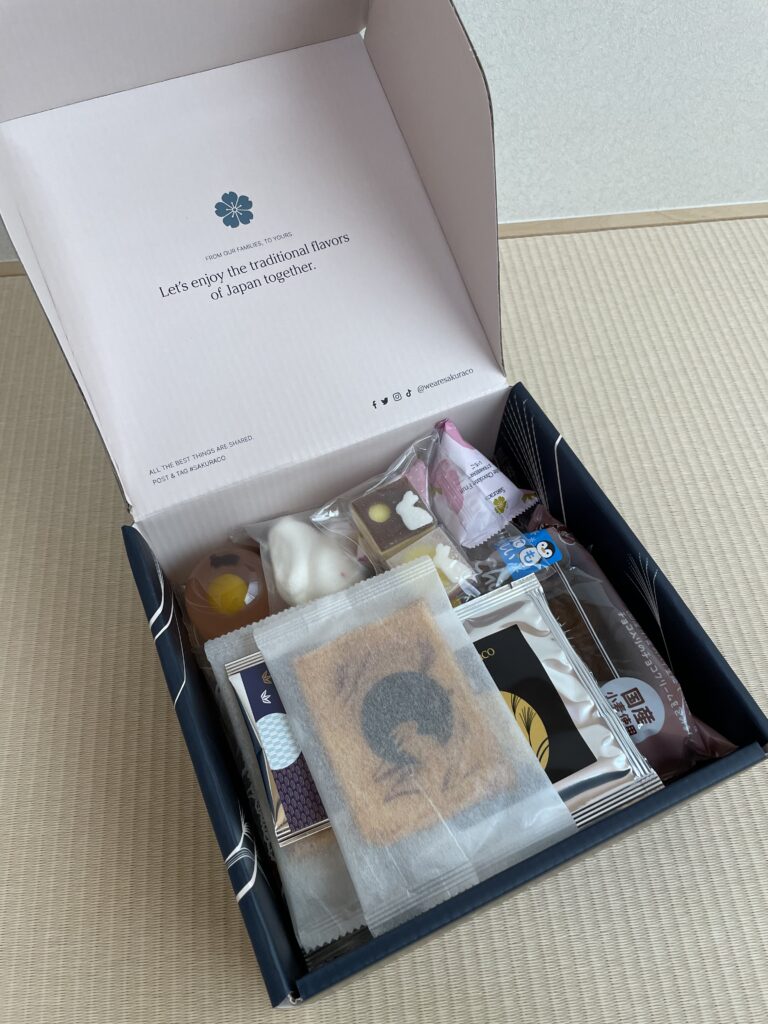 There was so much in the box that it took my family longer than I expected to finish it. I actually didn't get to try the box right away because I wasn't feeling well but thankfully there was nothing that would expire soon. Once I opened it, it took over a week for us to try everything. It was nice, though, because we had a new little snack or two to enjoy every day during that time period. 
Here's a quick overview of us, the tasters:
Japan born-and-raised husband 
Four-year-old daughter
And me, the Canadian and long-term Japan resident
And below are our thoughts on each item:
Usagi Marshmallow from Osaka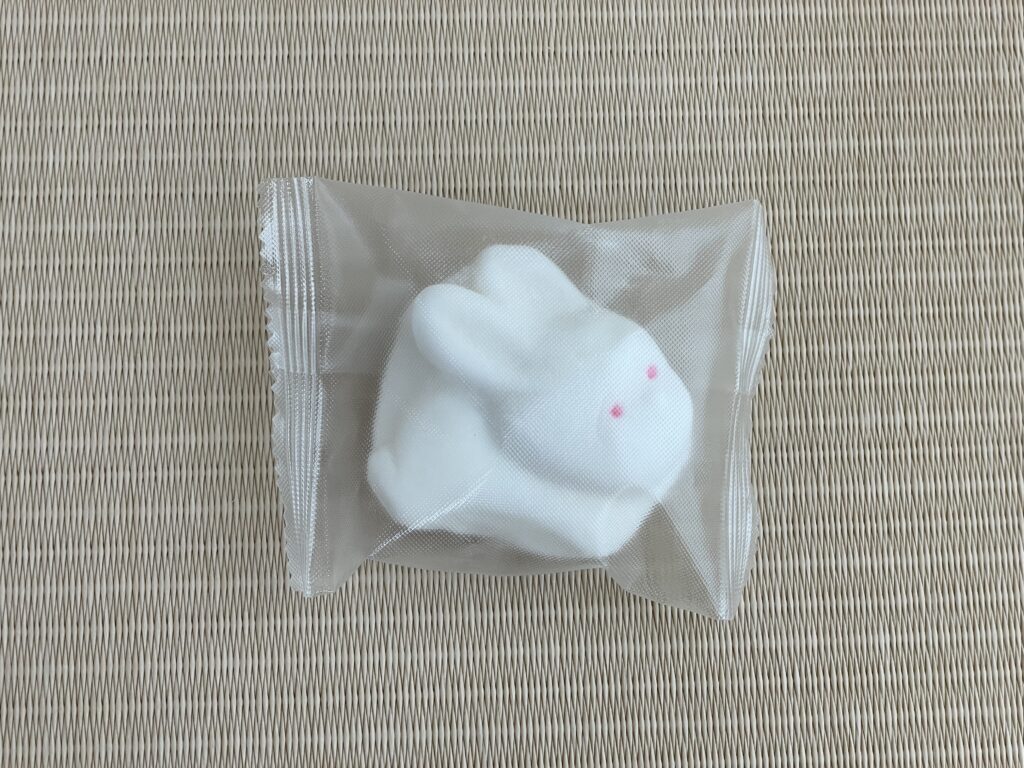 My daughter and I loved the adorable appearance of this rabbit-shaped marshmallow.
It was nice and fluffy, and the strawberry jam inside tasted quite natural — not overly sweet or artificial. However, although the marshmallows are made in Japan (and local to us in Osaka), my husband felt like these weren't a true representative of traditional Japanese snacks. I thought it wasn't a big deal, though, especially as they are made in Japan by a Japanese company that has been around since 1911. 
The image in the Culture Guide had two rabbits, one white and one pink, which made me wonder if I didn't get another marshmallow as many of the other snacks came in pairs.
My daughter said she liked the marshmallow but I don't think she liked it enough because she left some and didn't want more when I asked her. She's not the biggest fan of marshmallows, though. 
This marshmallow is the only item in the box that specified it wasn't vegetarian-friendly.
Full Moon Soft Chew from Osaka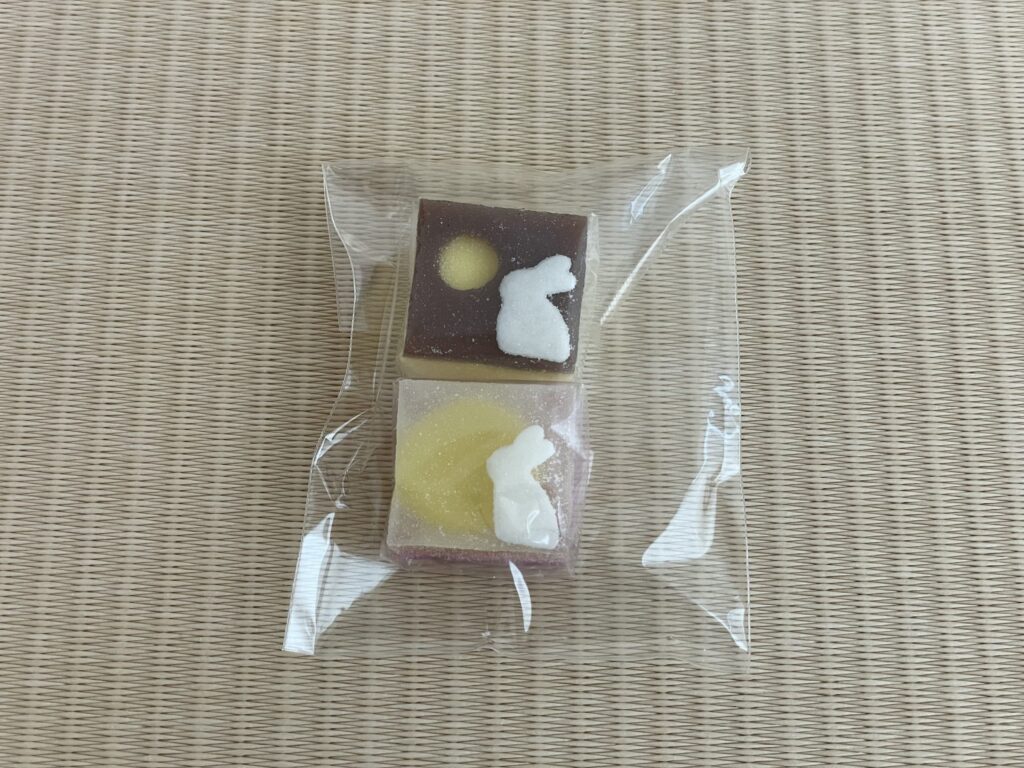 I've always loved soft chews in Japan and have fond memories of enjoying them while doing tea ceremony back in the day. These usually have seasonal decorations on them and the ones in the Tsukimi box are no exception with a rabbit and a moon. 
I think the level of sweetness is just right as it pairs well with the teas that were in the box. The husband doesn't like soft chews in general so he said it tasted average. My daughter said it tasted good and she polished hers while doing a happy dance.
The box came with two soft chews, one pink and one brown, and each tasted a bit different. I preferred the brown one, which had a bit of a cola taste to it, while my daughter liked the sweeter pink one.
White Chocolate Fruit: Strawberry (Sakuraco Original)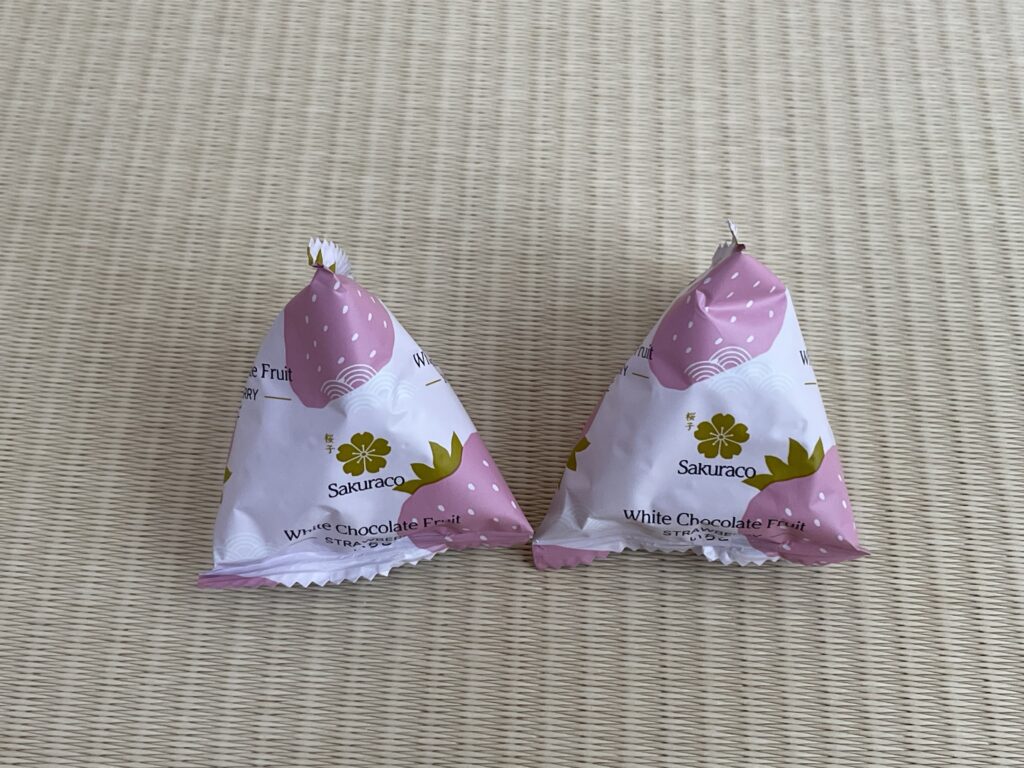 This one was a huge hit with my family. The whole strawberry with white chocolate inside had a perfect balance of sweetness with tartness.
My daughter loves strawberries so she was beyond happy and finished one of them off on her own, so thankfully there were two in the box! I was expecting it to be hard because it was a dried strawberry but it had just the right amount of softness thanks to the infused chocolate so it was easy for my daughter to eat. It was truly a unique flavor.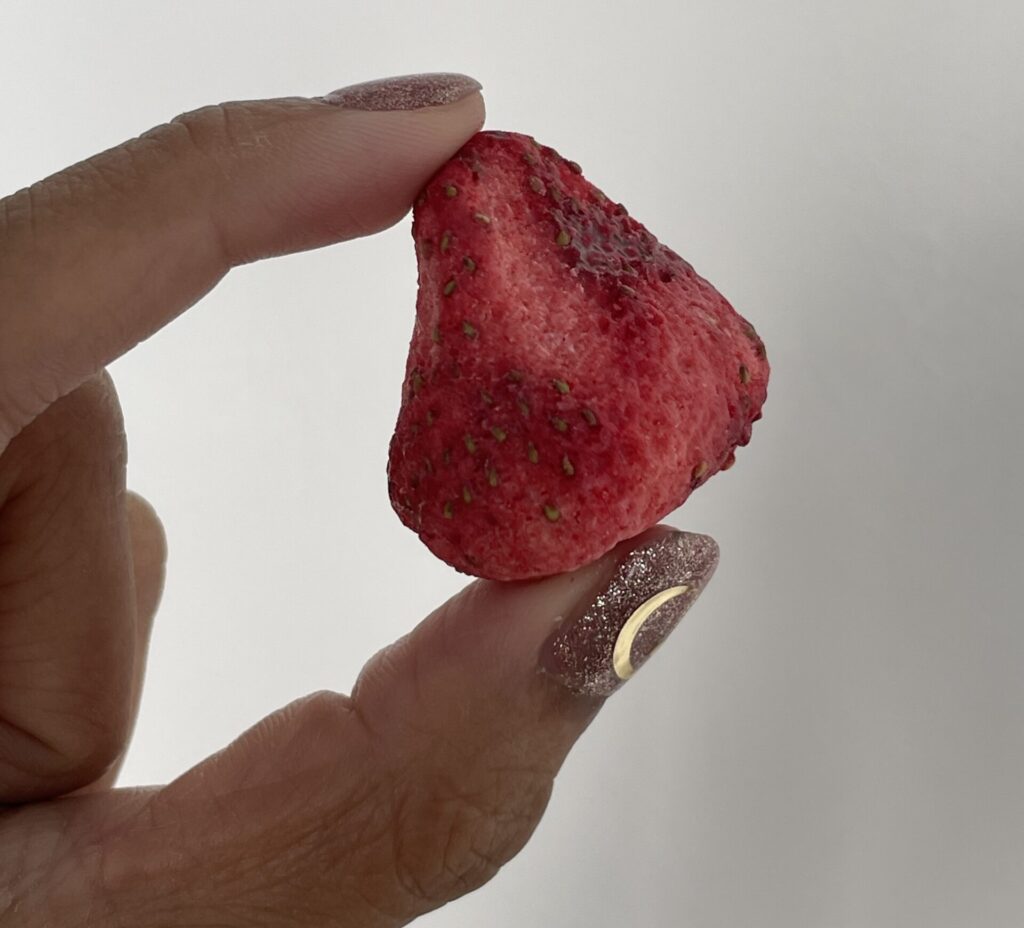 My husband thought that the balance was good and it was his favorite item in the box.
Anko Dorayaki from Aichi
Just as explained in the Culture Guide, these had a simple taste to them. To be completely honest, my husband and I both agreed that they tasted like typical dorayaki that you can get in a package from the supermarket. A little dry and not anything special but good to try if you haven't had it before. These are typical of ones I bring back to my family when I visit Canada.
However, it is important to note that the last dorayaki we had before these were from the Hankyu department store, so perhaps isn't fair to compare. Department store dorayaki are mouthwatering because they're fresh. But this also means they spoil quickly and will likely not survive a trip overseas. This is likely why Sakuraco chose these particular dorayaki as they don't expire nearly as fast. 
Although my husband and I thought the taste was quite average, our daughter really liked them and exclaimed, "Good!" with a thumbs up.
Hatomugi Tea from Tottori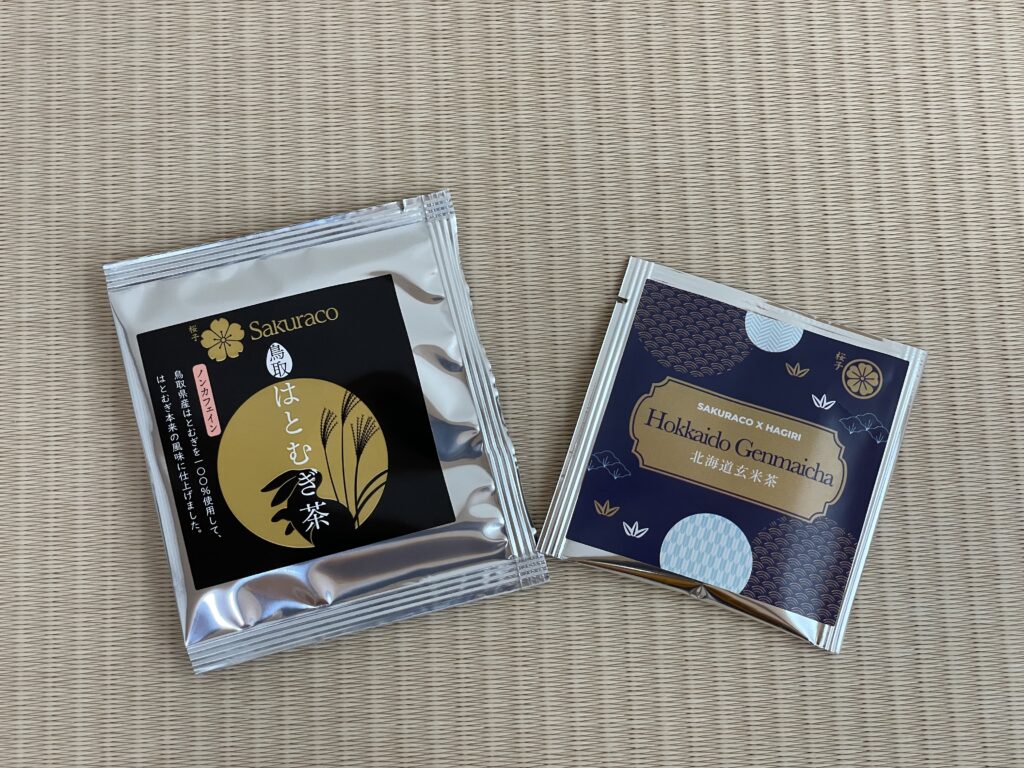 Mugicha, or barley tea, is a perfect drink for tiny tots as it doesn't contain caffeine. My daughter regularly has it at preschool and she loves the taste.
The Hatomugi Tea is no exception. The strength of the tea will depend on how long you steep it, and I chose 3 minutes since I was worried if it was too strong, my daughter wouldn't like it. Thankfully that was just right for her ("Good!"). It had a nice, mellow taste that paired well with the sweets. (My husband would have liked it a bit stronger but I made it mainly for my daughter, not him!)
The Culture Guide explained that the hatomugi has "skin-nourishing benefits", which I didn't know about before so consider me a fan! 
I should note that the Culture Guide has two packages of Hatomugi Tea pictured, but I only received one. I did get a second tea, but instead of Hatomugi Tea, it was genmaicha (brown rice tea). Genmaicha is not caffeine-free so my daughter wasn't able to try it, but my husband and I enjoyed the roasted, warm taste of the tea with the sweets.
My husband also suggested that Sakuraco include more teas in their boxes. It can be the same kind of tea, but just more so it's easier to enjoy on different days with the large number of snacks that they provide.
Peach Jelly from Kyoto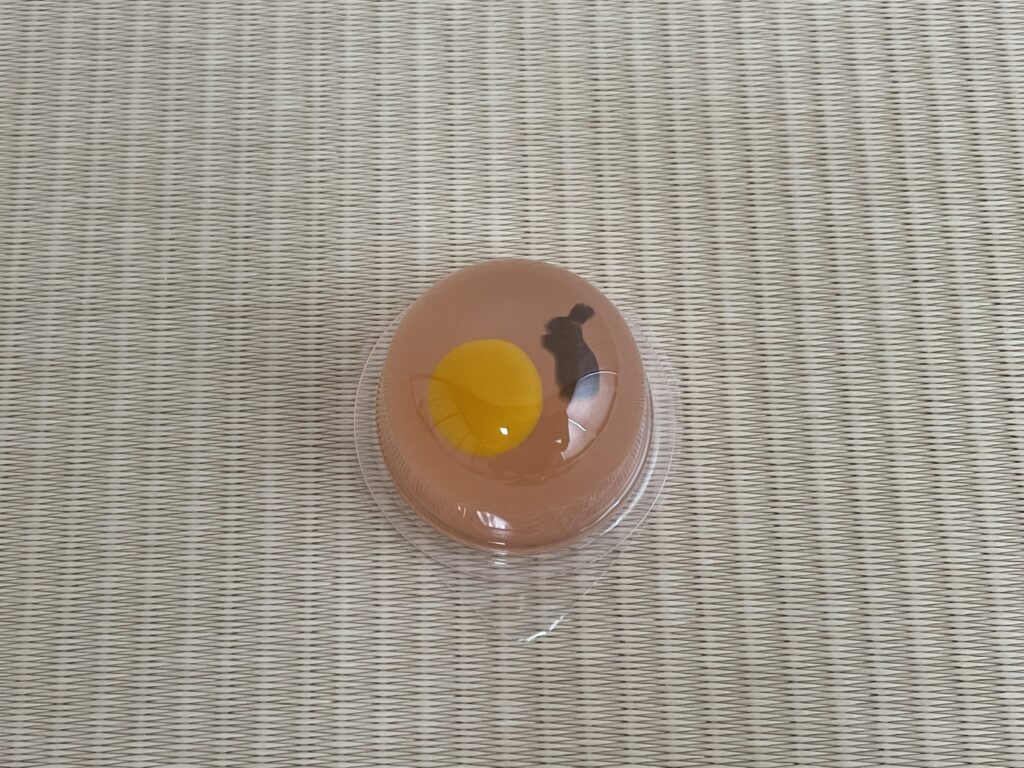 This was another hit with the family. It looked beautiful with a round, peach moon (which my daughter thought was an egg) and a tiny gelatin rabbit that delighted my daughter. The peach scent was heavenly and it tasted very refreshing, especially as Japan is still very much in the throes of summer.
I think it would have been even better if I had chilled it in the fridge beforehand (as recommended in the Culture Guide), so if you get this box, make sure you do that! 
The Culture Guide also has a photo of two jellies but I only received one, so that was again a little confusing.
Full Moon Cookie from Mie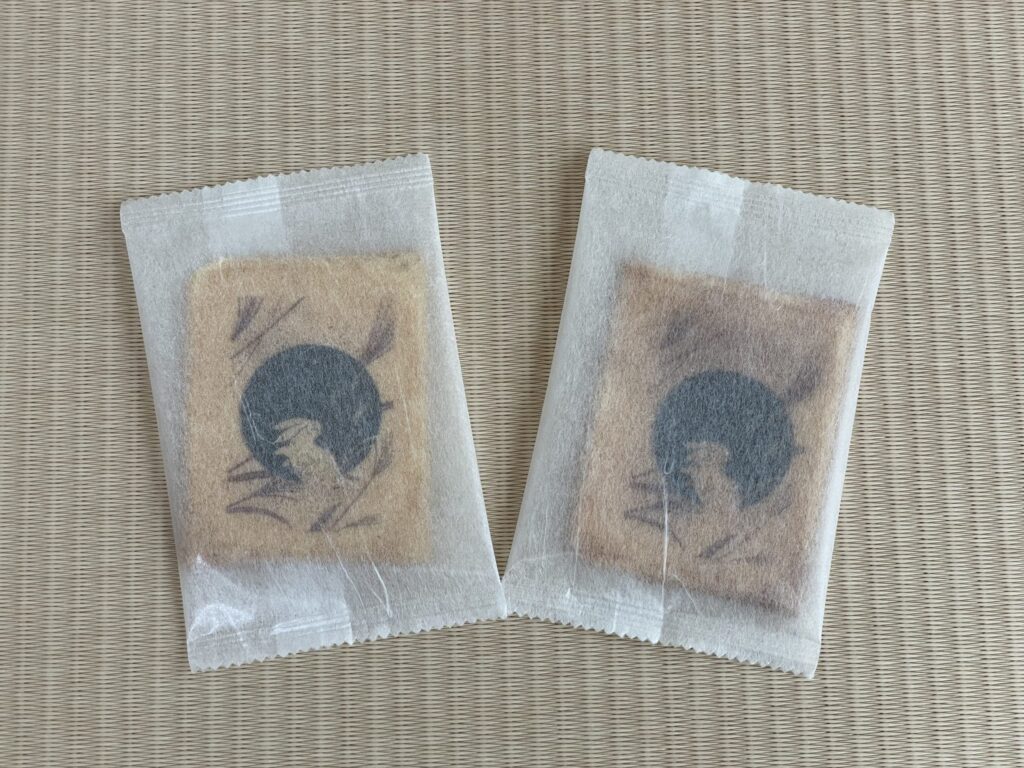 My daughter and I loved the illustration on these cookies, which looked like a little painting.
It tasted more like a senbei (rice cracker) than a cookie to me and I didn't like the aftertaste, but this is typical when it comes to this type of cookie. My husband said the taste was good but it was perhaps not as crisp as it should have been. (Perhaps the humidity got to it?) He also recommends having these cookies with green tea or genmaicha.
My daughter loved the cookie, so I'm happy there were two so she could enjoy one all to herself.
Usagi Pon Senbei from Osaka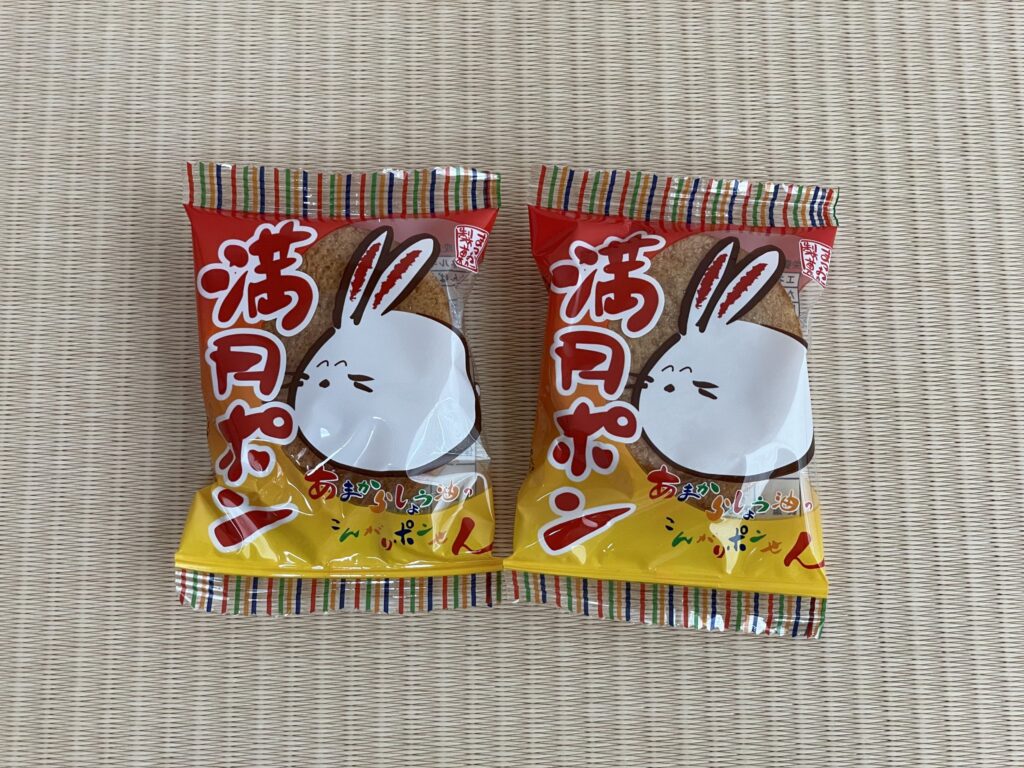 My husband and I had never had these senbei before despite them ranking on a television show as the 9th most popular snack from the Showa period. 
They tasted like savory, soy-sauce-flavored rusks, which was a little too much for me. My husband also wasn't a fan and wanted them to be crispier but our daughter liked them. According to her, they tasted like chips!
Peanut Arare from Niigata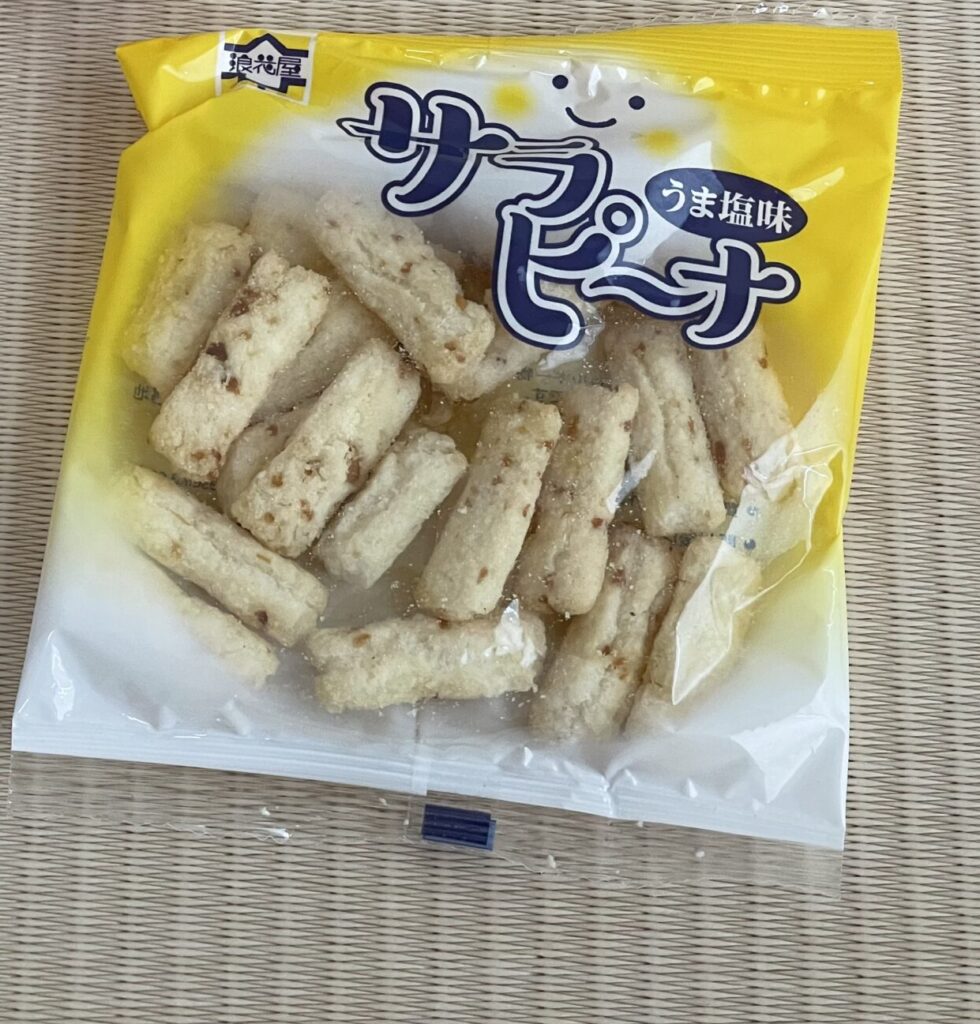 I love the crunchy yet light texture and not-too-salty taste of arare, and these capture those aspects perfectly. I also like how there were many in the small package so it was perfect for sharing with my family. I didn't taste too much of the peanut though, which I considered a good thing.
My husband said that these tasted delicious and my daughter enjoyed them so much that she ate a majority of the package.
I would've liked to try these with beer.
Black Sesame Mochi from Ishikawa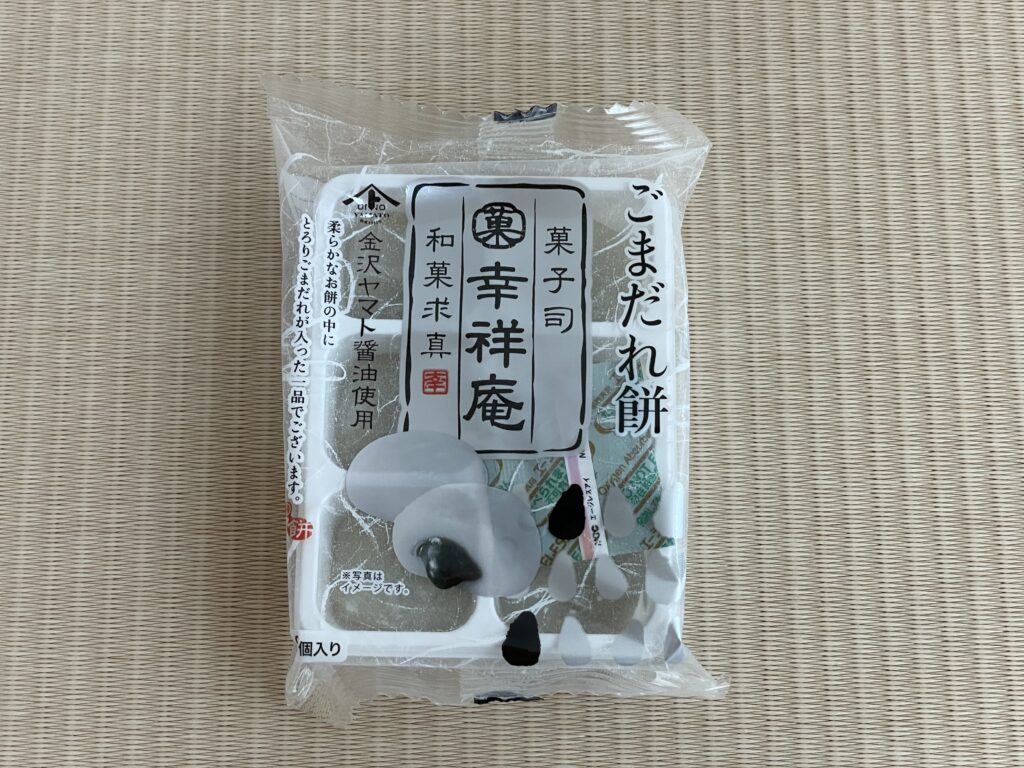 These are another set of sweets that can be found almost anywhere, such as supermarkets. That isn't a bad thing as again, these will last longer than fancier mochi and are thus better when it comes to travel time when being sent abroad.
These aren't too sweet thanks to the black sesame filling and my husband was a big fan. The taste was quite interesting as black sesame isn't too common of a filling.
My daughter only had one and she ate it in very tiny bites, although when she had her first bite she proclaimed, "I don't like it!".
I do not recommend giving a small child mochi whole as it can be a choking hazard. 
I like that the package came with six mochi so it's perfect for sharing. 
Chocolate Cream Danish from Nagano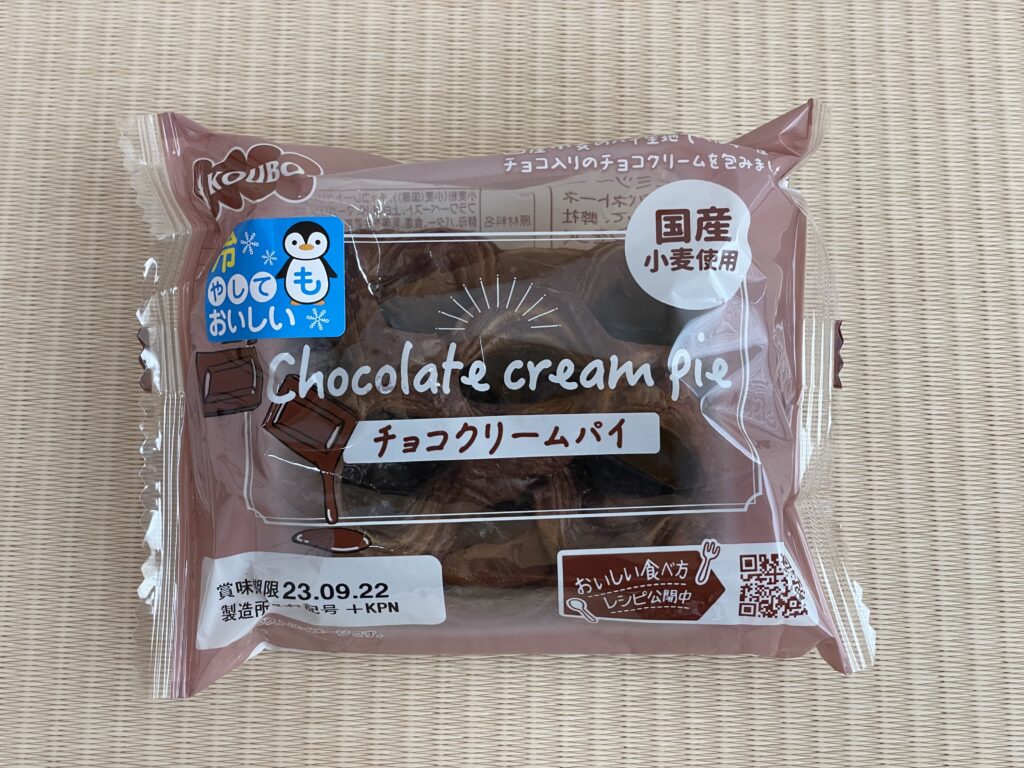 This reminded me of bread that you can get from a convenience store (conbini) in Japan, and it tasted about the same. But this isn't a bad thing. I love conbini bread! 
I tried giving it to my daughter but although she was excited about it when she first saw it, a few days later she didn't care to try it. My husband wasn't a fan but I enjoyed it. It wasn't overly sweet and the pastry was soft instead of crispy and flaky, so it didn't leave a mess.
The package also recommends trying it chilled, but either way is fine! 
Black Okoshi from Nara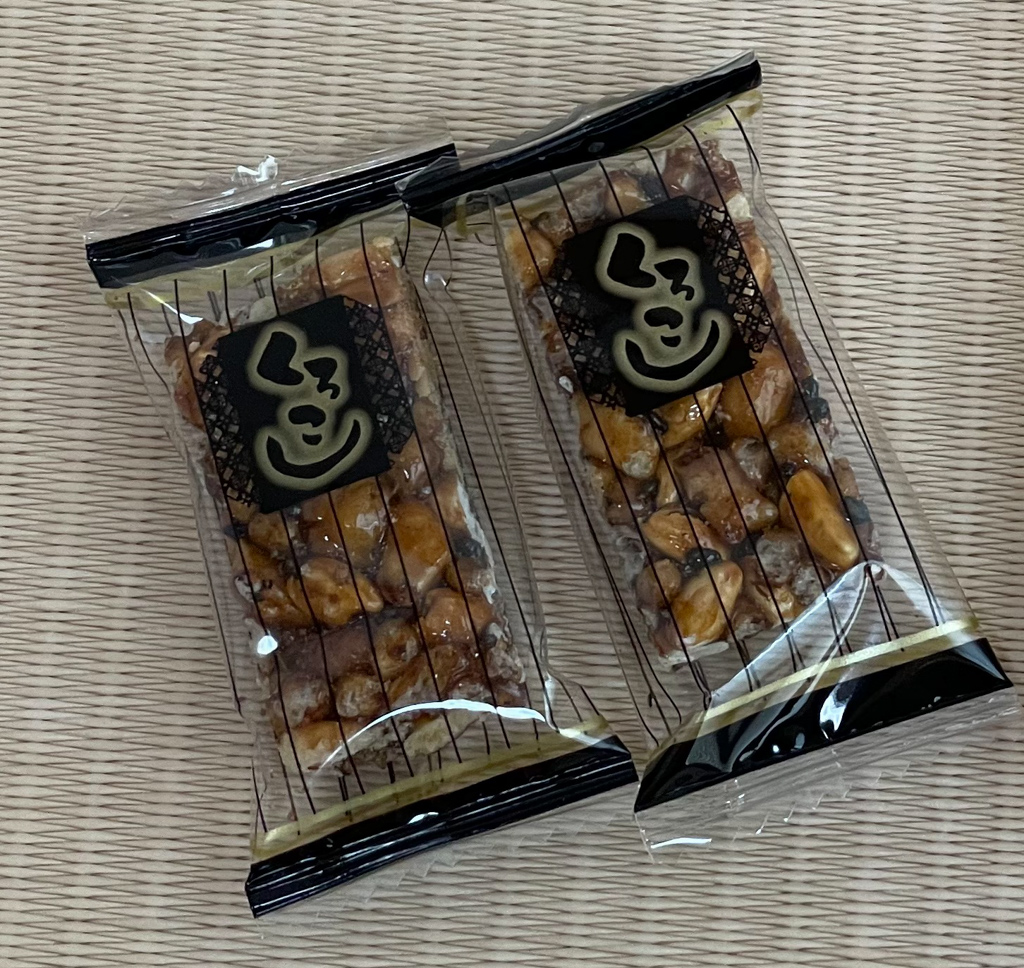 I liked the crispy texture of these and the not-overly-sweet and a hint of savory flavor, similar to a mini Nature's Valley Sweet & Salty granola bar. My husband liked it too and said it had the standard taste of okoshi. Our daughter gave it a thumbs up.
We didn't have this with tea but I felt like it would have paired well with it.
Surprise Rice Puff Snack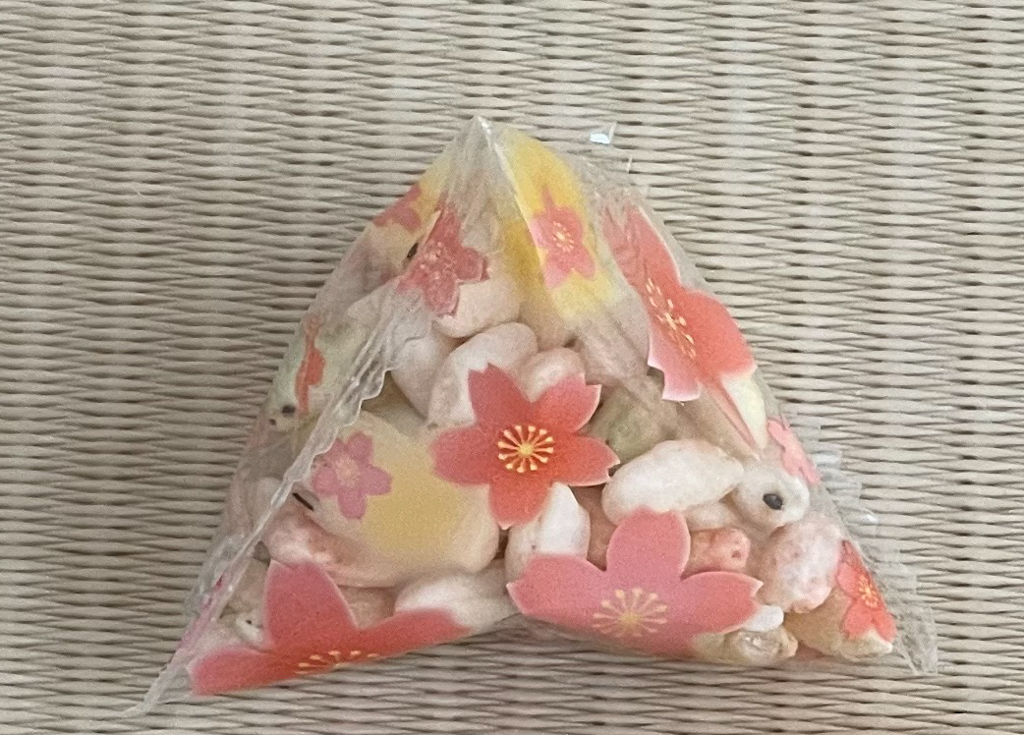 These are called pon gashi (ポン菓子) in Japanese and are a common sweet made of ingredients such as rice.
The explanation for this confectionary wasn't included in the Culture Guide or the website, which is why I wrote "Surprise". It was a nice surprise, though, as these tasted like rice crispies and came in a cute package. My daughter was a huge fan and it was nice amount for sharing. 
Would I Recommend the Sakuraco Subscription Snack Box?
Although there are areas for improvement in terms of the accompanying Culture Guide and it would have been nice if everything was Tsukimi-themed, I would still recommend trying out the Sakuraco box at least once.
It's always fun to get something filled with goodies in the mail, especially from Japan, and if you have small children, they will probably be just as excited as my daughter. There's also a good balance of sweet and savory snacks.
It's a great way to support local businesses across Japan as well and the box also contains snacks unique to Sakuraco (Sakuraco Originals), which you're unlikely to find anywhere else. 
When it comes to the contents of the box, it's up to you as a parent to decide whether or not your child can try it. If it's something new, I recommend cutting it into pieces and giving them a tiny bit to see how they react and ensure they won't choke on it, as is the case sometimes with mochi. 
If you're interested in trying out a box or two, visit the Sakuraco website. And if you use my code TINYTOT, you'll get $5 off your first purchase!