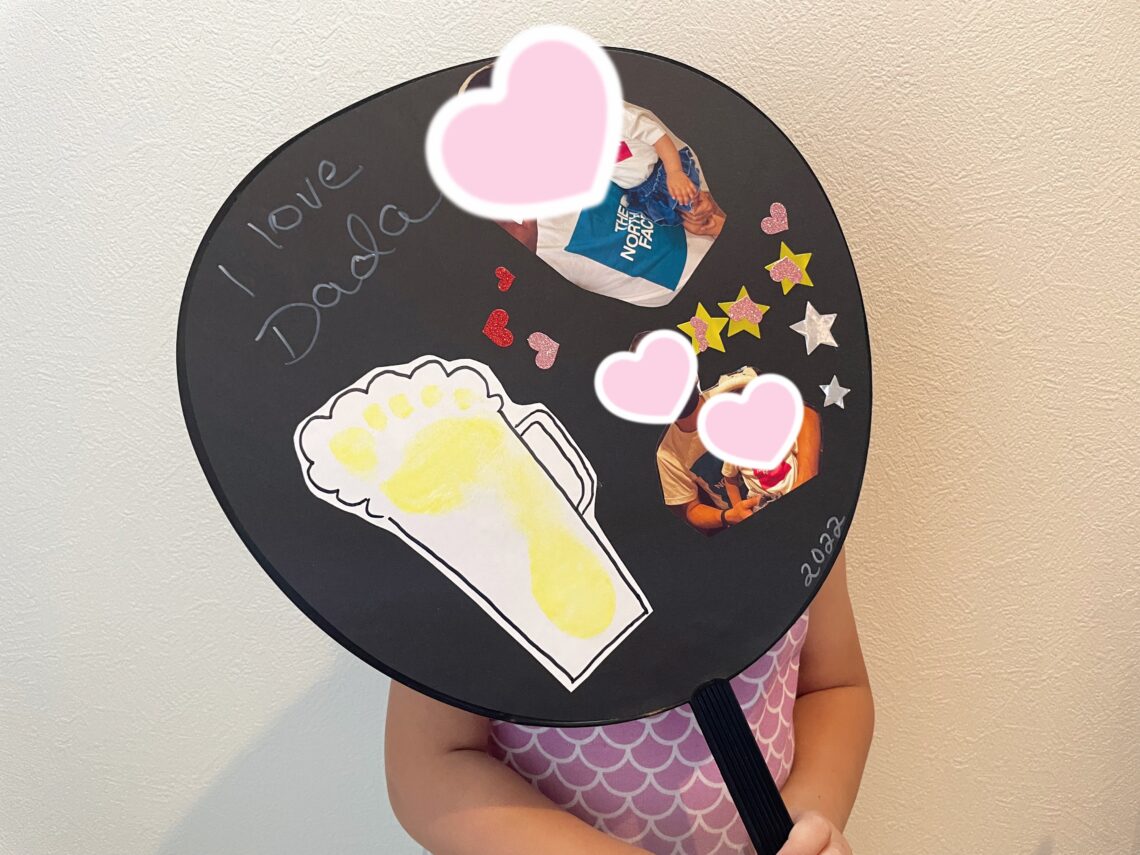 Quick and Easy Uchiwa Craft for Father's Day by Babies and Toddlers
Father's Day is this Sunday, so I thought I would share an easy handmade present that you can make if you're still wondering about what to do. To give you an idea of how much I want to share this craft, I'm writing this post from my phone as my laptop died yesterday! (So please excuse any formatting mistakes, I'll fix it later.)
The other day I was trying to find something cute to make and came upon a card with a little footprint beer on it! I thought it was adorable and my friend Pippa suggested that it would look perfect on an uchiwa (a Japanese fan). Of course!
I had basically five minutes to buy things at Daiso for it on Tuesday before I had to pick up my daughter from her temporary daycare, and today my daughter and I put everything together in less than an hour. It turned out really nice, especially considering how much I did on the fly.
This is something that even babies can do (I say "do" but you're going to be doing most of the work — but it's so cute and hopefully stress-free. I think the hardest part is going to Daiso!)
Easy Uchiwa for Father's Day That Babies and Toddlers Can Make!
You will need the following materials: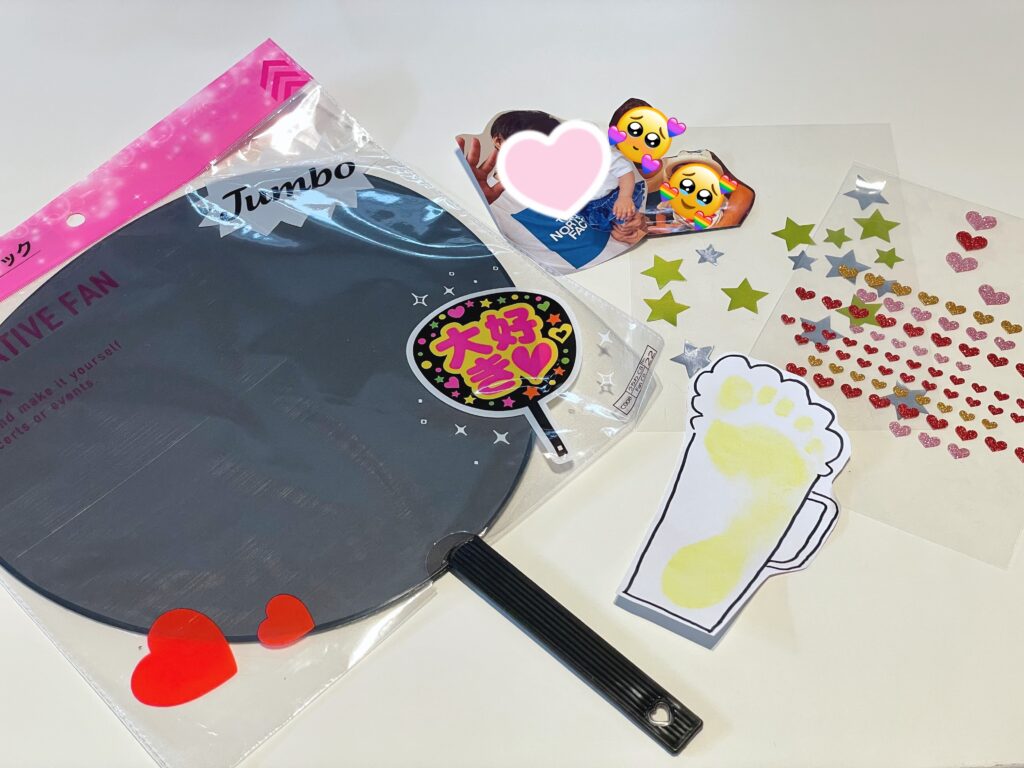 A blank uchiwa
You can get this at 100 yen stores. I was hoping to get a white one but my Daiso only had black. There are also clear plastic covers for these kinds of uchiwa, which tend to displayed right next to them. I think it's a good idea to get one to keep the finished product looking perfect for a long time.
You can also use shikishi, which is a paper board typically used for messages in Japan.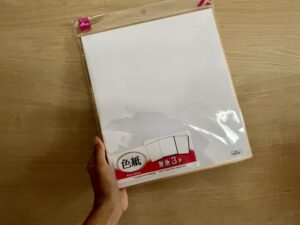 Stickers
I already had stickers at home so I decided to use those.
Pictures of your little one with their father
I chose photos of my daughter and husband that were taken on previous Father's Days (2020, 2021).
I printed them out on the following photo sticker paper from Daiso so that it would be easy to put onto the uchiwa and no gluing would be required.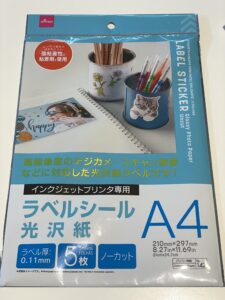 But if you do not have a printer, you can easily print out two photos at any convenience store.
A beer-shaped cut out of your child's footprint
The footprint should be in yellow (or brown if your husband likes stouts, etc). I used Palm Colors.
Make sure to clean your child's foot before stamping it onto pad (toddlers have super gross feet!). You may need to move the pad across their foot to make sure it is completely coated with the paint. Then stamp it onto a piece of the sticker photo paper. Again, you don't need to have this particular paper, a simple white piece of paper should be fine.
After stamping it, draw a beer mug around the foot, with the foam over the toes. Then cut out the beer mug. The photo paper can attract some random fibers etc from your child's foot so if that shows up, just wait for the paint to dry a little bit and then carefully wipe off any random specs using a tissue.
Crayons or Markers
If you're using a black uchiwa like me, try to use colors that will show up (white, light pink, yellow, etc). I used these markers.
Time to Decorate!
Now it's time for your child to decorate if they're able to! I peeled the back off the photo stickers and had my daughter paste it onto the uchiwa. After that, I let her go crazy with the stickers.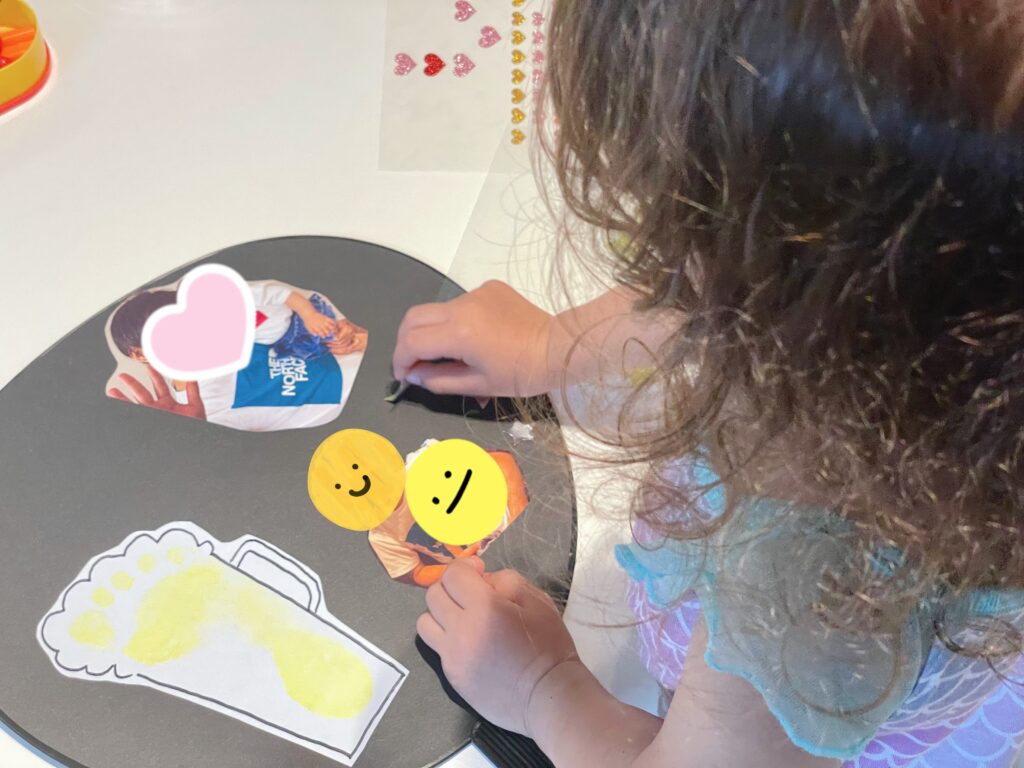 That took about five minutes. After that, I put one of the markers in her hand and helped her write "I love Dada!" before letting her decorate the back using the markers.
It's totally up to you whether you want to add more photos to the back, more stickers, and so on. I know my husband will display the uchiwa in his office, so only one side will be seen. This is why I felt it would be better for my daughter to just scribble on the back.
(I asked her to draw her father. Instead she drew me and Belle… and other random things!)
And there you have it!
Pair this with a beer glass or mug (I got my husband a Laputa one from the Ghibli Store), one of your husband's favorite beers, and some snacks (I found cheeseburger Pringles at LAWSON and I know he's going to love it!)
If you're looking for others Father's Day craft ideas, I've got you covered.
Have a great Father's Day!