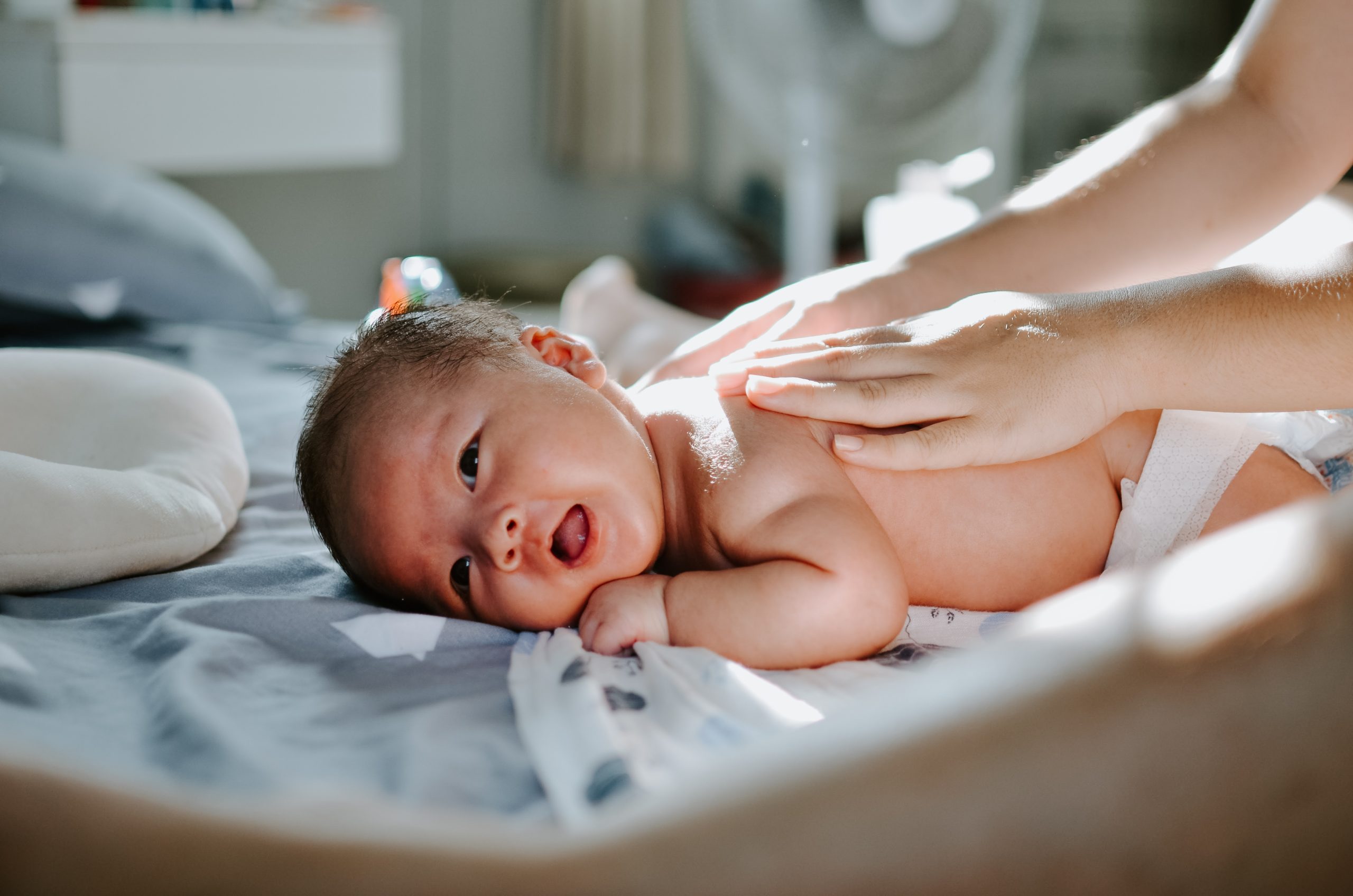 Parenting Classes in Japan
Last Saturday, my husband and I attended a parenting class for new moms and dads in the area. The class was three hours long and started at 9:30 A.M. (not ideal for those of us who work full-time and want to sleep in on the weekend) but it was surprisingly packed with fifty couples. For a country that is experiencing a population decline, there are still a lot of babies being born, at least where I live!
We were told about the class when we went to register the pregnancy and get the 母子健康手帳. The employee told us that the classes fill up fast so we needed to be quick when registration opened. We registered by phone at the beginning of February and the class was held mid-March.

The class was held at the local health center and was run by midwives and nurses. Everything was in Japanese (I was also the only foreigner there). We also received a small package containing a guide to childcare, a guide for mom and baby health and a guide for expecting dads.  
Class Content
Videos
At the beginning of the class, we watched a short video following an expecting couple and the birth of their child. The video looked like it was from the 80s so it garnered a few laughs from the parents-to-be. The nitty-gritty details of the birth of the child was not shown but we did see the newborn being handed to his elated and sobbing mother, which was moving. The video also showed the first few weeks of the baby's life, up until he was being taken to the temple for their Omiyamairi (first visit to the shrine). One part I found particularly interesting was when a doctor demonstrated how putting a baby into a rocking device that simulated the motion of the womb would immediately put the baby to sleep. I've been reading The Happiest Baby on the Block by Dr. Harvey Karp and he states something quite similar to this. I've gotta start working on my own way to simulate the womb for my baby once she's born! 

The video was followed by a brief introduction to breastfeeding and another video, this time on crying and the dangers of becoming frustrated and shaking the baby. To me this seemed obvious but of course, sometimes people don't know the dire consequences of shaking a baby or need a visual reminder.
Group Work
We had a short break and then were divided into small groups of four to five moms. Dads were grouped as well. It turned out that the organizers had arranged these groups based on where we lived and were hoping we had similarities, such as clinics, based on this. However, in my group, all five of us were going to different clinics. It was fun to talk with fellow expecting moms about our pregnancies and I did make two friends out of it, which was great. In our groups, we were also given a lifelike baby doll and were asked to hold it and pass it to the next person as if we were passing our own baby (I feel like I was terrible at this!). Then we had to guess how old the baby was. Everyone thought the baby was at least a month old and we were shocked to learn it was the size of an average newborn! We also had to listen to an audio clip of a baby crying and guess how long that clip was, and a dad from one group was right on the mark (2.5 minutes).
Next, a midwife demonstrated how to give a baby a bath. My husband and I had been watching videos on YouTube on this topic and it seems somewhat varied. For instance, some clinics put soap directly onto the baby's face and head whereas others recommend against it because babies are sensitive. The only thing that was similar throughout all of these classes/videos was washing the baby with a gauze washcloth and the method to wash their eyes (one wipe from the inner corner to the outer). 
Pair Work
We were divided once more, but this time worked with our spouses. The midwife recommended that the dads try to take charge when it came to this pair work as the moms would be learning everything at the clinic after they give birth. (Personally I would have liked to have time to try practicing myself as I don't really feel comfortable "practicing" on my real life baby!) 
Dressing the Baby
We practiced how to dress/undress a baby doll, from the diaper to the undergarments to the onesie. There were small details that we had to remember, like folding the velcro fasteners of the diaper in half so that it wouldn't scratch the baby's skin. Newborns are also so fragile so my husband and I were both a bit worried when it came to having to lift the baby's bottom to pull out the diaper. The midwife told us the angle we were doing it at was fine even though it felt too high. Can you tell we're newbies at this? 
Bathing the Baby
This involved undressing the baby, similar to the "Dressing the Baby" session, and then putting them in the bath. For me the scary part was having to wash the baby's back as we had to flip the baby over. There's also a lot to remember, like having all the clothing laid out in order under the towel to dress the baby quickly once they're dry. The last thing you want is a cold, unhappy baby. My husband seemed very confident so hopefully that confidence remains after the baby comes! We're also now starting to think about where is the best place to bathe the baby. So far we're thinking the kitchen table as there is ample space but this may change once the baby comes. For the bathtub, we want to use an inflatable one for the first few months as it seems gentle on the baby and then move to a plastic tub once she is bigger.
Dads Experience Pregnancy
I really enjoyed this one. The moms got to sit down and watch as their husbands tried on a vest with the boobs and a bump of a woman at around 40 weeks pregnant. They had to practice lying down and getting up, picking something up and general walking. A majority of men struggled, including my husband. When I asked him how he felt, he responded, "It was so heavy it was hard to move, and it's hard to get up when you lie down and to pick up stuff because you have such a big stomach." 

Yup, I'm only 24 weeks right now and I feel that way already! Thankfully my husband is a rockstar when it comes to picking things up for me and helping me with things like putting on my shoes.
 Wrap-Up
We finished the class with a brief word from one of the midwives in which she encouraged us to come and visit the health center if we had any problems or needed consultation with anything. My husband also exchanged LINE information with the dads in his group while I did so with the moms of mine.

I've been keeping in touch regularly with one of the moms who has traveled extensively abroad and is around my age, so I'm quite happy to have gone to the class. I really didn't have too high of expectations and I always feel a bit awkward as a foreigner attending these things but it turned out to be great.  

There are also several other classes available, such as maternity cooking, prenatal yoga, and so forth. Most are held during the day on weekdays unfortunately, so I am unable to attend, but if any of you pregnant ladies in Japan have the time, I highly recommend you look into it.