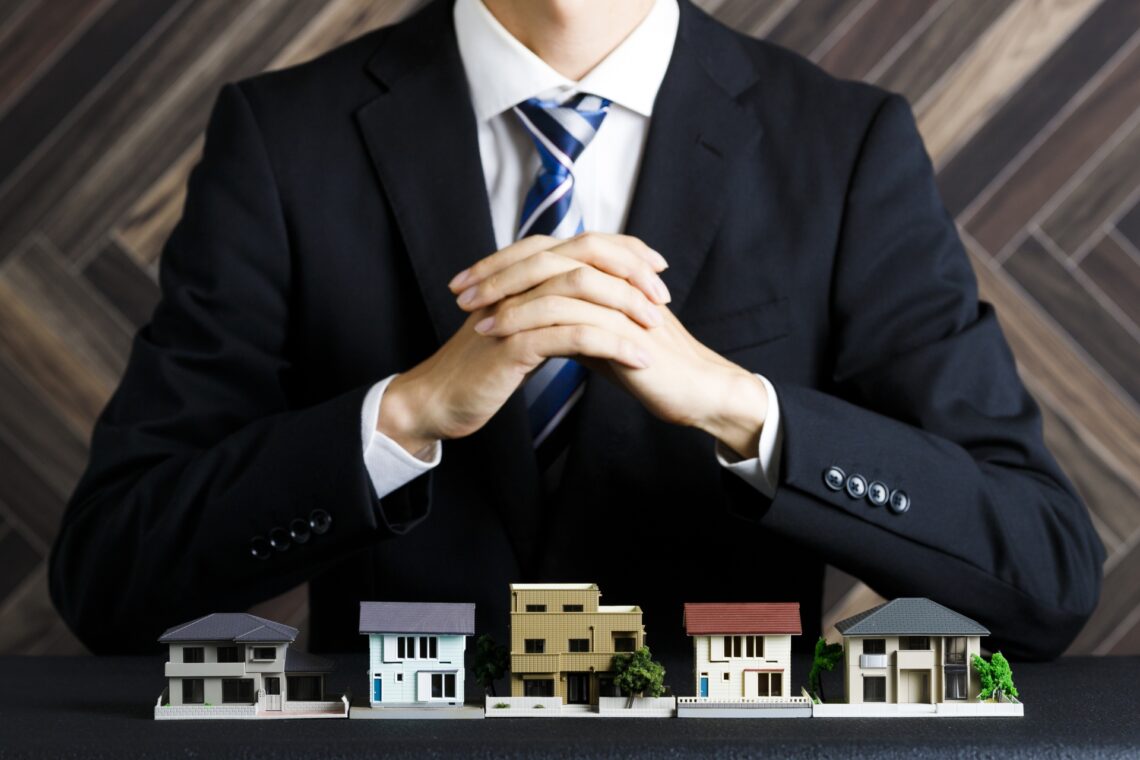 Housing in Japan: Types, Costs, and How to Rent/Buy
I've lived in Japan for almost a decade now and following the pandemic, my husband and I decided that it was time to bite the bullet and decide once and for all to live here permanently. That meant looking to not only buy a home but build one (at least, that's the plan for now as we look for land). I'll be sharing our journey in upcoming blog posts but I thought it was important to start with a brief overview of available housing options in Japan, how to rent, and of course, costs.
Hopefully, this will be helpful for those who are thinking of moving to Japan, in the process of finding a place, or live here and want to weigh their options.
Types of Housing in Japan: Share Houses, Apartments, and Houses
Share Houses
A share house is like a dorm in which you have a small room for yourself where you sleep and keep your personal belongings, and then shared facilities, such as the kitchen, living room, etc. It's typically the cheapest option when it comes to housing in Japan and can be a great way to meet people. A coworker of mine lives in a share house and really enjoys the company. The downside is that if another pandemic happens, it might not be the best place to socially distance yourself from others.
Apartments
Apartments in Japan come in two kinds:
マンション (mansion)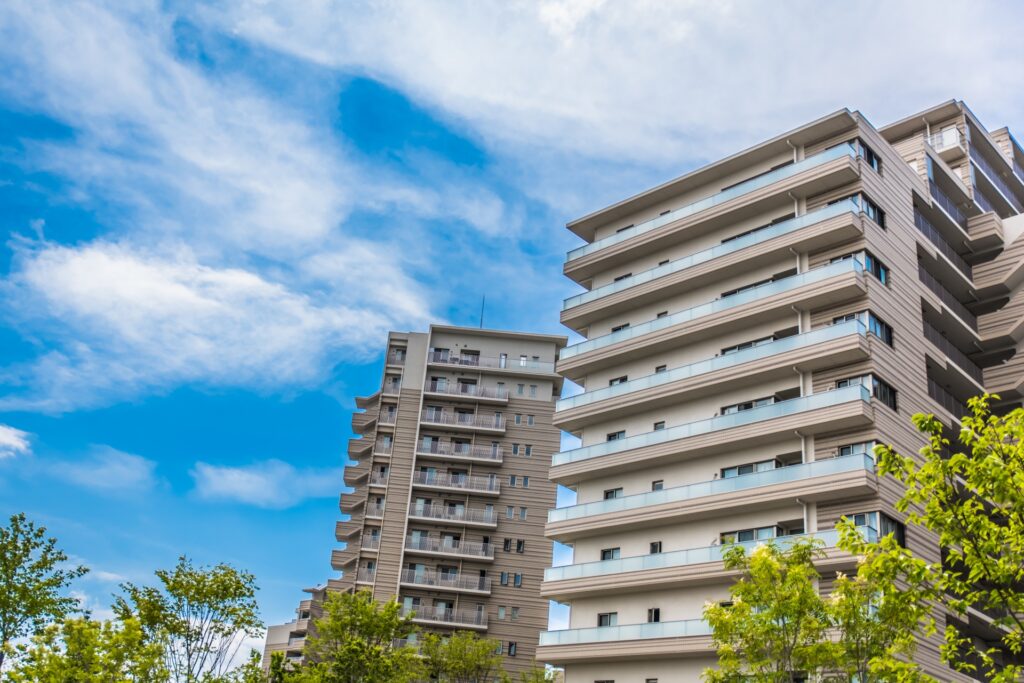 or アパート (apāto).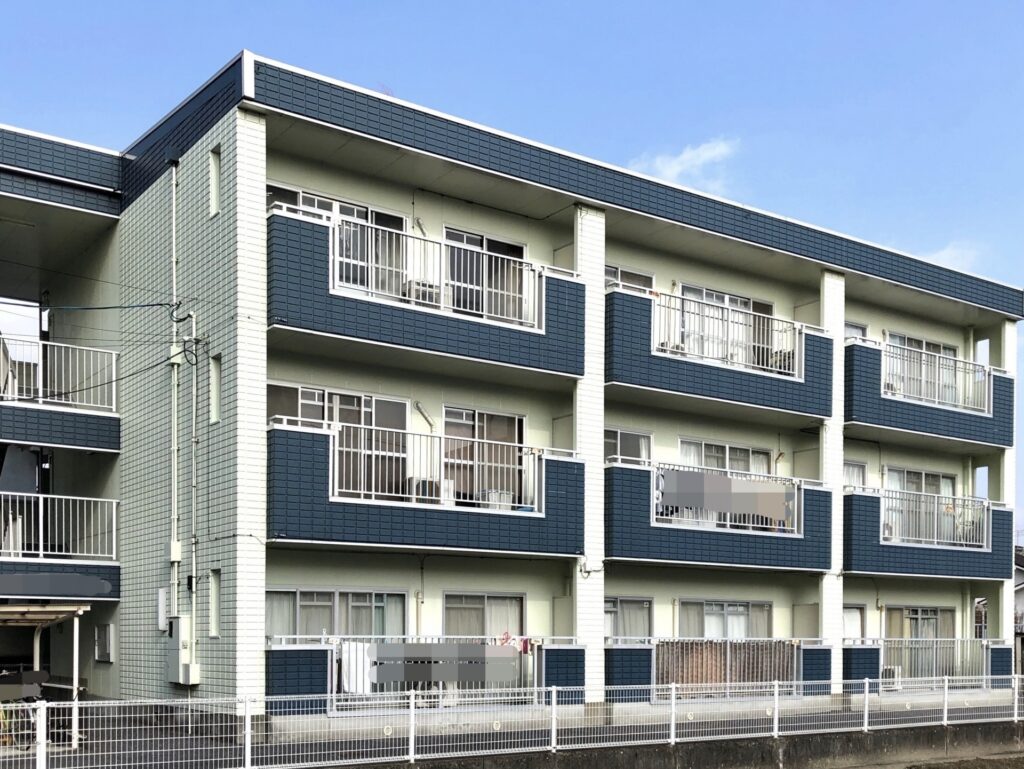 Mansion are typically newer apartment buildings with many floors, rooms, and made of steel and reinforced concrete. Apāto are smaller, usually consisting of two to three floors and with a wood structure or wood and steel. Their layouts are usually referred to as LDK: Living, Dining, and Kitchen. For instance, a 1K is usually just one room with a kitchen while 1 LDK will have one bedroom, a living room, a dining room, and a kitchen. The average size of a 1K/1LDK for one person is around 25m2.
If you're trying to decide whether to live in a mansion or apāto, mansion tend to have better earthquake and fire resistance as well as sound insulation but are also more expensive. Finding mansion to rent can also be difficult as most are for sale only.
Houses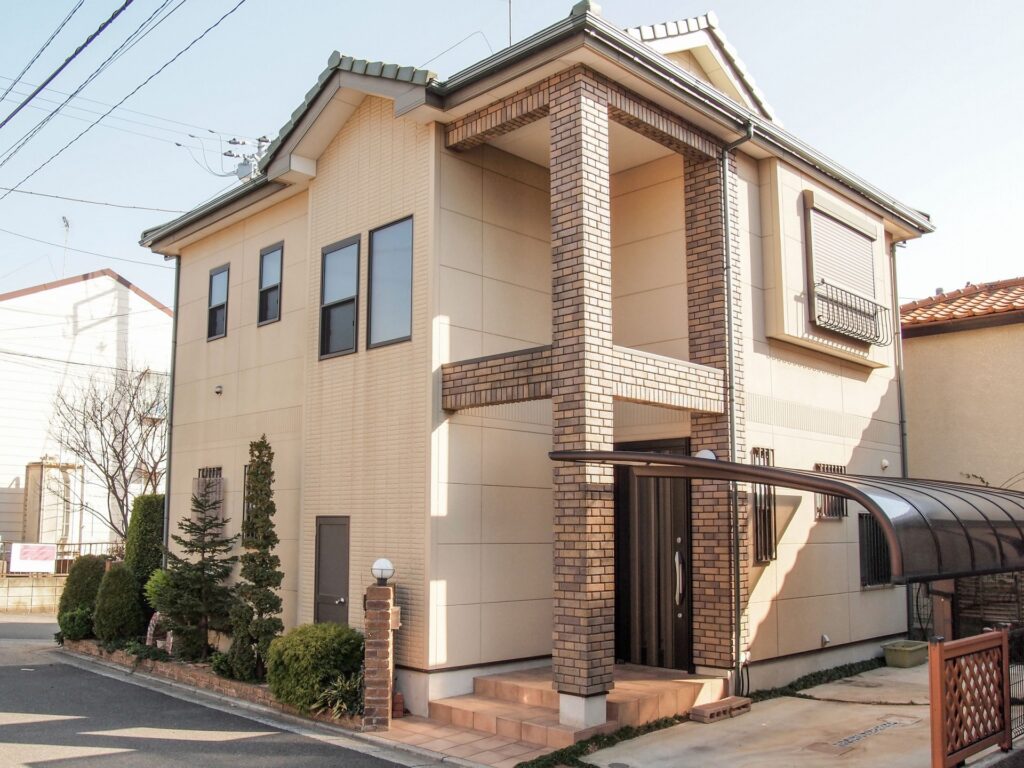 Houses in Japan are different than those in the west as they tend to be more compact and lack insulation. The value of a house also tends to depreciate over time unless you build the house in a really good location (such as within a ten-minute walk to a popular train station in Tokyo… and it's not the house that may become more valuable but the land).
Houses in Japan, especially in big cities, are also usually further from the station than apartments because the land around a station tends to be expensive and scarce. If you live in a big city, houses may also be quite tightly packed together, meaning your view might end up being the next-door houses or apartments and sunlight can be an issue.
We currently live in a house that was built about three years ago. I was worried about living in a house because I felt like it would be freezing and easy-access for insects. It is cold but not as cold as my in-laws' house in rural Hiroshima that was built fifty years ago, and I haven't seen a single insect in the year we've lived here (knock on wood). The location is also excellent, within a ten-minute walk to the station and several supermarkets, and our toddler can make as much noise as she wants, so we feel like we've really lucked out. However, similar to our neighbors, we don't open the curtains on the first floor because otherwise everyone walking by will be able to see in, so that lack of sunshine can be a bit depressing (and why we would prefer our living room and kitchen on the second floor when we build a house).
Cost of Housing in Japan: Renting an Apartment or House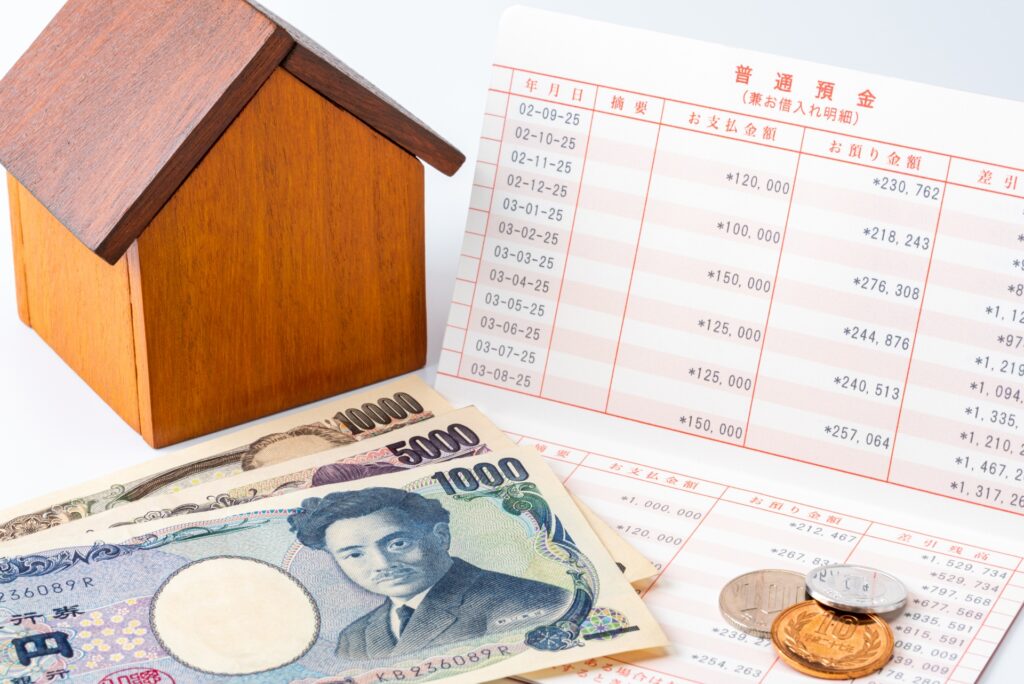 Unsurprisingly, the cost of renting an apartment or house in Japan will depend on several factors, such as size, distance from the station, train line, when it was built, etc.
For instance, according to LIFULL HOME'S, the cheapest 1K/1DK and one room (usually share houses) apartments in Tokyo are located in Hamura city, which is one hour west of Shinjuku. 1K/1DK/one-room apartments in this area are just under 40,000 yen a month on average. The most expensive 1K/1DK/one-room apartments are in Minato-ku, which average almost 130,000 yen a month.
However, that isn't to say that you can't find something affordable in areas like Minato-ku — some apartments are listed for as low as 60,000 yen per month, although they are small and quite old.
Places tend to be cheaper if they're small, located far from the station (that is, more than a 10 to 15-minute walk), if they're old, near a cemetery, and so on. In Tokyo, the east side tends to also be more affordable than the west. In the past, those with wealth lived on the west side while poorer people lived on the east, although presently it may be because popular areas in Tokyo such as Shinjuku and Shibuya are located on the west.
When I used to live in Yamaguchi prefecture, I paid 45,000 yen a month for a 1 LDK apāto that was about 35 m2 and less than a 5-minute walk from the station. It was old with worn tatami and a washing machine on the balcony, but as a JET, I didn't really have a choice at the time regarding where I could live, and it was spacious enough. When I moved to Tokyo, I paid more than twice that amount in rent for a 2LDK apartment that was an 11-minute walk from the station. However, it was brand new and my husband and I were the first tenants… which also meant we had to pay twice as much in reikin.
This brings up a crucial point — when you rent in Japan, you likely will have to pay additional fees and two of the heftiest are called reikin and shikikin.
Reikin (礼金) is a monetary "gift" you pay to the landlord as a thank you for allowing you to live in the property. Depending on where you live, this is either equivalent to one month of rent and then paid again every two years if you renew your contract (typical in Kanto), or a one-time payment equal to two to three months of rent (typical in Kansai). However, the amount of reikin you pay may also depend on the landlord.
Shikikin(敷金) is a deposit that is paid once and then mostly returned to you after you move out if you've kept your place in good condition.
A great option for housing where there is no reikin and sometimes no shikikin is called UR Housing. These are government-subsidized apartments and tend to be further away from major train stations, older than other apartments, and house many residents. UR Housing also offers discounts, such as for people under the age of 35, newlyweds (married for less than 5 years), or families with children under the age of 18. These discounts have limitations, however. For instance, these discounts only last for a certain number of years and you may be ineligible depending on your income.
Along with reikin and shikikin, there are other fees you may have to pay when you move into a place, such as:
Cleaning fee (クリーニング費)
Changing lock fee (鍵交換費・Kagi koukanhi)
Real estate agent fee(仲介手数料・Chūkai tesūryō)
Fire insurance fee(火災保険・Kasai hoken)
Guarantee fee (保証料・Hoshōryō)
When you rent an apartment, you also have to pay a monthly maintenance fee called 管理費 (kanrihi). If you rent a house, you usually don't have to pay this fee.
One thing to note is that sometimes inexpensive rental properties (or even those for sale) may be something called jiko bukken (事故物件). These are properties where something unpleasant has occurred, such as the previous resident passing away ( some natural causes, some not), a history of fires or floods, or other incidents. As people tend to steer away from these properties, they tend to be quite low-priced; however, you won't be told that it's a 事故物件 unless you ask the real estate agent directly (and then they are legally obligated to tell you if you're the first person to rent after the incident).
Cost of Housing in Japan: Buying an Apartment or House
Similar to renting, the cost will differ depending on where you live. Houses in rural Japan are very cheap, especially if you buy a used house, and spacious because there is a lot of available land. If you want to buy a place in the city, though, the cost will be significantly higher and the size much smaller, especially in central Tokyo. The cost of an apartment or house also varies according to whether the property is used or new.
Buying a Used Apartment or House in Japan
As the value of property in Japan depreciates over time, the moment an apartment or house is lived in, the price typically goes down, which means buying used property is more affordable than buying new.
In terms of a house, the cost of the land itself may go up but it's likely that when the house sold, the new owner will tear down the house at an additional cost. Considering this, if you decide to buy a used house in Japan, you can get a pretty good deal. In fact, you can find abandoned houses called akiya in some areas in rural Japan that are practically free!
This is especially a great option if you want to live in a large, traditional Japanese house in the countryside, but you'll likely not be living anywhere near public transportation.
Buying used will also allow you to see what the place actually looks like and the view as a new apartment or house may not be built yet (especially in Tokyo).
There are some downsides to buying a used apartment or house:
You need to do more renovations as the property is older
If the apartment or house was built before 1981, it may not be the best in terms of earthquake resistance since the building code underwent a significant revision in 1981 and required that all buildings be able to withstand large earthquakes.
Older houses can be quite cold due to poor insulation
Buying a New Apartment or House in Japan
Most people in Japan tend to gravitate towards something new if they decide to buy a property.
We looked at a few new houses that were already built (建売・tateuri) and at first found them to be quite affordable when you consider that the land is included in the price. However, these homes usually have poor insulation and are quite cookie-cutter in terms of design and layout, and considering that the cost of ads, model house fees, and salesperson fees are all built into the price, you never really how much was spent on actually building the house. In that sense, these properties can be overpriced for what they are.
Building a House in Japan
When building a house, you need to determine your budget for land and then for the house. The land is easy enough but the cost of your house will vary depending on how you want your house to be built.
The average price of land in Tokyo in 2020 per 3.3 square meters. We're starting to lean towards building a larger house right outside of Tokyo. The area seems quite nice and my commuting time would actually be shorter. pic.twitter.com/k6YtEnhXmL

— Kay 🌙 (@tinyintokyo) January 3, 2021
The easiest route is to go with a ハウスメーカー, which is a housing developer that handles everything from the design to the building of the house.
Major housing developers in Japan include:
These companies have model homes that you can tour to get an idea of what kind of house they build (although their model homes are of course the nicest kind of house you can get and pretty pricey).
We looked at model houses today to get a better idea of the kind of house we want to build. Baby A (who turned 1.5 today!) kept leading us to rooms and saying, "どうぞ", as if she worked there. She also surprised us by saying, "Wow, 広い!" and "すごい!" pic.twitter.com/tHOGP1jNEF

— Kay 🌙 (@tinyintokyo) January 11, 2021
Other options include going with a local small to a mid-sized company (地域工務店・chiikikoumuten) that has designers and carpenters. They're cheaper but it takes longer to build a house (one quoted us two years!). Another is to go with an architect and a house building contractor that the architect recommends (you can find a contractor yourself as well, of course). A good place to start is by looking through PASSIVE HOUSE JAPAN, which lists architects and house building contractors that focus on energy-efficient and eco-friendly houses.
As mentioned earlier, we are thinking about building a custom house in Japan. To be more specific, we're still looking at land but have narrowed down the architects we want to use as well as the area we are thinking about living in. Update: We bought land and are currently designing our house with a local contractor in Osaka!
Building a house from scratch is probably one of the most expensive options, next to buying an apartment or house in central Tokyo or Osaka within a ten-minute walk to the station. It's also more difficult to get a loan to build a house, and a much more complicated process, as the house hasn't been built yet and the timeline isn't fixed.
There are also more transactions involved when building a house. However, by building a house, you're able to get creature comforts like proper insulation (depending on the company), a big kitchen, plenty of storage space, and best of all, everything is customized to your liking. It's a long and costly process but if you're planning on living in Japan permanently like we are, it may be an option to consider, especially if you live in the countryside as land tends to be quite cheap.
This is just a brief overview of building a house in Japan. For more, read about our experience with buying land to build a custom house in Japan.
Housing in Japan: How to Rent an Apartment or House
There are many sites in both English and Japanese where you can look into available housing to rent (借りる・かりる) in Japan. Below are some of the major ones in Japanese to find rental properties (賃貸物件):
The sites above help you search for a place based on train line or area, and from there you can filter your options according to size, price, distance from the train station, etc. You can even select to see only housing results that don't have reikin or shikikin.
(I am aware of several English-language sites but haven't used any to find a place, so if anyone has personal experience with a company and can recommend it, please let me know!)
You will likely need a guarantor if you want to rent a place in Japan. The guarantor is legally required to pay for your rent if you fail to do so. This system has changed over the years and recently it has become more common for landlords to require prospective tenants to use guarantor companies instead of an acquaintance or family member. The average cost of using a guarantor company is equivalent to half-a-month or one-month of rent when you first move in and then at a reduced cost when you renew your contract.
So when is the best time to find a place and move?
April is the beginning of the fiscal year in Japan and when people (particularly university graduates) typically start new jobs, which means that January to March is the peak moving season in Japan. If you want to find a good place to live, especially in a big city, you should start checking the sites above as soon as possible from December to February. The earlier the better. However, if you move during this time, moving fees are higher than usual. After that, the fall (September and October) is probably the next busiest season as it is in the middle of the fiscal year and company employees might get transferred.
When we were looking for a new place to live last year, I checked SUUMO and LIFULL HOME'S every morning and evening for a month straight in late March. (This is not the best time to search for a place as people are already in the process of moving and there are not many available listings.) However, we lucked out and when the house we're currently living in popped up late one evening (a relatively new 3LDK that's a ten-minute walk to the station), my husband called ten minutes before the real estate company opened the next day to secure a viewing. We were the first people to call and within the hour, four other people called after us to see the house, so good property goes fast. Some people even decide to rent a place without even looking at it!
What should you consider when looking for a place?
This is subjective but for my family, we consider the following:
What's the area like?
Are there grocery stores nearby? Convenience stores? How many? If you're a parent, how about daycares and schools? You may also want to consider the safety of the area.
How far is it from work?
Some people, like another coworker of mine, don't mind a commute that's more than an hour-long because they can have time to themselves (she has very energetic twins so I'm not surprised!).
What's the commute like?
Tokyo is notorious for its rush-hour commute but some train lines are not as harsh as others. Standing for more than 30 minutes and possibly being crushed at some point is a nightmare for me and my husband who had to take the Chuo Sobu line a few years back. We're willing to live far from the hotspots in Tokyo to have breathing room and sometimes even sit down during our commute to and from work.
Do you want to live in a house or an apartment?
Houses tend to be more expensive and can be colder than apartments but the nice thing is that you don't have to worry about hearing your neighbors (or them hearing you). You also don't have to wait for an elevator in a house or apato. I was hesitant about living in a house at first but living here made my husband and I realize that instead of buying a mansion, we wanted to build a house, so we're glad we were able to experience different kinds of rental properties before settling on one to buy/build.
How far is it from the train station?
We once lived in a place that was spacious and cheap, but a 17-minute walk from the station with lots of traffic lights. If you don't mind taking a bus or riding your bike to the station, distance might not be such an issue.
How old is the building?
Older buildings are cheaper but may be noisier, home to insects, have poor infrastructure, and so on. When we lived in an older apartment, we could hear almost everything going on in our neighbor's apartment, which was far from ideal.
What is the layout like and how is the size? What's included?
Sometimes a place seems great on paper until you actually see the place. We once looked at a spacious house that for some reason had the washer in the kitchen. Older apartments and houses can have Japanese-style squat toilets as well. Some places might also not come with a stove or any air conditioners.
What floor is it on?
If you're planning on living in an apartment, the first floor can be quite cold and easier for certain unwelcome insects to get inside. However, if you have kids, the first floor or the second floor (if there's parking or cars or bicycles underneath) may be something to consider as children can noisy and bother the resident below. We're quite glad we live in a house right now because our toddler loves to stop around from 5 AM and I imagine if we had someone living below us, they wouldn't be too pleased.
What is the view like?
We lived on the first floor of an apato when we first lived in Japan. The view was the neighbor's concrete wall and it was… depressing. After that, we decided we needed some kind of view, preferably not that of another building, and sunlight. Housing listings in Japan also let you select the direction the house or apartment is facing as places facing the south have more sunlight. If you're not home much, you may not care about this.
What is the cost?
This is pretty obvious but on top of rent, it's important to think about additional costs such as reikin, shikikin, maintenance fees, moving costs, etc.
LIFULL HOME'S has ranked popular areas and their average rent in Tokyo for singles and families on their website, which might help in narrowing down where to live. Below is a translation:
Popular Stations and Average Rent for People Living Alone (1DK, 1K, one-room)
Kichijoji Station (78,700 yen)
Ikebukuro Station (91,400 yen)
Ebisu Station (129, 970 yen)
Nakameguro Station (126,300 yen)
Waseda Station (87,800 yen)
Popular Cities/Wards and Rent for People Living Alone (1DK, 1K, one-room)
Shinjuku Ward (102,200 yen)
Nakano Ward (88,100 yen)
Shibuya Ward (116,800 yen)
Chuo Ward (111,900 yen)
Minato Ward (129,300 yen)
Popular Stations and Average Rent for Families (2LDK, 3DK, 3LDK, 4K, +)
Mitaka Station (188,900 yen)
Hikarigaoka Station (145,400 yen)
Kameari Station (120,200 yen)
Chitose-karasuyama Station (146,300 yen)
Rokucho Station (120,800 yen)
Popular Areas and Average Rent for Families (2LDK, 3DK, 3LDK, 4K, +)
Machida City (95,800 yen)
Katsushika Ward (117,100 yen)
Adachi Ward (123,400 yen)
Hachioji City (89,800 yen)
Nerima Ward (136,000 yen)
---
I hope this look at housing in Japan has been helpful. Is there anything I missed that should be mentioned? What's your experience with living in Japan, and if you're planning on moving here, what are your concerns, if any? Let me know by leaving a comment!