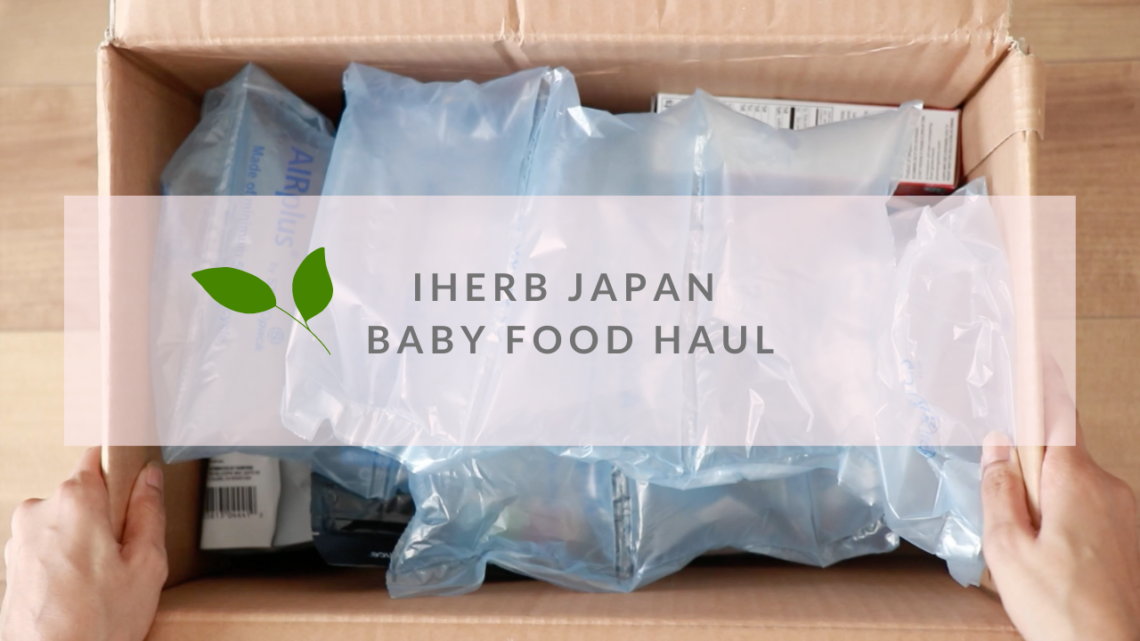 Baby Food from iHerb Japan
Curious about where to get foreign-brand baby food in Japan?
iHerb is a great online store to get natural products for you and your baby, and they carry brands you might be familiar with like Gerber and Happy Baby. I admittedly never used iHerb until after my daughter was born but I wish I had discovered it sooner because I probably would have gotten my prenatal vitamins from there!
One reason I started using iHerb to order baby food is because some Japanese moms on Twitter posted about using it to get Gerber Rice Cereal. It was pretty exciting to find out that it was possible to get Gerber products, a brand I'm familiar with, delivered to Japan and with free shipping with a minimum purchase!
For those of you who may be interested, here are a few baby food items that I've gotten from iHerb over the past year: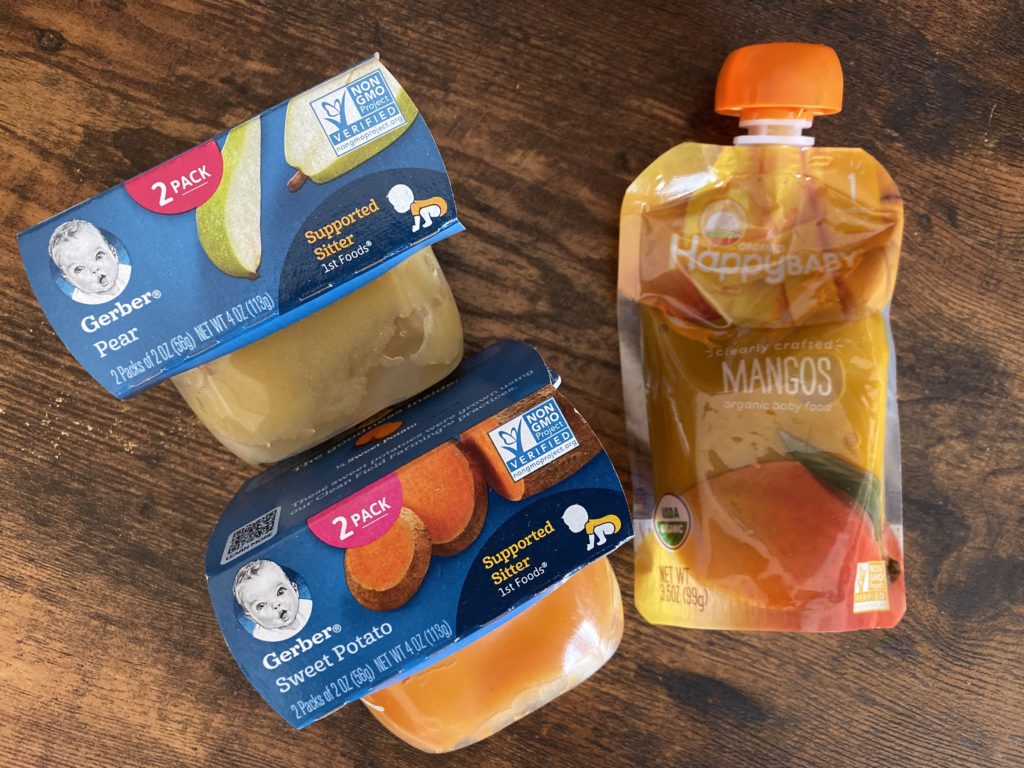 When my daughter first started solids, I got her these Gerber Sweet Potato and Pear purees as well as this mango one by Happy Baby. I believe I gave these to her when she was 6-7 months. Apart from sweet potato, Japanese baby food brands don't make ready-made pear and mango purees so it was nice to be able to get these. Of course you can make it yourself too but that depends on the season and mangos can be quite pricey! The sweet potato one was great to have on hand whenever my daughter had constipation.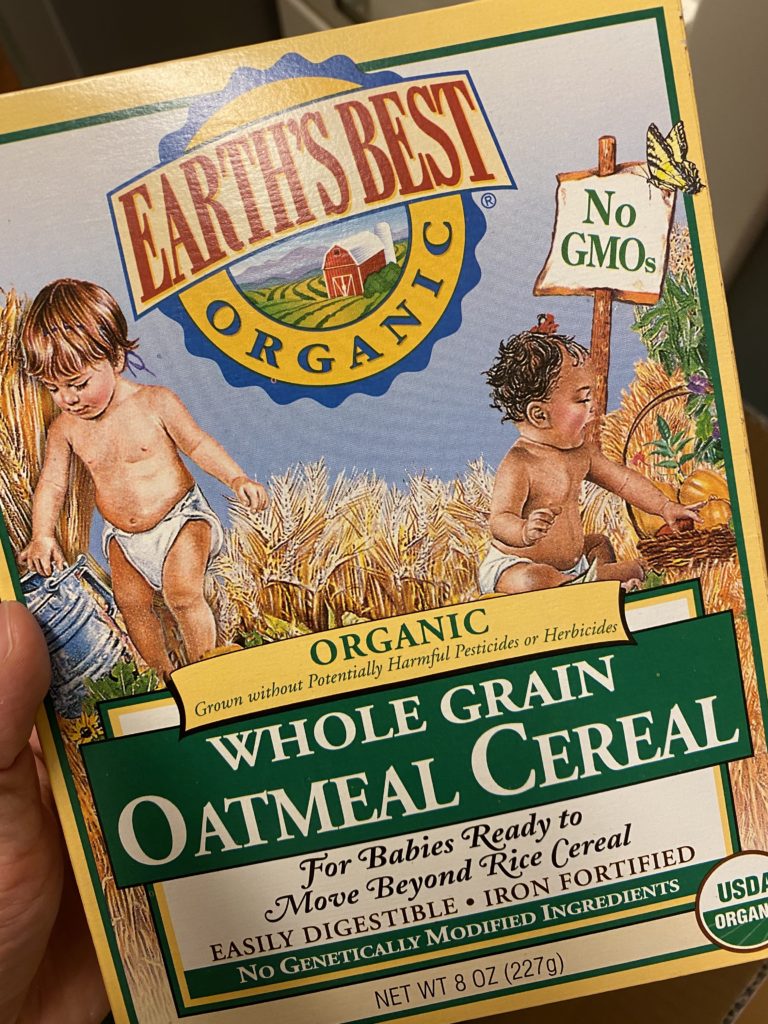 I started giving this whole grain oatmeal cereal by Earth's Best to my daughter for breakfast when she was 6 months old. I didn't make too much at first, maybe about three tablespoons but she really enjoyed it. The only gripe I have with this is the packaging as it's difficult to pour the oatmeal without making a bit of a mess. Because of this, I would recommend Gerber ⬇️ over this brand.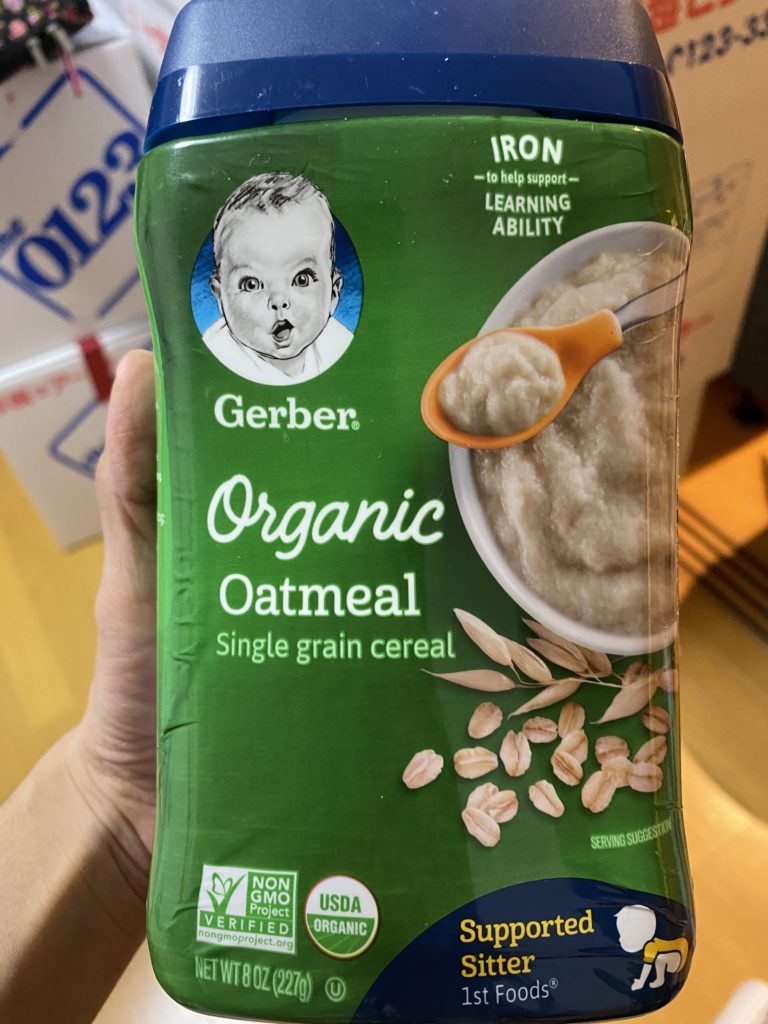 Gerber has an excellent variety of oatmeal for babies and the packing makes it very easy to pour and leaves no mess. My daughter has had Gerber oatmeal like this single grain cereal for breakfast almost every morning since she started solids. This is the first one she had at 6 months. Sometimes I added some mashed banana to it as well, which she really enjoyed. There's no set amount of formula or breastmilk you should use when making this so there's some trial and error to find out what consistency your baby likes. Also keep in mind that you must use this within a month after opening the package.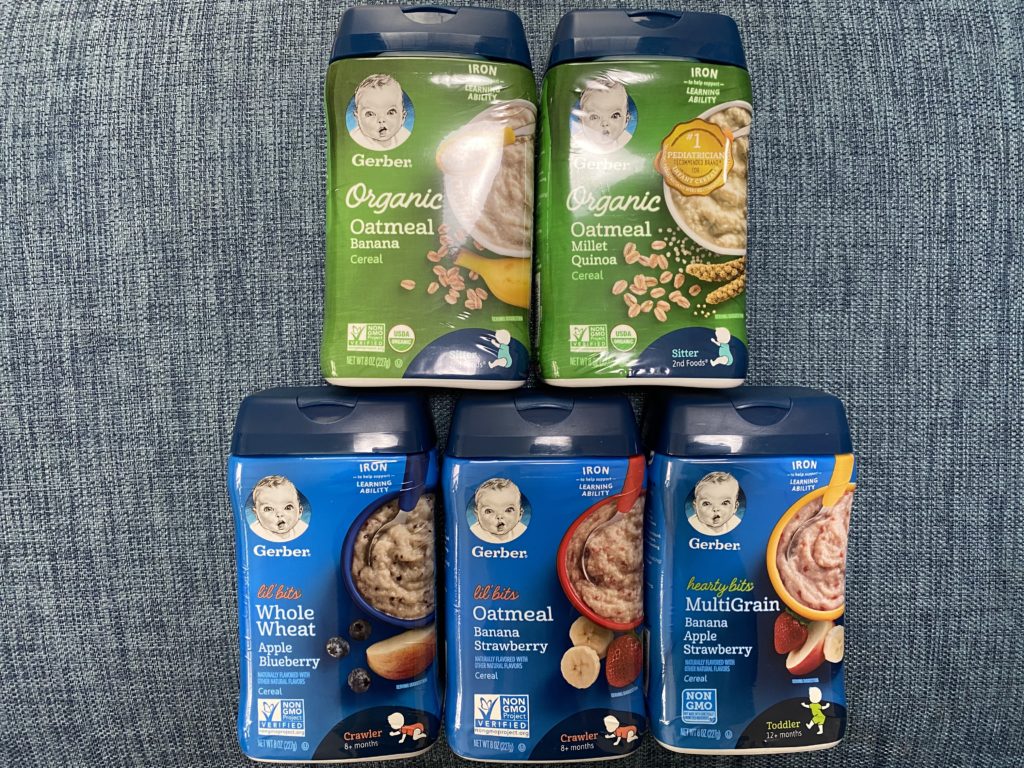 When she got older, I transitioned her to these Gerber oatmeals:
☆ Organic Oatmeal (Millet Quinoa)
☆ lil bits Whole Wheat (Apple Blueberry)
☆ lil bits Oatmeal (Banana Strawberry)
☆ hearty bits MultiGrain (Banana Apple Strawberry)
She liked almost everything except for the Whole Wheat Apple Blueberry one. By the time she was 10 months, she didn't like having only oatmeal for breakfast so I had to make her a set breakfast consisting of bread with some sugar-free jam, bananas (no longer mashed but on the side), and her oatmeal.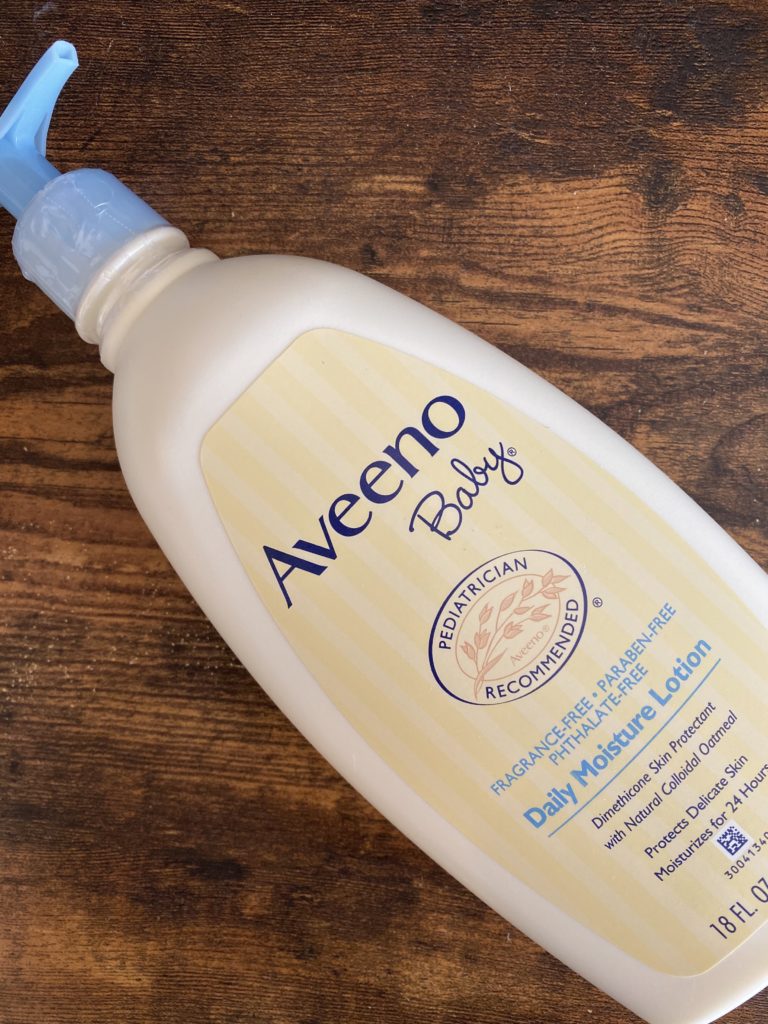 This is not baby food but it's something I'm really grateful that iHerb sells! I have eczema and Curel and Aveeno are the only lotions I can use that won't cause my skin to flare up. This is why when my daughter started having some reactions to Japanese baby lotions, I got her this Aveeno Baby one from iHerb. I've been using it on my daughter for a year now and she hasn't had a problem with her skin since. I also love the pump, which Japanese baby lotions don't have, and the large size means that it lasts for a while.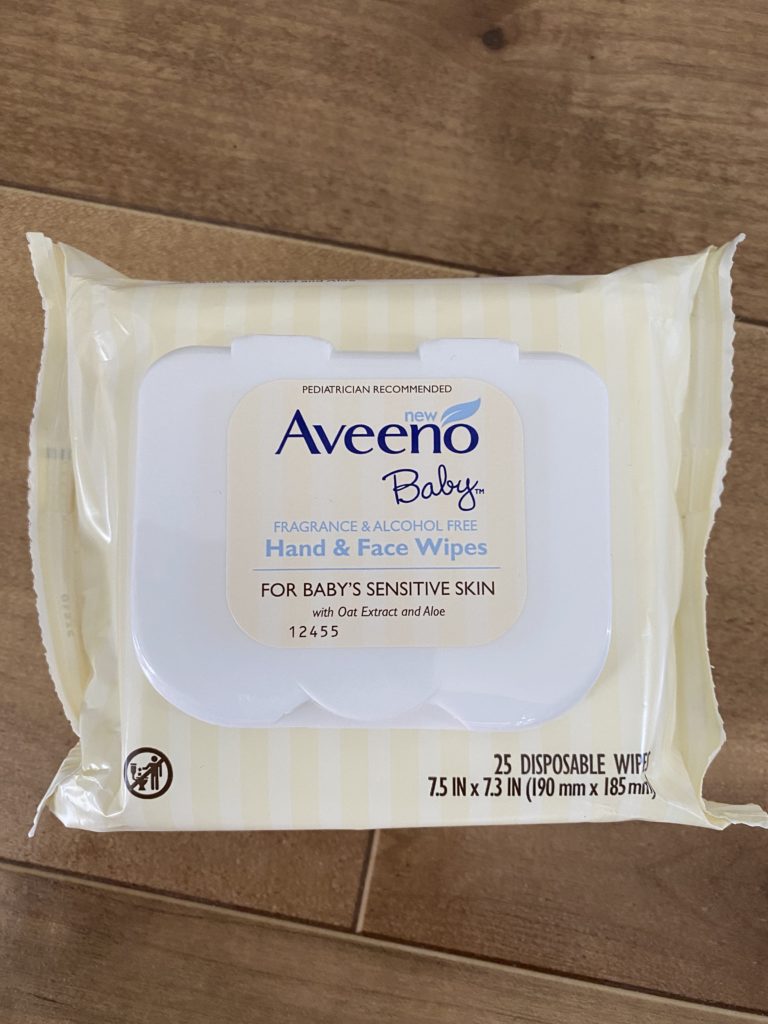 When she was younger (around 5-9 months), she also had a reaction to Japanese-brand 手口ふき (hand and face wipes) so I got her this package of Aveeno Baby Hand & Face Wipes. They're expensive but it's worth it to protect your baby's skin, especially when you're on the go. Now she's able to use regular 手口ふき (specifically SmartAngel, a Nishimatsuya brand) without her skin turning red but I'll definitely invest in these again if needed.
You can check out this unboxing video to see my latest purchase from iHerb, including a few things for the parents as well!

In the video:
☆ Happy Baby Superfood Puffs (Kale & Spinach)
My daughter is OBSESSED with these. She also likes to shake the bottle before demanding more, which is super cute. I also prefer this lid over the Gerber Puffs one as it's attached.
☆ Happy Baby Superfood Puffs (Strawberry & Beet)
☆ Gerber Puffs Cereal Snack (Strawberry Apple)
☆ Gerber Lil' Crunchies (Mild Cheddar)
☆ Gerber Soft Baked Grain Bars (Strawberry Banana)
☆ Plum Organics Organic Teensy Soft Fruits Snacks (Berry)
If you're interested in any of these products, click on name (which links to the product) and get 5% off!