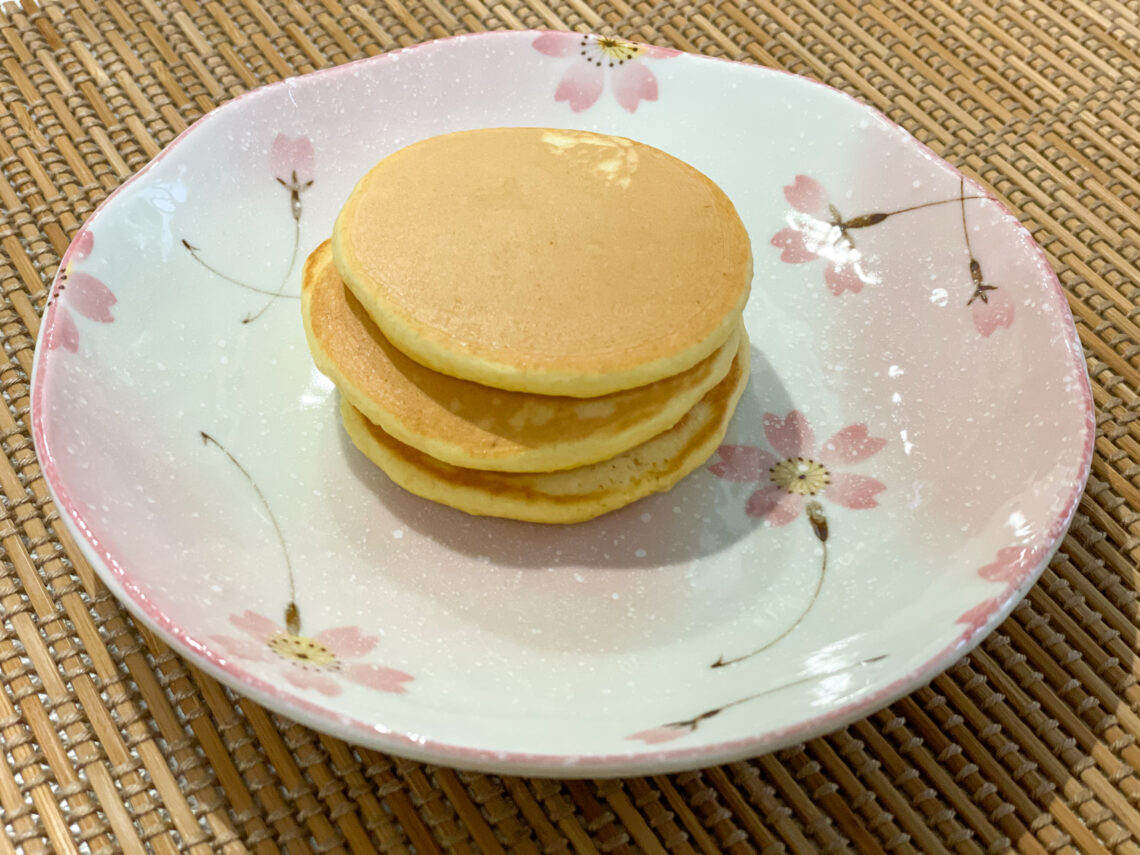 Recipe: Okara Pancakes for Babies and Toddlers
When my daughter turned 9 months, I was very excited to start introducing her to different kinds of food and finally make something new for breakfast — pancakes. I initially used Wakodo's ready-made pancake mix, which is super easy to make because all I need to add to the pancake mix is water. It also comes in different flavors like plain, spinach and komatsuna, as well as kabocha and sweet potato, so I (and my daughter, of course) liked the variety. However, I wanted to try making pancakes myself so I knew exactly what I was putting into it, and I had heard about this superfood called okara that mothers in Japan put in pancakes and baked goodies.
Okara consists of soybean pulp, which is the residue left over after making tofu or soy milk, but unlike the wet texture of tofu, you can get okara in powdered form, which resembles flour. It's packed with nutrients such as fiber, calcium and protein, so I feel good using it to make pancakes for my daughter. Okara is denser than flour and can taste a bit chalky, which is why I tried several okara recipes for my daughter before finally finding the perfect balance for her. As you'll see below, this recipe doesn't use too much okara, so it's great for babies with especially picky palates. These okara pancakes are not only healthy but also fluffy and freeze wonderfully.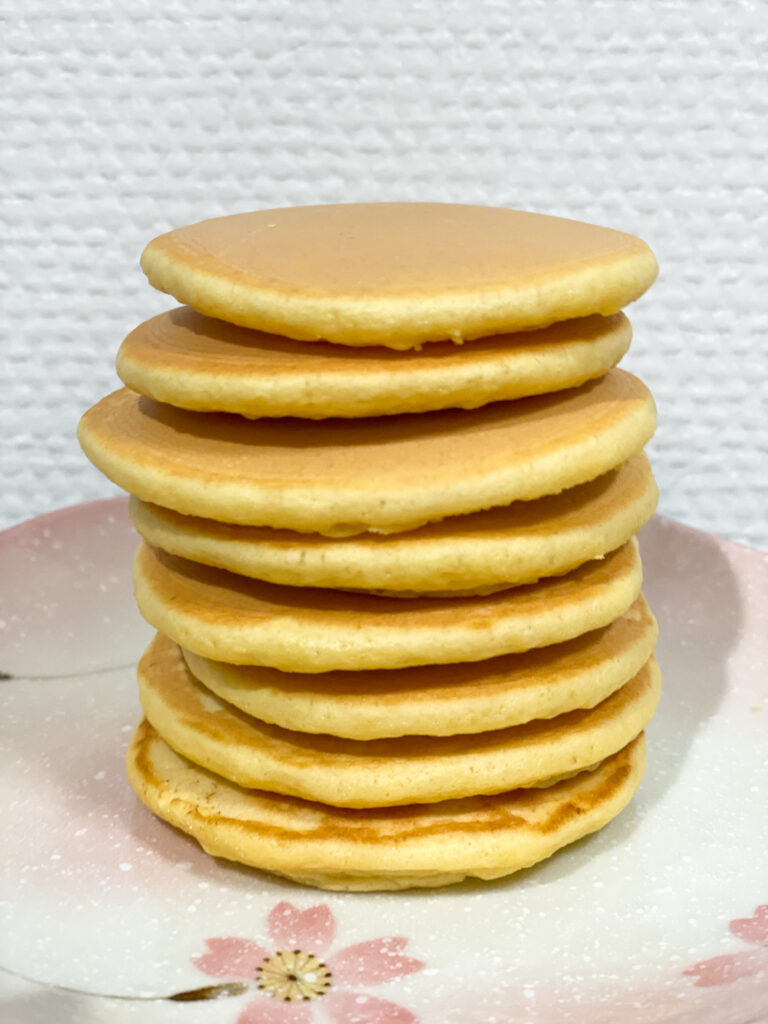 My favorite go-to breakfast meal-prep for my daughter!  
Okara Pancake Recipe for Babies and Toddlers
This recipe is recommended for babies 9 months and up
Yield: About 12 mini pancakes
Prep Time: <2 minutes
Cook Time: ~10 minutes
*Total time: under 15 minutes
*Note: I like to make two pancakes for my daughter at first and then go back to make the rest while she's eating. Cooking all the pancakes takes about 15 minutes, depending on how many you're cooking in the frying pan or hot plate at a time.
Ingredients
60 g of white or whole wheat flour
1 – 2 tablespoons of okara powder
When first introducing okara to your little one, it's best to use 1 tablespoon. The batter will be a bit runny and pancakes flatter than in the pictures. You can reduce the amount of milk by 10-20 ml if you're using only 1 tablespoon of okara and want thicker batter. Two tablespoons of okara will give you the same pancakes as shown in the pictures.  
1 teaspoon of baking powder
1 egg
1 tablespoon of maple syrup or sugar
It is recommended that babies under 1 steer clear of maple syrup
100 ml of milk
Directions
Mix all the dry ingredients together (flour, okara, and baking powder).
In a separate bowl, mix all the wet ingredients together (first whisk the egg, then add the sweetener (maple syrup or sugar) and lastly milk).
Add the wet ingredients to the dry. Mix until combined.
Warm-up a frying pan on low to medium-low heat.
Pour the pancake batter onto the pan. I like to add a tablespoon of batter to the frying pan to make small pancakes that are easy for my daughter to hold and feed herself. In my particular frying pan, I can add two tablespoons at a time to make two pancakes.
Flip the pancake(s) after bubbles start appearing on the top and popping.
Once the other side is done, plate and serve.
Pancake tips
☆ Don't overmix the batter! If you do, you risk the pancakes becoming flat instead of fluffy. If you're worried about flour clumps, let the batter sit for about 15 minutes before frying.
☆For extra yummy pancakes, try adding some pumpkin spice to the dry batter! I get my pumpkin spice from iHerb. (It's also great for oatmeal!)
---
If you tried this recipe, please let me know how it went by leaving a comment below!