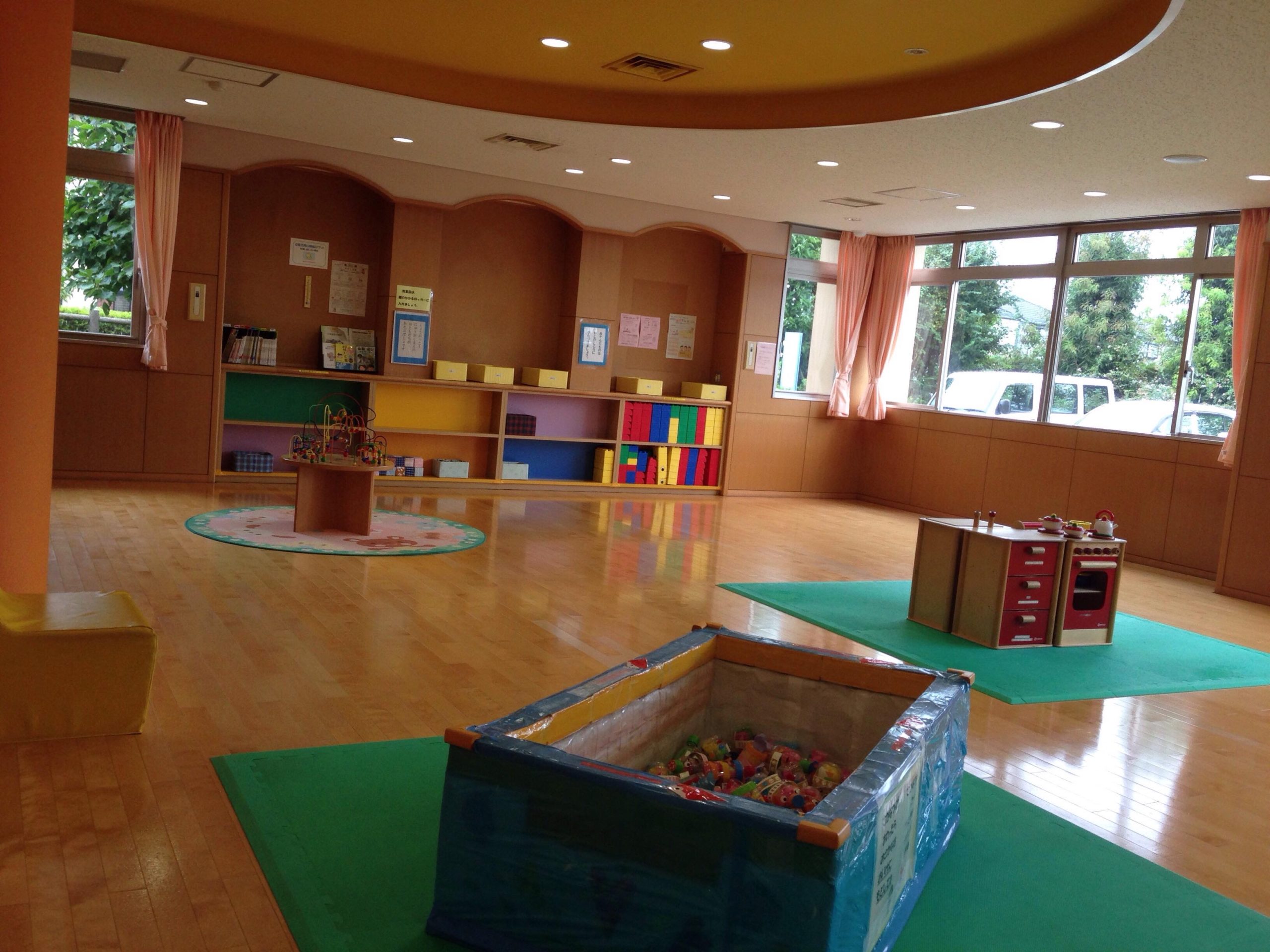 Places to Take Baby in Japan (Summer-Edition): Jidoukan and Shien Centers
This is a special guest post that comes from Candace, an illustrator raising a soon-to-be three-year-old in Saitama, Japan. She's a good friend who reached out to me when I was pregnant and gave me not only a lot of great advice but also support, which I really needed, especially after my daughter was born. Now I always try to run my articles by her to get her opinion (as my mama senpai), so when I asked her what she did to keep her summer baby cool, she offered to write a piece about jidoukan and kosodate shien centers in Japan to hopefully help other parents out there.
---
I know that with the pandemic, it might be a bit tasteless to recommend public places meant for gathering, but with optimism, please let me. For those who are going to be raising their babies in small apartments, like many of us here must, I recommend checking out your local kosodate shien centers (子育て支援センター) and jidoukan (児童館), especially during the summer in Japan. These places are free and they vary by city/ward.
Shien centers are run by a city or ward and offer a free space for babies and very young children (pre-k) to play. The staff at the shien centers are trained to give advice on raising children and the support offered by the city. Mine was happy to go the extra mile and call around to find out which hoikuen (daycares) had openings for my baby when the one that we were accepted to turned out to be too far from a prospective job. They also offer a variety of other services such as measuring and weighing babies (this is available on special days or at any time depending on the center). My local shien center in particular was our go-to place for the summer when my baby was under a year old because they had twice a day dancing and story time! I started taking my daughter from when she was four months old. I was not working at this time so it was almost necessary that I take her out of the house for my own mental health. It was also really nice to see other babies her age just to feel less lonely, even if we didn't become bffs with anyone right away. Some shien centers close for an hour for staff to eat lunch, so I either packed a lunch to eat outside in the shade, or ate nearby since there was usually at least a convenience store or a cafe to stop at. 
Jidoukan are indoor centers for children from ages 0-18 that are also run by a city or ward. Many jidoukan also offer temporary childcare if you want your baby to be in a safe, cool place in the summer while you run an important errand instead of dragging them out with you in the heat. I never used this service but I know many who considered it a lifesaver while they had, for example, dental surgery in mid-July with a five-month-old. I recommend checking out your local jidoukan and seeing their rules and regulations. I'll give a brief overview of my experience.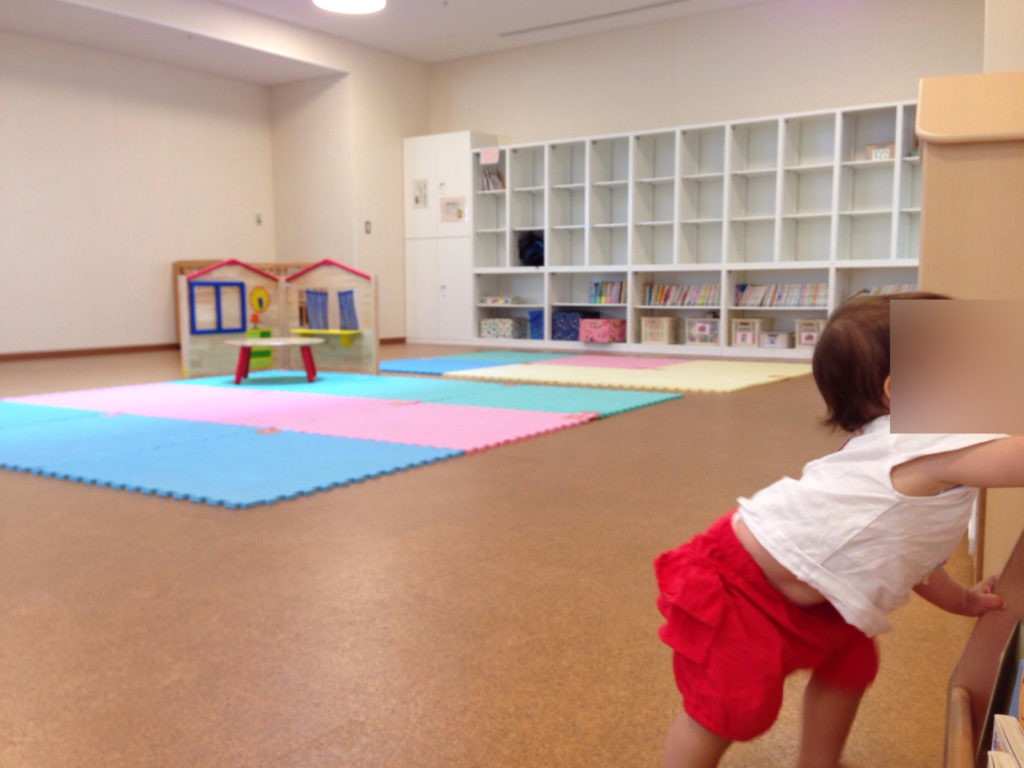 The jidoukan in the city my daughter spent her first two years were tucked into libraries, for the most part, and the staff were friendly but very hands-off. They hosted special days for babies under one but only once a month. They would lay out blankets and toys in the big open room that older kids usually played in, and moms would gather before a final story time and song. There was one in another city I often went to and the staff were numerous, often watching children temporarily, and engaged my daughter all the time. The city we live in now has a huge two story jidoukan less than a ten minute walk from our house with tricycles in a small gymnasium, a room full of bean bags and foam mats, etc. Small children are recommended to stay in certain rooms and/or come before noon, but there are no restrictions (sans pandemic). There's another jidoukan a bit more of a walk away with a ball pit and a piano.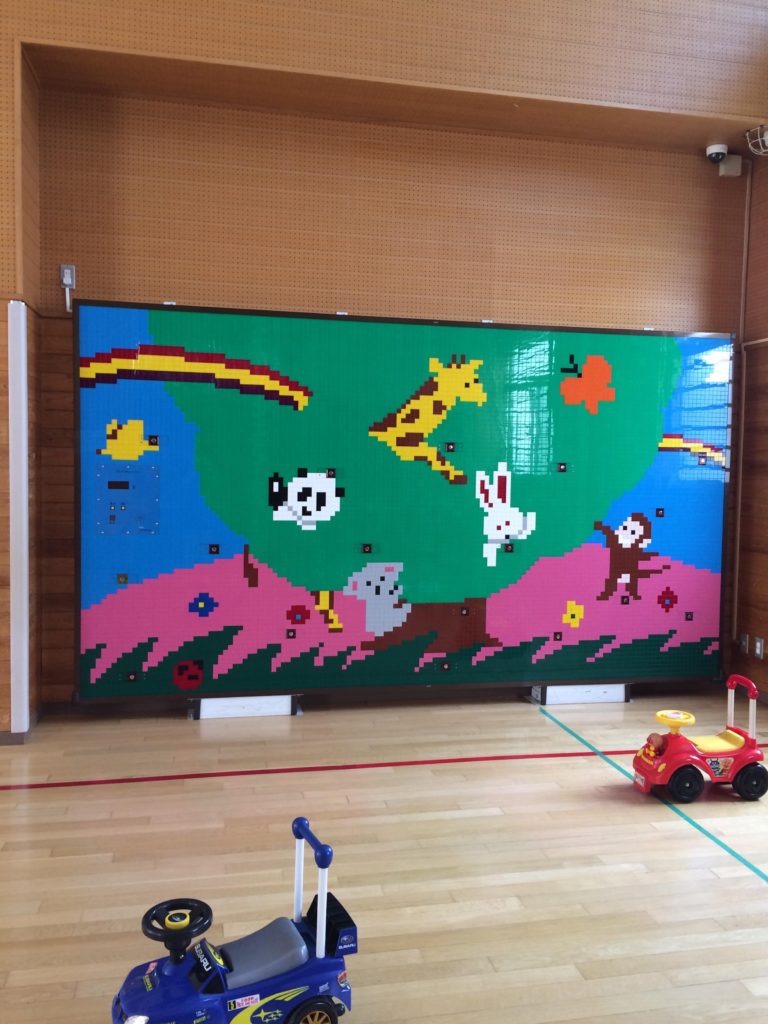 Although we haven't gone as often since my daughter has gotten older, it is still fun to pop in once in a while. The staff are great at remembering little details about us and she loves having someone to play with, be it the 'sensei' or the other kids there with their parents. I'll admit it was also nice to have a bit of a breather and just spectate for a while. It's a good way to socialize a bit more organically as you have opportunities to interact with other moms through your baby, without being forced into one-on-one conversations. I've made a couple long-lasting friends from random jidoukan encounters.
One thing I'd keep in mind with jidoukan with young babies (say 18 months and under) is that after 2pm there can often be a sudden influx of kids coming after yochien or elementary school. Some jidoukan have the play areas sufficiently separated for elementary school kids to play on their own, but it's amazing how difficult it can be to keep your toddler safe from rambunctious (and often unsupervised) pre-k kids! We often found ourselves packing up early if they came in and started throwing balls around, running and screaming, etc. For this reason, although many jidoukan are open on Saturdays, we mostly avoided them to avoid older kids.
For those with walking babies, our schedule from 10-24 months often looked like this:
– Breakfast at home
– Morning park time (playing with the water from the faucets with measuring cups in a bowl in the shade was a favorite activity)
– Lunch at home or in the park
– Napping/resting at home during peak heat
– Walking to the jidoukan and spending time there from 2-4:30 when they closed
– Supermarket (I realized later how rare this was, but our supermarket actually had its own little nursing/changing room separate from the restrooms)
– Home for dinner
Unfortunately with the pandemic we mostly stick to parks now, and the parks with free splash areas may not open this year, but I had a comfortable first summer at the jidoukan. If you live in a somewhat less crowded area, there are many parks that have free water play for kids from later summer to early autumn. You can search for 水遊び 公園 (parks with water play) or じゃぶじゃぶ池 (splash pads) for more general results. For example, the Saitama Children's Zoo has a splash pad open in summer that we spent 60% of our time in during our last summer visit.
There are also places where your children can get really dirty. My favorite is Nerima Ward's こどもの森 which is a free mud park for children of all ages. They do have special days and times for young babies, and special places where you can lay your little ones out and they can look at, for example, the kiwi vines, or the trees. For young toddling babies they can make mud balls, "cook" with kitchen utensils, dig in the dirt with shovels, make puddles, get pulled around on wooden sleds, and so on. Then you can have your child take a (cold) shower and change into clean clothes and shoes (the mud park has some rain boots available for free use). Since I grew up getting very dirty my only wish is that there were a shower for adults to use and it can be a hassle to bring so many extra clothes if I want to get dirty with my kid too, but it's still a great place — and from interacting with other parents I feel I'm a bit in the minority with my messiness. They do story time as well. The staff are very kind and playful. For less scorching summer days, it's a refreshing place for kids to explore and get messy.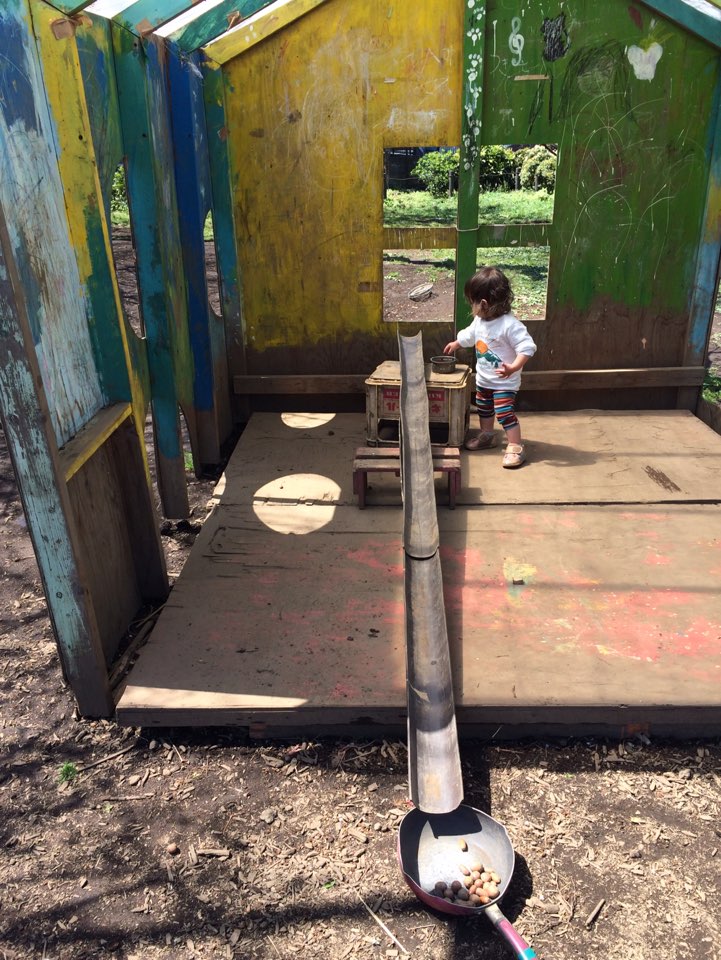 So while I recommend keeping safe in the hotter hours of the day, there are a lot of options for getting out safely with your baby. Even a department store or shopping center with large, clean baby rooms can be a great place to wander and window-shop with a cool drink and your baby. Sunshine City has a small foam play area for young kids, and their nursing rooms have plenty of adorably painted and decorated cubicles for women to nurse or feed their babies in. Since it's easy for me to access Sunshine directly by train, I spent quite a bit of time there wearing my baby and treating myself to some seasonal drink in the meantime.
---
Candace can be found on Instagram at fujii.illust and Twitter at CandyFujii. You can also read about her experience with pregnancy and giving birth in Japan here.