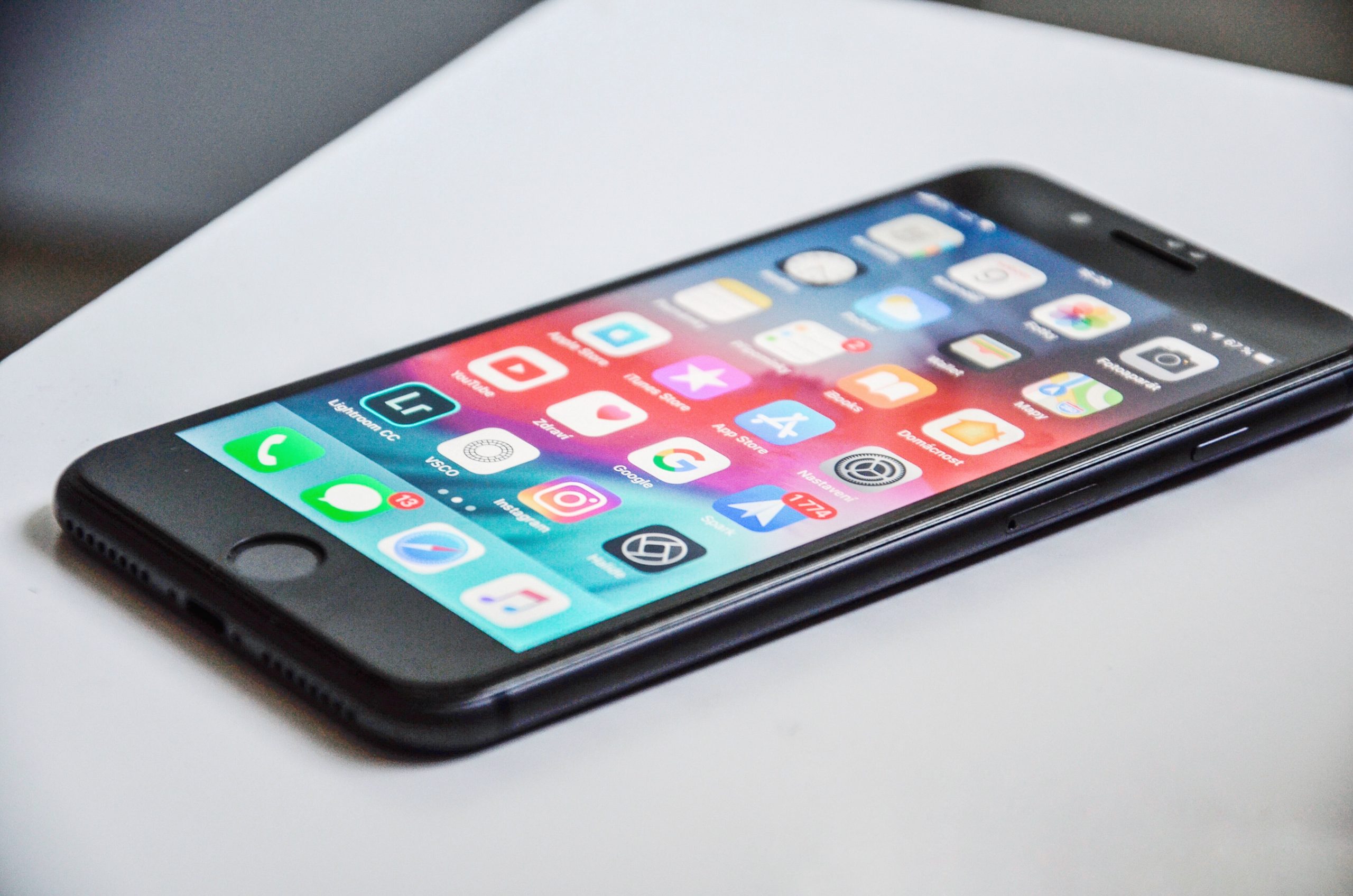 Helpful Free Japanese Apps for New Parents
Being a parent in today's tech-saturated world has its perks, especially when it comes to the plethora of different apps that aim to make life easier. Baby apps are especially helpful when you're navigating parenthood not only for the first time but also in another country as there is so much to learn and keep track of, which can be overwhelming. After trying out several Japanese baby apps over the last couple of months, my husband and I have narrowed our favorites down five great (and free!) apps that we found the most useful, and as a bonus have also expanded my vocabulary and knowledge when it comes to raising a child in Japan.
Although these apps are mainly aimed at parents living in Japan or those who are studying Japanese, the last app on this list may be quite handy for parents who are visiting Japan, especially since it's available in English.
1. ぴよログ (PiyoLog)
This app is a must when you have a newborn because there is a lot you need to keep track of to ensure your little one is doing okay while adjusting to being out in the world. Piyolog allows you to log various things about your baby such as their feeding (when your baby nursed and/or had formula, the amount, etc), their sleeping schedule, diaper changes, temperature, height, and weight. You can link accounts to share information with your partner or a family member, which makes checking when the baby was last fed easy if one of you needs to go out or take a very long nap.
This app also comes in six different languages including English and Japanese.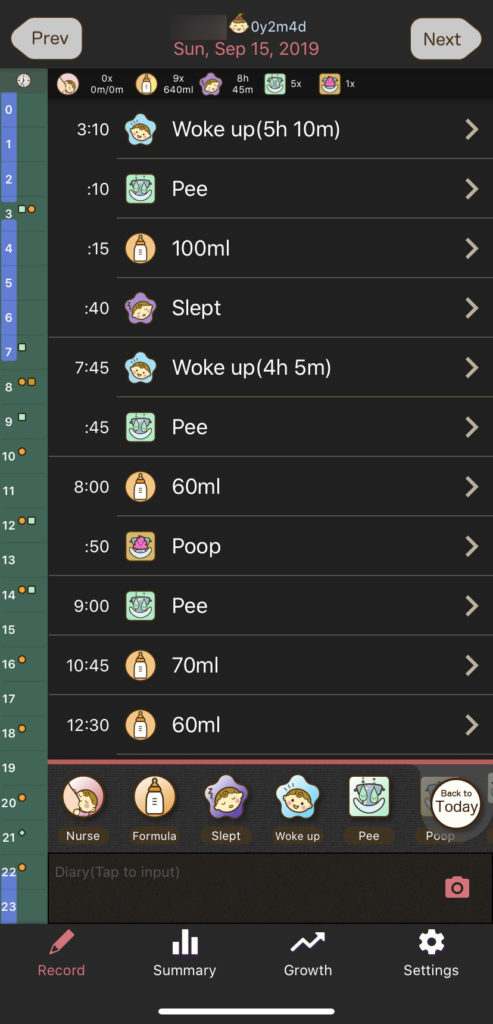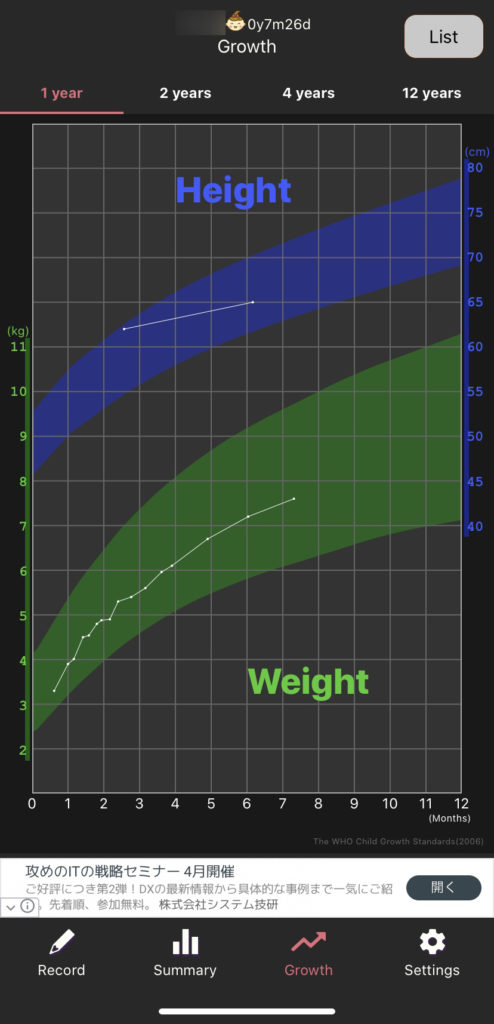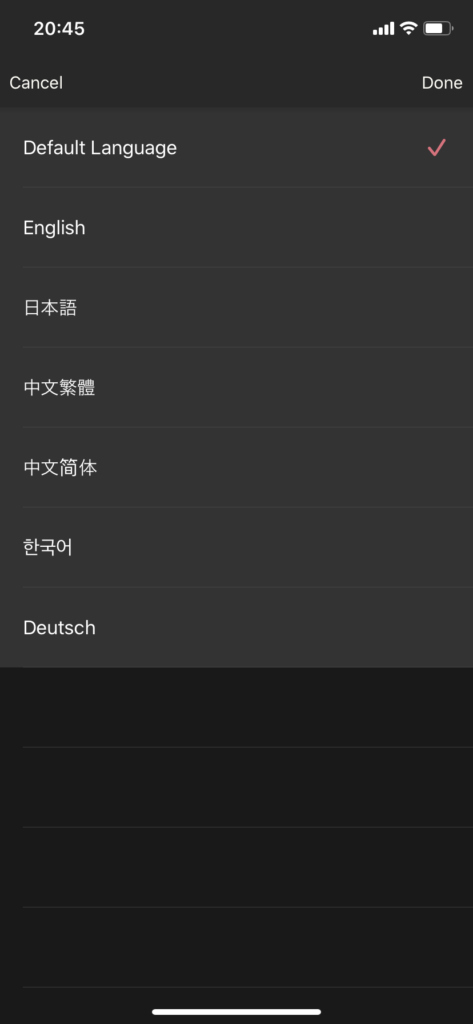 2. ぐっすりBaby
ぐっすり (gussuri) is when someone is in a deep and peaceful slumber and after using this app, I think the name fits. When Baby A gets in a mood, it can be very hard to calm her down but this app has done an amazing job. There are 46 different sounds that you can choose from, ranging from the inside of a train to various nature and water sounds, to help lull your little one to sleep, and the best part is that you can mix and match these to create a customized sound that will suit your baby. For instance, Baby A falls asleep if she hears 秒針 (the second hand of a clock ticking) and ひぐらし (cicada) played together. This app can also be played in the background so it won't turn off when your screen does and you're free to browse other websites and apps. Furthermore, the timer allows you to control how long your child will hear these sounds, which is perfect if you don't want them to be exposed to it for a lengthy period of time.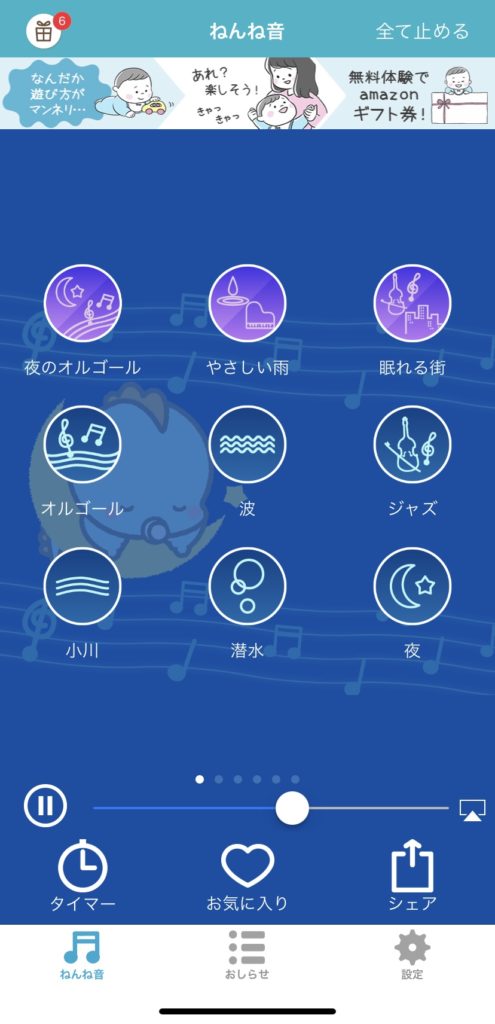 3. いこーよ
いこーよ (iko-yo) means "let's go" and is an app for parents in Japan to find out what child-friendly events and places to play, eat, or shop, are happening nearby or in a specified area. You can filter results according to age, stroller-accessibility, diaper/nursing changing facilities, and type of place (theme park, aquarium, etc). Parents can also leave reviews, which can be helpful when trying to decide whether or not to take your child somewhere.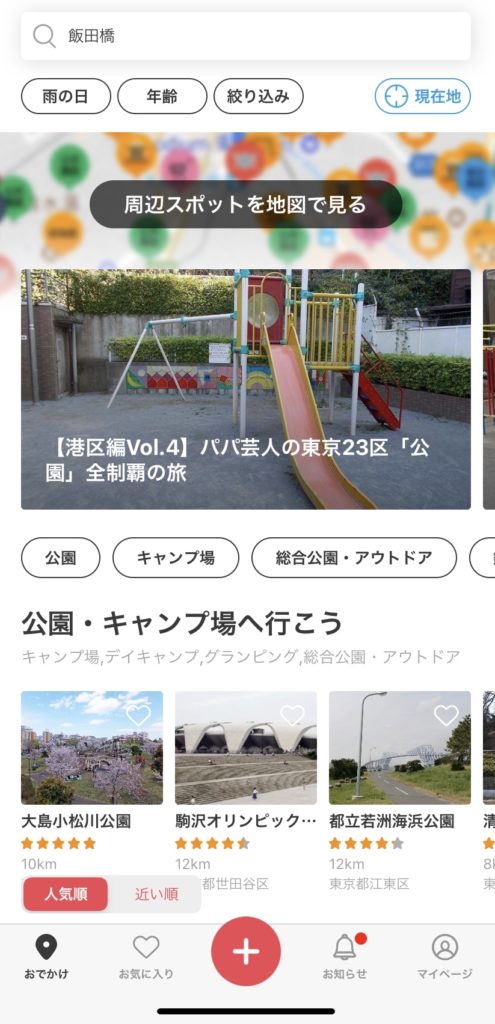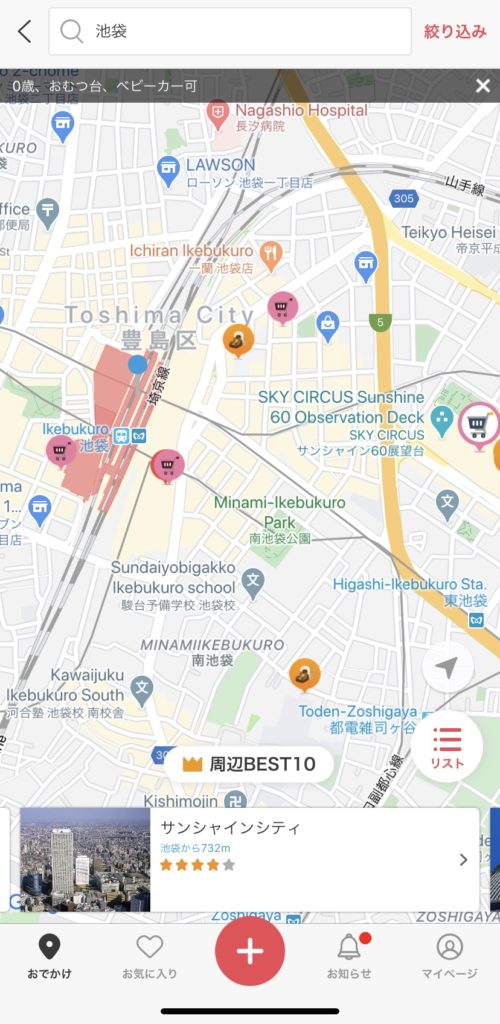 4. 手作り離乳食
手作り離乳食 (てずくりりにゅうしょく or tezukuri rinyuushoku) means "homemade baby food". I've been using this a lot since Baby A started solids (I'll have a post about that up very soon). There are hundreds of recipes on this app, which you can sort according to what stage your baby is at, what ingredient you want (and/or don't want) to use, as well as omit allergens. For instance, my 8-month-old is at the 中期 (middle) stage so if I want to make her something using spinach, I go to the 検索 (けんさく) or search section, simply click 中期 , input ほうれん草, and 8 recipes will show up.
This app also allows you to keep track of what foods you've given your baby.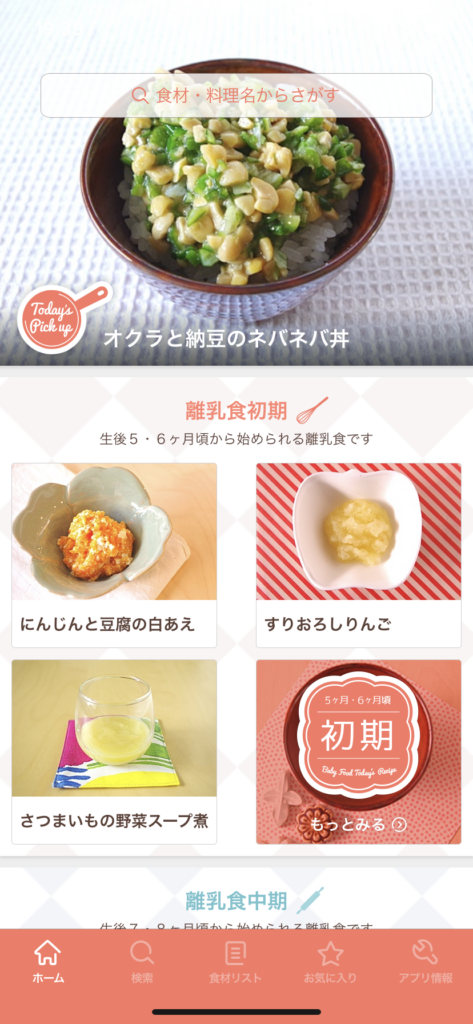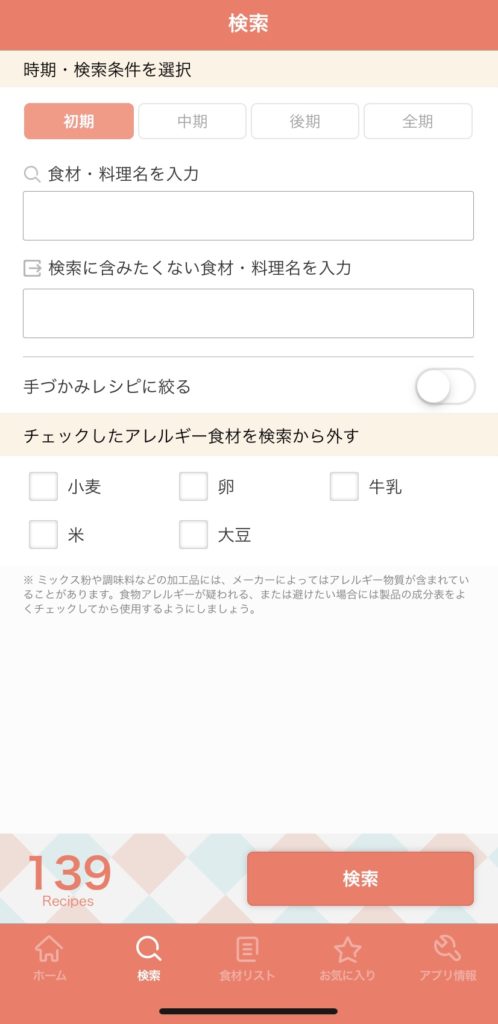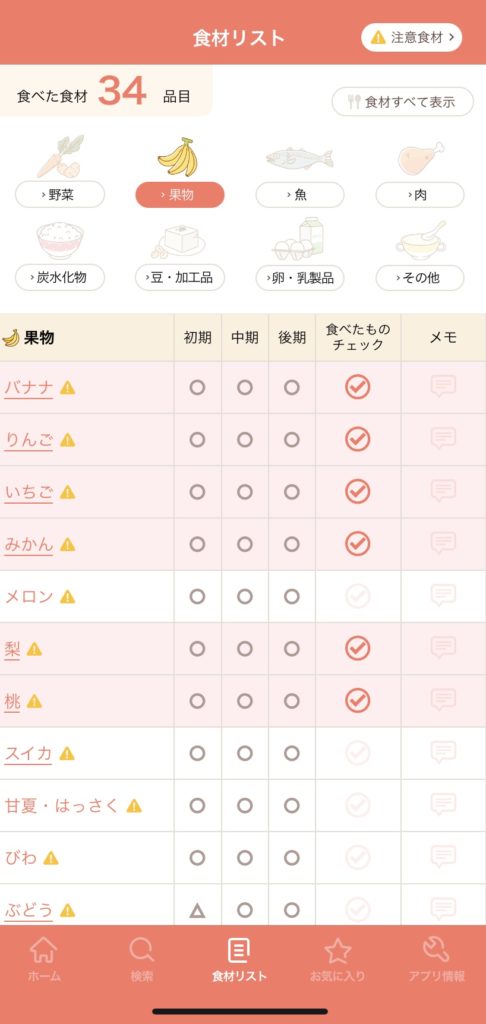 5. Mamamap (ママパパマップ)
This is a must when going out with your baby. This app will show you baby changing and/or nursing rooms that are nearby your current location or in an area you're planning on visiting so you don't have to go on a wild goose chase with a screaming baby. Parents who have used those facilities can rate and review it as well as share photos. You can also search for other information such as whether a facility nearby has hot water, high-chairs, or stroller rentals.
Mamamap comes in both English (with some minor spelling mistakes) and Japanese so it's especially great for parents who are visiting Japan with their little ones.