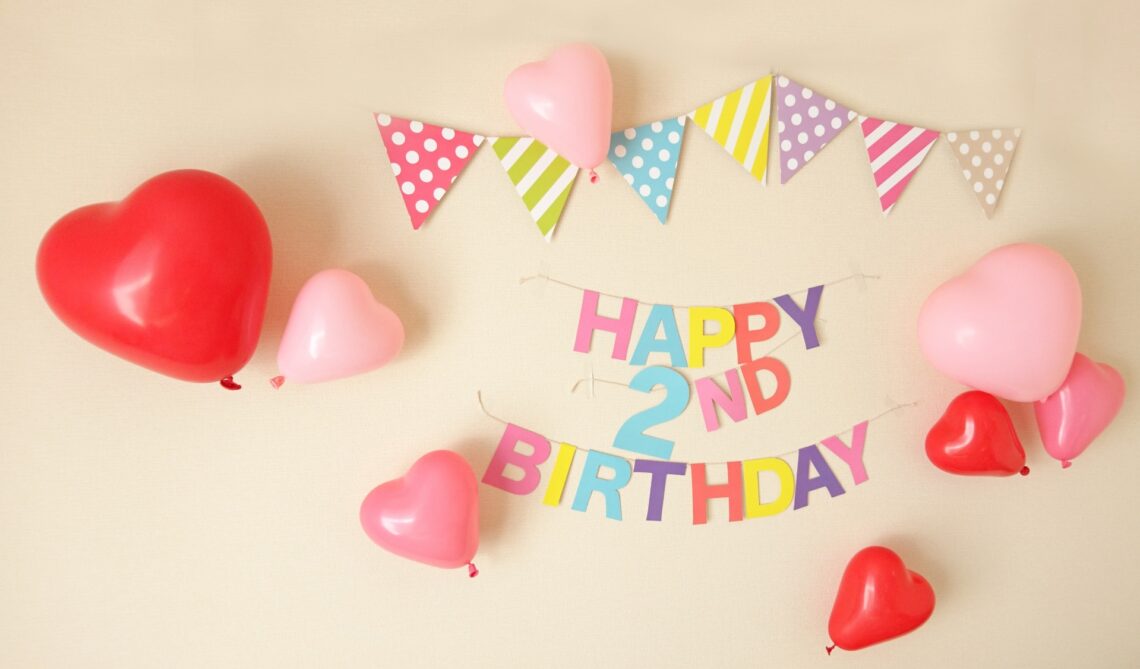 Best Second Birthday Gifts: What to Get a 2-Year-Old in Japan
My daughter is turning three this month, so I thought I would share what we got her for her second birthday that she still loves a year later. This list also includes some things we got her for Christmas when she was 2.5 years old, and some other things that I think toddlers would love (and that I would consider getting if my daughter didn't have enough toys already!).
Hopefully this article will be helpful for those who are looking for a great gift for a two-year-old but are unsure of what to get.

Move aside, tricycles —balance bikes for toddlers is all the rage right now and Strider is probably the most popular brand. These pedal-free bikes help your child get a hang of balancing on a bicycle while using their feet to help move themselves along.
Don't worry if your little one doesn't get the hang of it right away. My daughter didn't really want to use hers until she was almost 2.5 years old, and now she always wants to ride it. I was actually quite shocked at how quickly she starting zooming through the sidewalks, and sometimes she even lifts her legs and just glides (while I run ahead of her to make sure she doesn't smack into anything).
There are also events and some stores, like Bic Camera, where your child can try out Striders on certain days so you can see if they like it before purchasing. (My daughter seemed to like it, which is why we went ahead with buying one.)
This bike can be used for children ages 1.5-5 years.
Make sure you get a helmet as well!
Summers are getting hotter every year in Japan, so a water table is a great investment to keep your little one cool. My daughter LOVES this water table and it's easy to clean up and put away. It also comes with a variety of toys, which makes water play really enjoyable for toddlers. I've had a lot of old ladies walking by comment on how fun the water table looks.
This particular table is also available at Costco, although there's no guarantee whether they have stock.
I had my eye on this kitchen set by Mother Garden for ages, so I knew it was something I wanted to get my daughter when she turned two. It's so cute and well-made. Definitely not an eye-sore for the house. She absolutely loves this and I believe she'll be playing with it for years to come. Best of all, it doesn't make noise, which is great for my sanity and my child's imagination.
Of course, it does take up room, so if you don't have the space, there are other options.
This particular Licca-chan kitchen set is adorable and compact. It's also more interactive than the Mother Garden one as your child can turn on the faucet and flip food in the frying pan.
There are tons of other kitchen sets, including gender-neutral ones, so take a look to find the perfect one for your child!
This isn't something I got my daughter as it just released this year but it's something I would have gotten her as she loves to pretend cook and is obsessed with Anpanman. (I'm considering getting it as a Christmas present, though!)
It's currently a best-seller in toy cookware, so if your child or a friend's likes Anpanman and is interested in cooking, this would be a great gift.
(Note that is does talk/make noise, which some parents do not like, so keep this in mind when gifting it!)
This is another toy that I did not get my daughter but I am considering giving her on Christmas. If your child likes to pretend to be a parent or is going to have a younger sibling soon, this would be a wonderful gift as they can learn how to "take care" of a baby.
I also like how it comes with a little potty, which might help with potty training. My daughter loves pretending like her dolls are going "unchi" (poop) in her toy potty. (By the way, this article is a lifesaver when it comes to cleaning up accidents that will inevitably happen on the mattress while your child is potty training.)
This is something we got our daughter for Christmas and she's obsessed with it. I like how it has a variety of activities, including some that are educational, such as coloring, games, and songs. It's also compact, so it's perfect for taking along for trips or outings where your child might need something to focus on.
There's also a more gender-neutral one available:
A friend gave my daughter this gift and she has been having a lot of fun with it. (Her favorite thing to do is make a tower and then knock it down, because "destroy" is a toddler's middle name.)
The possibilities of what they make is endless, and it's fun to play alongside your child as well and make something together. Or just listen to their requests. My daughter also likes the little car that comes with the set.
There are a ton of other Duplo toys as well that you can add to this set or just buy on their own if you want a big set taking up space. I think this ocean one is really cute:
There's also this really adorable red panda one that can be used in the bath. It's less than 1000 yen and very easy to clean, which is why I got for my daughter's 3rd birthday:
Duplo can be found at any LEGO store but are cheaper on Amazon Japan.
If your child likes Pokemon, you might also want to consider getting them blocks from the Monpoke line:
These Monpoke wooden building blocks are super adorable and will help hone your child's motor skills and creativity.
Another cute Monpoke toy are these matching blocks to help with your child's memorization, observation, and problem-solving skills.
If your child is a fan of Thomas, this is an excellent present candidate. It is filled with different things, like levers and buttons that you push or pull to move things around, and of course your child can play with little balls decorated with Thomas and have them roll down a curvy slide.
---
If you're interested in finding a photographer for your little one's second birthday photos, I highly recommend using the site fotowa.
This site is very easy to use and allows you to search for photographers in Japan for various occasions. You can filter according to where you live and the time and date that works best for you. All photographers have ratings and best of all, they all charge the same rate: 21,780 yen for weekdays and 26,180 yen for weekends and holidays. We didn't get professional photos of our daughter on her first birthday as the pandemic was still quite new and we were worried, but we did use fotowa for family photos when she was two.
If you want to read about my family's experience using fotowa, as well as other family photography services in Japan, check out this article.