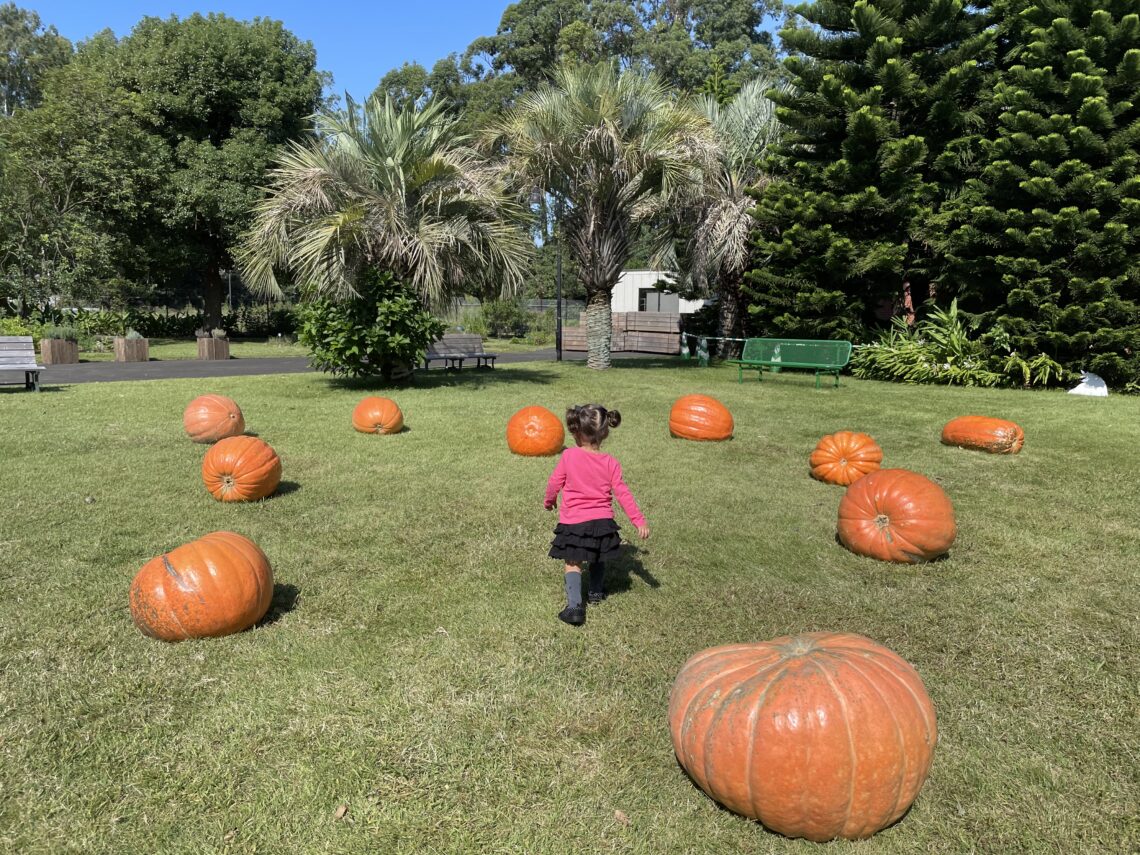 Autumn Pumpkins in Tokyo: Visiting Yumenoshima Tropical Greenhouse Dome
If you're looking for some autumn fun for your little one in Tokyo, then Yumenoshima Tropical Greenhouse Dome has got you covered.
Located in Koto-ku, this greenhouse is a beautiful place to visit all year round. But what makes it special for us autumn-loving folk is that from October to the beginning of November, their grounds are covered in massive pumpkins and Halloween decorations!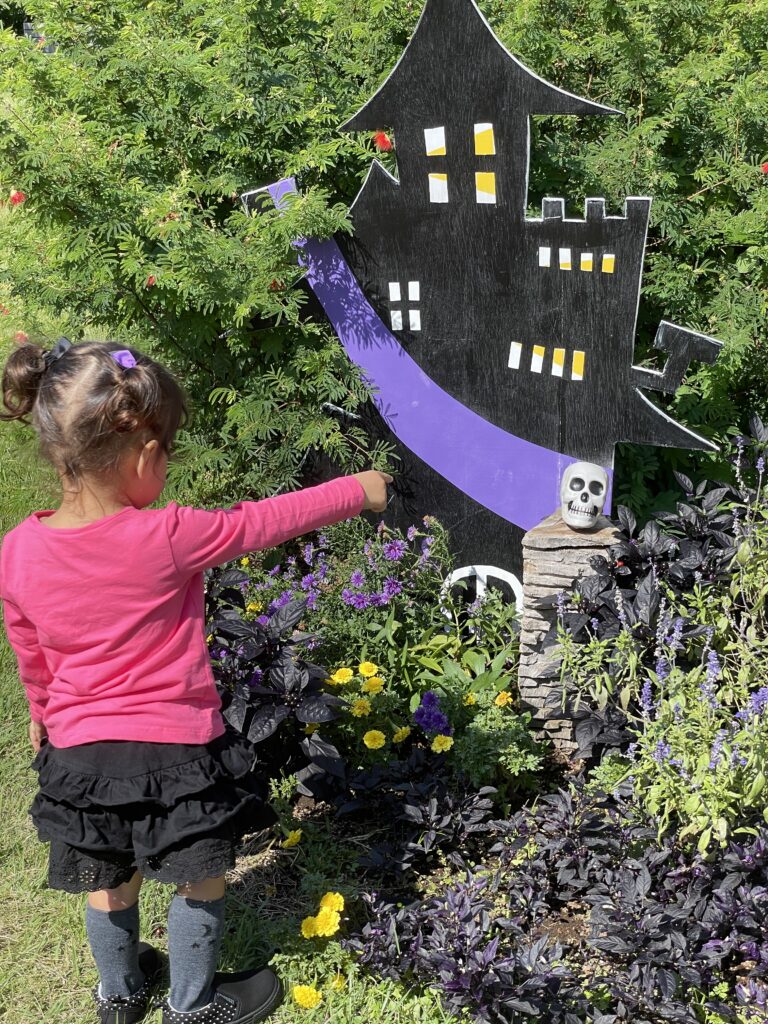 Yumenoshima Tropical Greenhouse Dome's Halloween Season
My family visited Yumenoshima Tropical Greenhouse Dome in October when my daughter was two after hearing about it from a coworker, and now it's my time to share this information with all of you!
My daughter has been obsessed with Halloween from a young age so to say she was excited to see all the Ibaraki-grown pumpkins is an understatement. And these were not just any old pumpkins, some of them were bigger than her and weighed close to a whopping 100 kilos!  
Best of all, kids can enjoy running around the huge pumpkins or getting their photos taken with the pumpkins and various Halloween decorations and photo spots. (Just make sure to remind your kiddo to be gentle with the pumpkins!)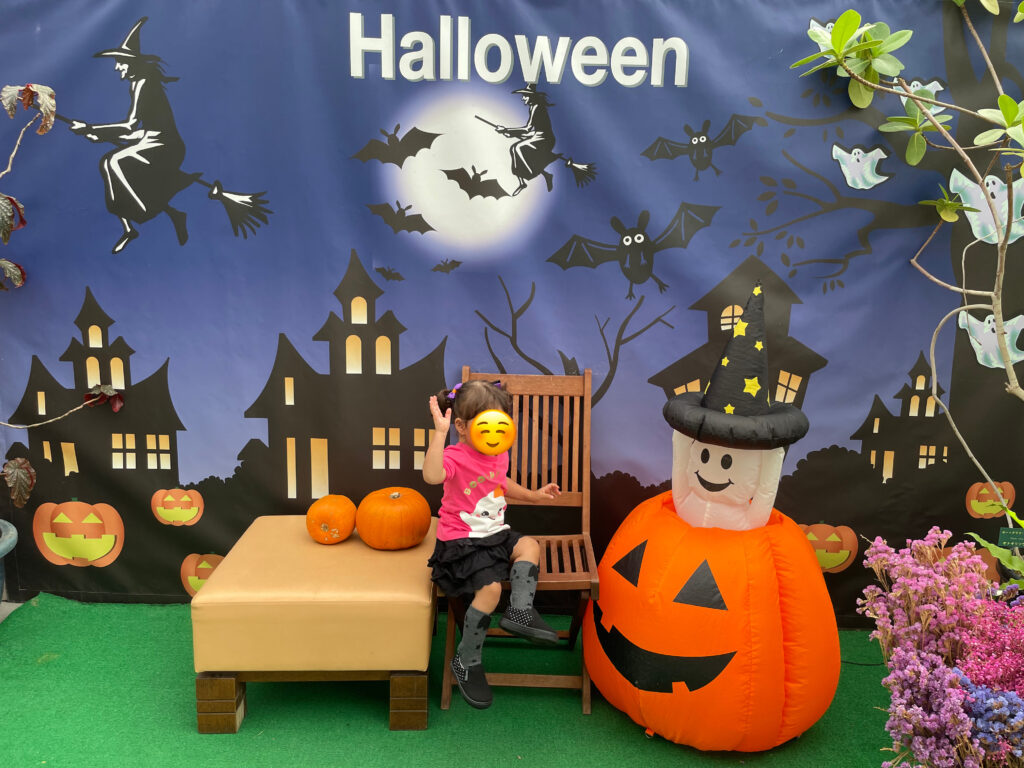 Yumenoshima Tropical Greenhouse Dome also offers some fun events like a Halloween stamp relay, where kids search for different stamps to put on their cards. There's only 1000 available so the sooner you go, the better!  
If your child is of elementary school age, they can create Halloween-themed bouquets on October 28th and 29th. This event costs 2500 yen and requires advanced registration, which you can do online from October 12th. (I wish I still lived close enough to do it because the bouquets look super cute and would look great in the genkan!)
Exploring the Greenhouse Dome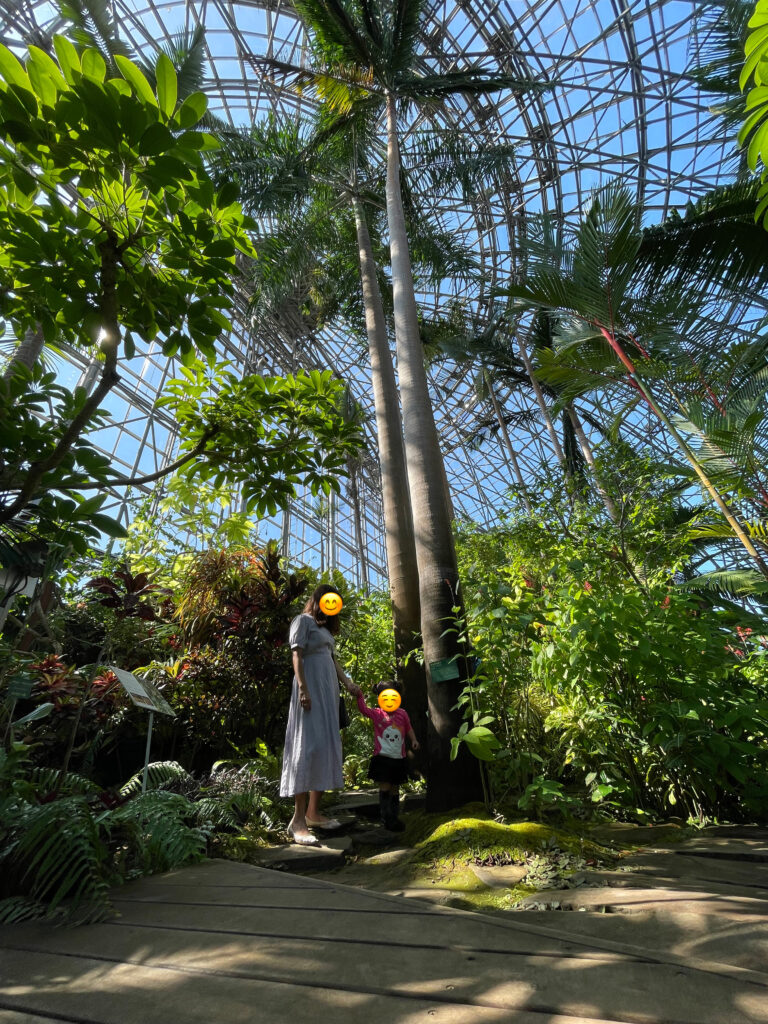 We had to tear my daughter away from the pumpkins to see the inside of the greenhouse, and once inside she was thankfully not mad at us anymore. Sure, she was scared of the giant, inflatable witch and ghost that made noises, and she ran away. But she was all for the hundreds of beautiful tropical plants and flowers inside the greenhouse.
The large greenhouse (大温室) is divided into three domes and spans an impressive 1,500 m². 
Dome A boasts a beautiful waterfall and tropical plants like tropical waterlilies, Hibiscus schizopetalus, Dragon bamboo, Barringtonia racemosa, and mangroves.
Many of these plants were a first for our entire family and we were mesmerized. It was definitely a world my daughter had never seen before and she was fascinated as she walked along the paths and took in everything. She also loved going "under" the waterfall to go to Dome B.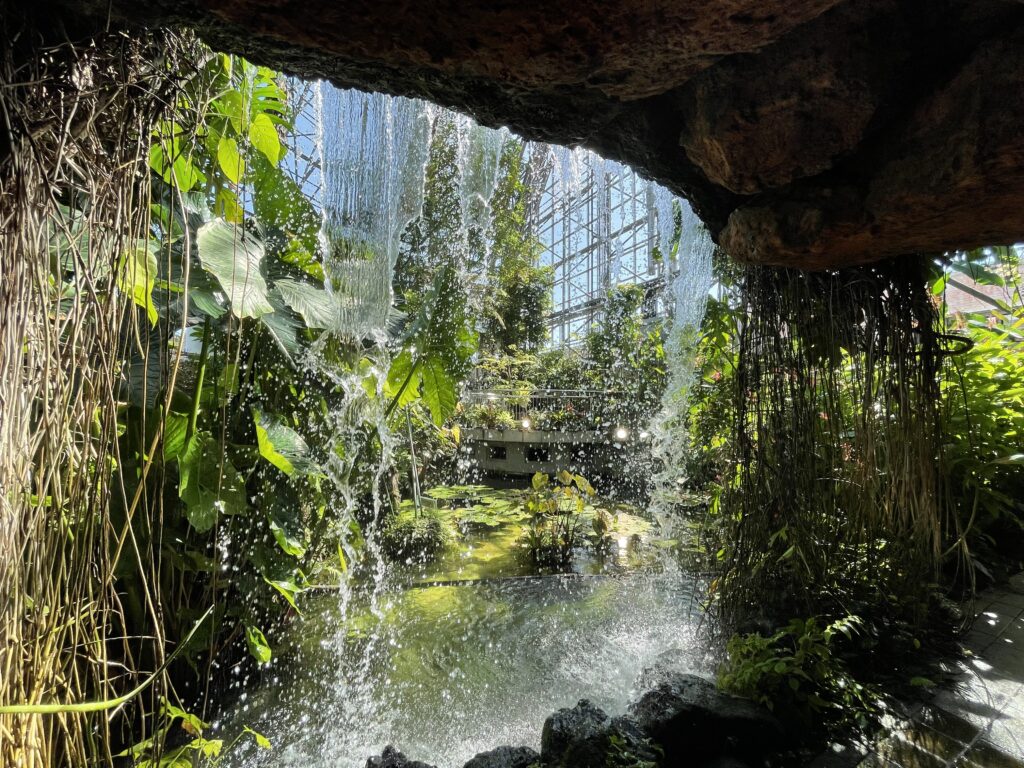 Dome B is filled with what might be more familiar tropical plants to adults, like Cuban royal palm, cacao, Maiʻa banana plant, and jade vine. My daughter was too small at the time to understand things like chocolate coming from cacao, but I think now at age four (and chocolate-addicted) she would be fascinated to learn that!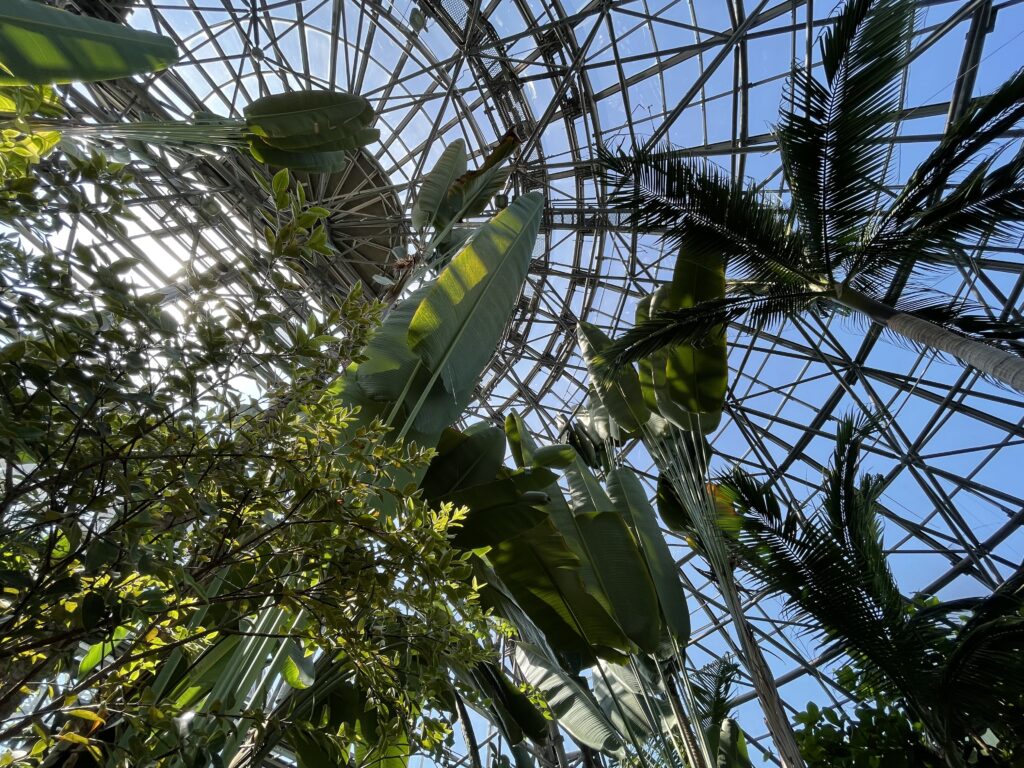 Dome C contained what I felt were the most interesting and rare plants and flowers as a majority are from the Ogasawara Islands. The Ogasawara Islands, also known as the Bonin Islands, are a World Heritage Site located 1000 km from Tokyo. It takes an entire day to get to the islands by ferry, which is the only mode of transport, which is why being able to see the rare vegetation from the island that cannot be found anywhere else in the world is quite special.
Other Notable Areas at Yumenoshima Tropical Greenhouse Dome
Grass Field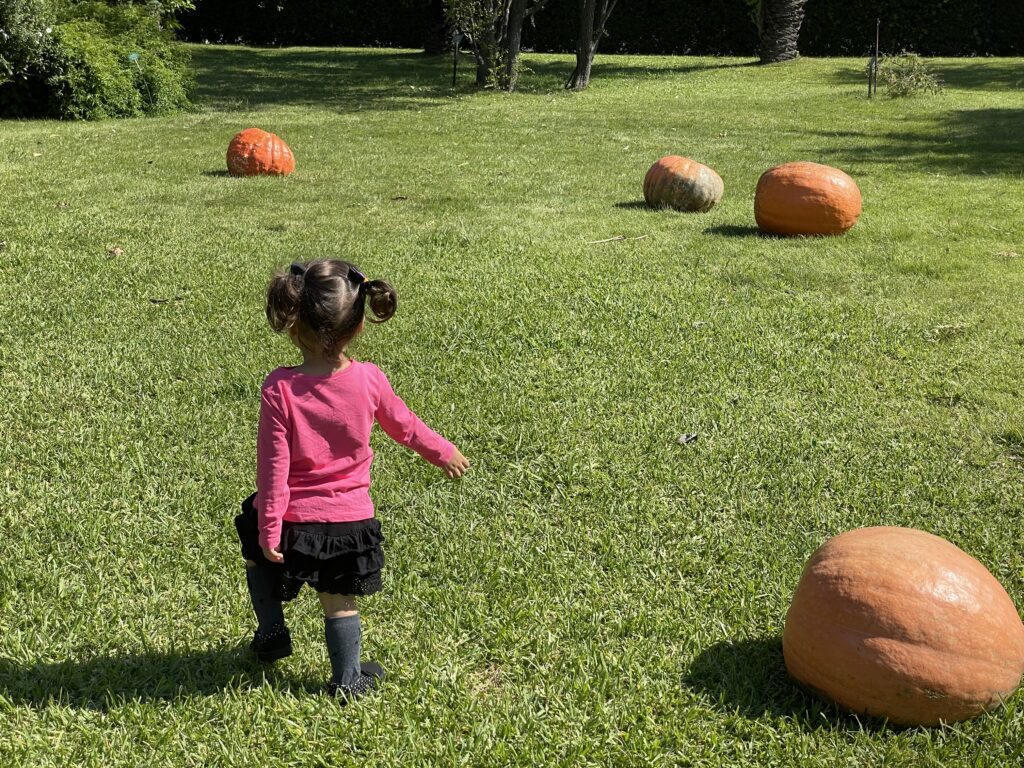 The grass field, or 前庭広場, is in the front of the greenhouse and where you can find all the pumpkins in autumn. This area also has plenty of seasonal flowers and plants, such as Scarlet bottlebrush in spring and water lilies in the summer.
The lawn is also the perfect place to lay out a leisure sheet and have a picnic with your little one(s). Note that Yumenoshima Tropical Greenhouse Dome also has a cafe with pancakes, cake, and tropical juices, so you can eat there as well if you like. 
Australia Garden 
This is a small area outside of the greenhouse. Unsurprisingly, the Australia Garden (オーストラリア庭園) contains 24,000 plants native to Australia, such as eucalyptus and banksia.
Herb Garden
Another area outside, the Herb Garden (ハーブ園) has lots of nice-smelling herbs like mint and lavender. My daughter was too young to appreciate them when she was two but I think at age four she would have loved this place! 
Insectivorous Plants Greenhouse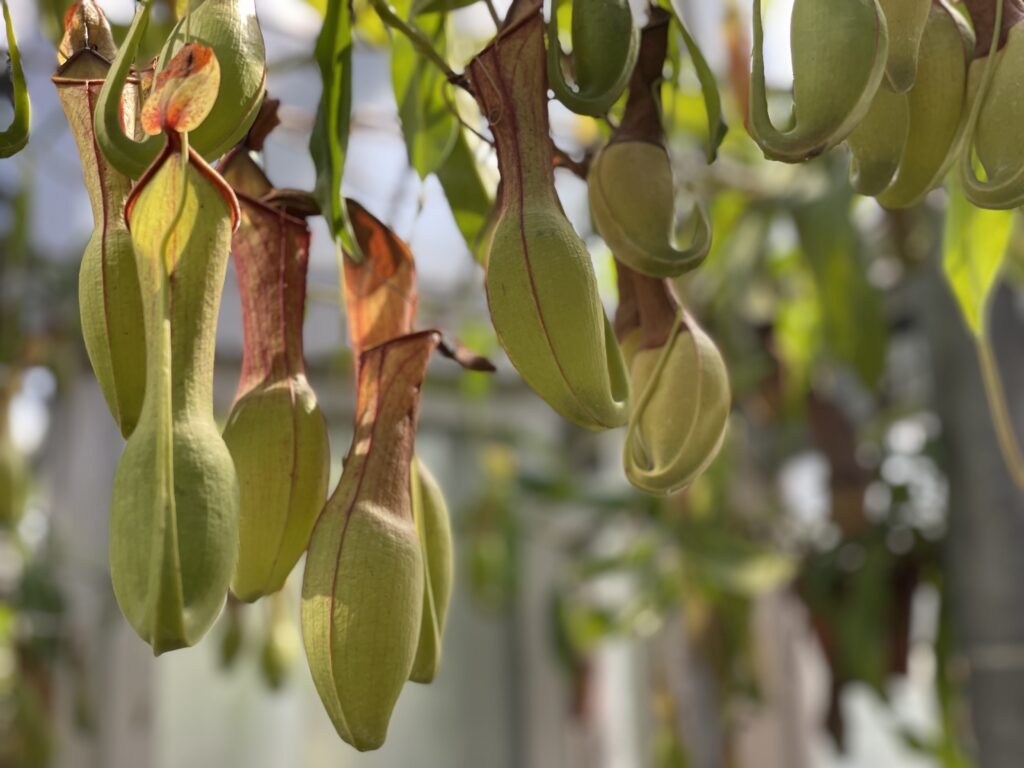 This small greenhouse on the second floor contains nine species of carnivorous plants from different countries worldwide, which is pretty cool to see. Some of them didn't even look like plants that would munch on insects! 
Overall Thoughts on Taking a Child to Yumenoshima Tropical Greenhouse Dome 
Although my daughter was too little at the time to understand what exactly all the plants and flowers were, she loved walking around greenhouses and areas outside while taking in the scenery. I would also recommend taking a child younger than age two as I feel the sights and smells would be stimulating and good for them. 
There is also a room to change diapers as well as nurse, so Yumenoshima Tropical Greenhouse Dome is definitely baby-friendly! 
Note that the pumpkins and Halloween-related events are on from Tuesday, October 3rd to Sunday, November 5th. Even if you don't go in autumn, there are still plenty of beautiful flowers that bloom in different seasons as well as seasonal events. 
Access, Admission, and Hours for Yumenoshima Tropical Greenhouse Dome
Yumenoshima Tropical Greenhouse Dome is located a 13-minute walk away from Shinkiba Station in Tokyo. 
General admission is 250 yen and children up until junior high school age are free.  
The greenhouse is open Tuesday to Sunday from 9:30 AM to 5:00 PM. Note that last entry is one hour before closing (4:00 PM).
>