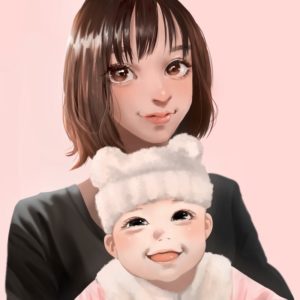 I'm a Canadian who is living in Tokyo, Japan and working in public relations and translation. In November 2018, my husband and I were overjoyed to find out that we were expecting our first child, who was born in July 2019. 
I decided to start this blog to share my journey as a new mom in Japan. There are many resources on pregnancy in general, but although pregnancy itself is universal, there's a lot of difference in terms of how different countries approach pregnancy, childbirth, and child-rearing. Although there is some information available in English on having a baby in Japan, it's relatively scant, which is why I want to share my experiences, as well as that of other foreign mothers, and provide as many resources as possible so that future moms in Japan aren't on Google 24/7 or asking numerous questions in Japanese on Twitter (like I was).
As I also have a Master of Arts degree in Psychology, I hope to use this platform to share my knowledge about cultural differences in development as well as pregnancy and child-rearing. 
If you're a mom or mom-to-be and have any questions or need some support, please don't hesitate to contact me.
Please also note that none of my posts are sponsored as I want to provide my honest, bias-free opinion and reviews on products related to pregnancy and child-rearing in Japan and places that I visit.