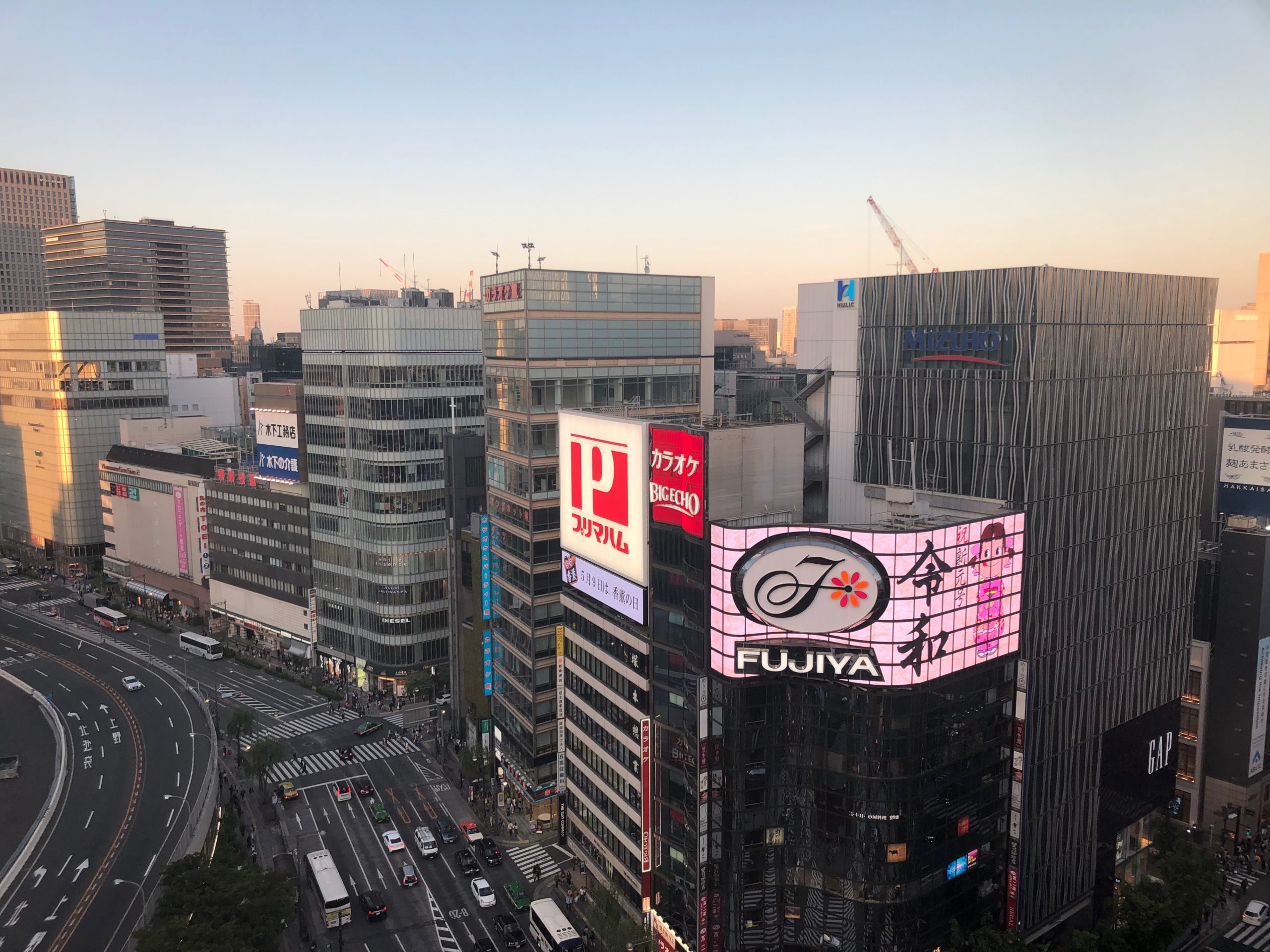 A New Era and Having a Reiwa 1 Baby
Japan welcomed a new era, Reiwa (令和), on May 1st, 2019. Reiwa means "auspicious harmony." As the current emperor had abdicated the throne, it was a period of celebration rather than mourning. This new era also holds many hopes for people in Japan as Heisei (January 1989- April 2019) had been fraught with financial difficulties and natural disasters. 

As my baby will be born in July 2019 (Reiwa 1), she will be part of the first generation of Reiwa babies. I never thought of its significance really and my Japanese friends seemed far more excited about my having a Reiwa 1 baby than I was. After all, I'm Canadian and we don't use an era system. My husband, despite being Japanese, didn't think about its significance either until May 1 arrived.
The news showed people celebrating and all sorts of limited edition Reiwa items being sold. Even our friends did a countdown to midnight on April 30. We're not ones to care about those things but we couldn't deny the importance of this particular era.  
To commemorate this year, being the first of Reiwa and the year our child will be born, my husband and I bought some little memorabilia that we thought would be nice to pass down to the baby when she is older. Personally, my husband and I have nothing from the year we were born (other than photos, of course) and we thought it would have been nice to have something as a little trip to the past.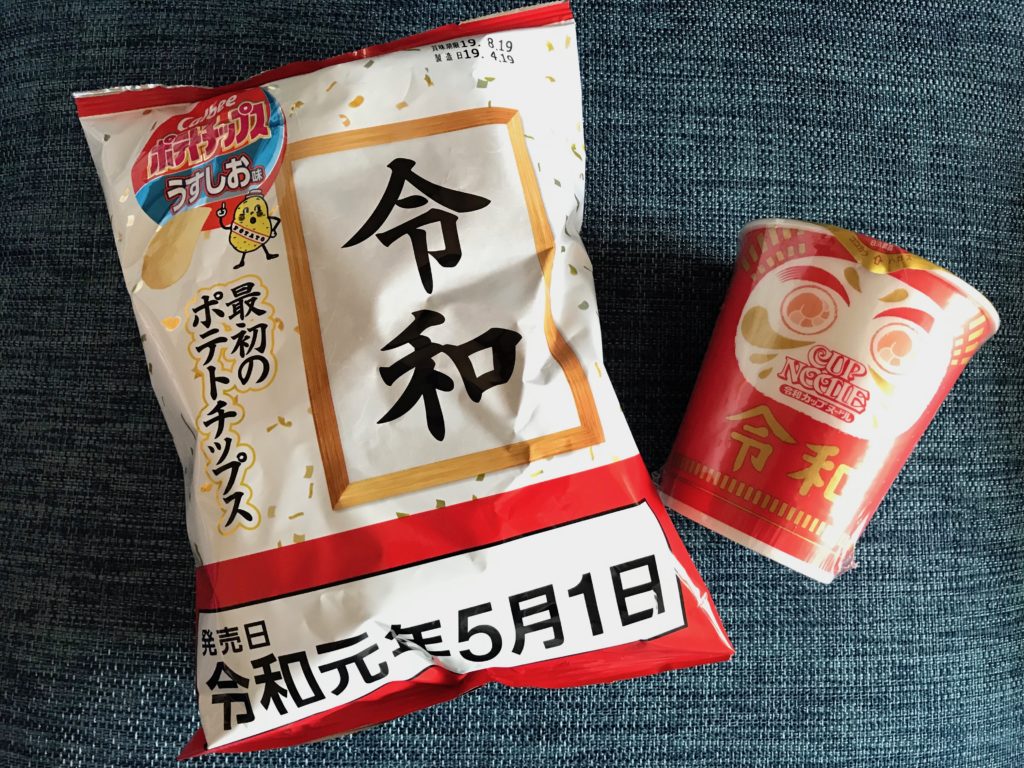 A bag of Reiwa edition potato chips and cup ramen. We may just end up eating the chips and keeping the bag. Ridiculous but a cheap and fun little memento.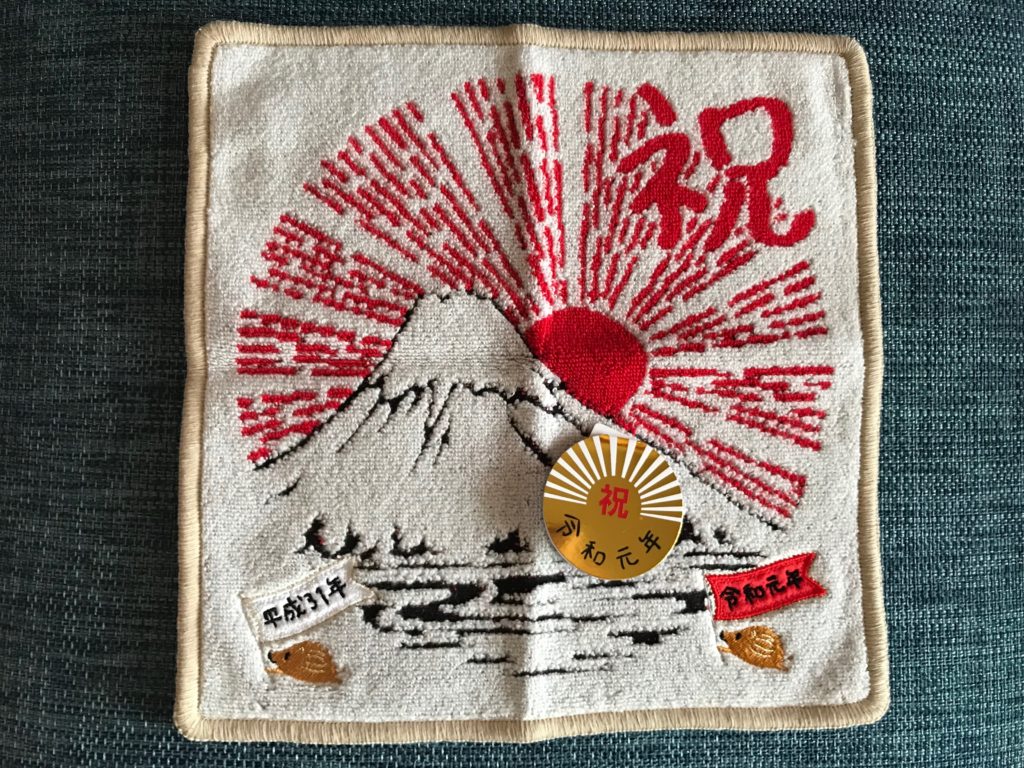 A Reiwa handkerchief with boars on it for 2019. The boar on the left is holding a flag for Heisei 31 (which was from January 1 to April 30, 2019) and the boar on the right is holding a flag for the first year of Reiwa. We don't plan on using this and hope the baby will enjoy seeing this when she's old enough to (hopefully) appreciate it.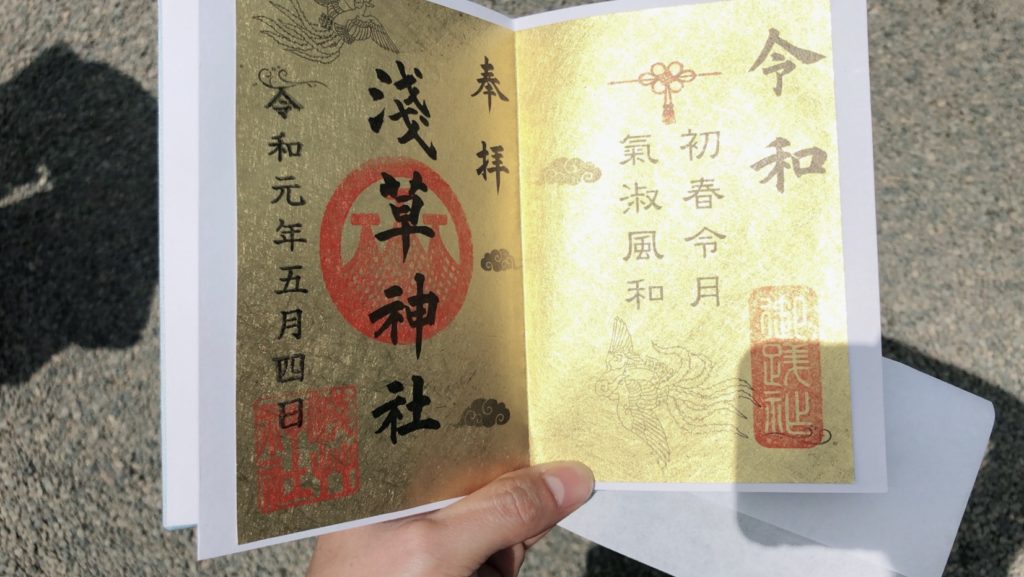 A limited-edition Reiwa goshuin. Goshuin is a page of calligraphy and stamp you receive as proof that you have visited a shrine. This is from Asakusa Shrine and was sold from May 1 to 6, only. I quite like collecting these so I was happy to get something so rare. As goshuin are usually written/stamped directly onto a book called a goshuincho, this entirely gold one that was pasted onto my book is quite exceptional.
So what will Reiwa mean for our child?
According to the news, women still cannot ascend the throne, meaning that Emperor Reiwa's daughter will not become his successor. It's quite unfortunate in a time when gender equality is gaining much-needed attention. Japan is already lagging behind, especially in terms of first-world countries. According to the World Economic Forum, Japan ranks 110th out of 149 countries when it comes to gender equality in 2018, behind other countries in Asia such as China and India.
As we are having a daughter, my husband and I are worried about raising her in Japan. I heard from an acquaintance that a teacher in nursery school told his daughter that she could only be a teacher or a nurse because she's a girl. School uniforms are still mostly gendered, with girls having to wear skirts with no tights in winter. There are hardly any women in management in both the private and public sectors and even Abe's cabinet consists of only one woman.

I can only hope that with this new era comes new respect and attention to women's rights in Japan. I believe that the end of Heisei was a time when women began to recognize that they were more than just wives and mothers and started to shun their traditional roles in Japanese society. Birth rates are decreasing every year as well as marriage rates. Perhaps with the recognition that men and women need to be treated with equal respect, both in the workplace and at home, Reiwa will be an era where women do not have to face the choice of sacrificing a career to have a family and children will grow up in a household where their father pulls his share of the work at home while not having to work ludicrous hours. This may take some time, however, and perhaps I won't see a change in my lifetime. But I do know that a lot of my Japanese friends are strong women who will raise even more independent and strong daughters who will break the status quo.